Saturday on the Couch - Let's Talk about Alternative Energy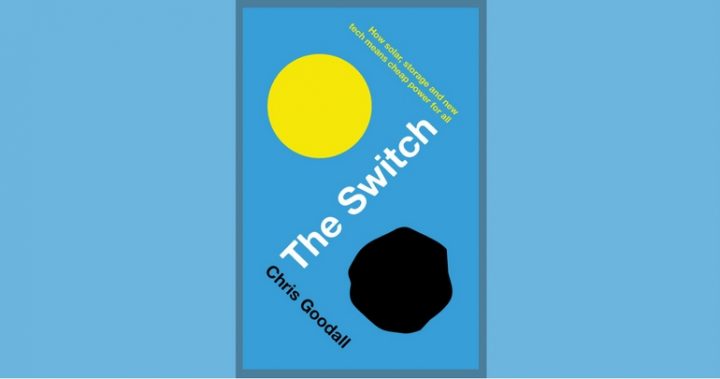 To say Chris Goodall is heavily involved in alternative power debate would be like saying Bill Gates is familiar with the internet!
The Switch, by Chris Goodall, is clearly a biased, yet informative, look as to where power is heading or, more precisely, where it will come from in the future. The number of ideas and amount of money being invested is staggering but, it's still not enough. The good news is that the price of alternatives is coming down – fast. And, it's much faster than anyone forecast.
At the forefront is undoubtedly solar energy and a fascinating statistic that emerges early on in the piece is that if the aggregate number of electronic devices doubles, the price will fall by 25%. You only have to reflect on things like TVs etc. to realise just how accurate this is.  Interestingly, it stems from an academic paper in 1936 by an otherwise obscure aircraft engineer named T.P. Wright whose "learning curve" determined that if aircraft production doubled the price would drop by 15%.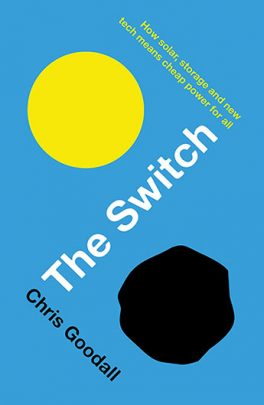 Comments in recent times by people such as a distinguished U.K. scientist stating that, "solar is so expensive that it would never form a significant fraction of the electricity supply" and predictions by IEA in 2010 about how prices would come down by 2020 have already been shown to be so erroneous. They were surpassed in 2013 which makes you wonder just how much the "experts" really know. That wasn't as great a shock to me as it might have been since when I was in Turkey 20 years ago, I couldn't help but notice their usage in country areas.
The facts are that alternative electricity prices are coming down faster than just about anyone dared believe and the range of alternative types is burgeoning, though solar PV still comfortably leads the way.  (PV stands for photovoltaic just in case you were unaware).
Ad. Article continues below.
Another thing pushing solar (and others to a lesser degree) is more and more investment from funds but the amount of alternatives I wasn't aware of surprised me. Vertical floating wind turbines anchored to the seabed and a new concept called a wind fence are systems I was totally ignorant of. An interesting fact that emerged there is that wind offshore is more consistent (37%) than onshore (26%), hence the keenness to get the turbines out there.
Then there's the anaerobic digesters where a large amount of biomass has air excluded from it and it creates gas, pretty much what happens in a cow's stomach really. And one plant that's very good in that regard is the otherwise despised prickly pear.
LED lights, as we are moving to exclusively in Australia, and better-insulated buildings are another two measurable impactors on usage of power and another one that has been tried and has some effect is for power companies to charge double or more for electricity used during peak hours. Nothing like a hip pocket nerve to infuse sudden pain! The fact is that in northern European countries, particularly Britain, the heating system uses four times the amount of power than all the other things combined, so insulation overhauls are now something to seriously consider.
Another aspect is storage and here lithium is the word. Tesla is currently building a massive factory in Nevada that will halve battery prices because electric cars, like it or not, are not on the horizon anymore; they are a fact of life now and in the future. In fact, cars will be the biggest storage potential facility in the world. Imagine fleets of cars not only taking electricity but returning it to the grid in times of need.
Ad. Article continues below.
Another company quietly but significantly moving ahead is Sonnen, whose storage batteries may soon be seen on many wall and, if you think that's bizarre, how about drone aircraft, powered by solar, doing 2 km circles at around 60,000ft sending mobile and internet coverage to remote or areas of poor signal. That's a Facebook concept and they envisage having 10,000 in the air at any given time! Then, of course, there's Bill Gates and other wealthy individuals who have set up Breakthrough Energy Coalition. Good to see internet money being poured into renewable projects.
Other factors are also covered in this informative volume so, if you want to be reliably informed about your future options in the power department, this book is a must read for you.
The Switch, by Chris Goodall, is available from Dymocks.
Join Books at 60 on Facebook, or sign up for our weekly newsletter below for more great reading recommendations!