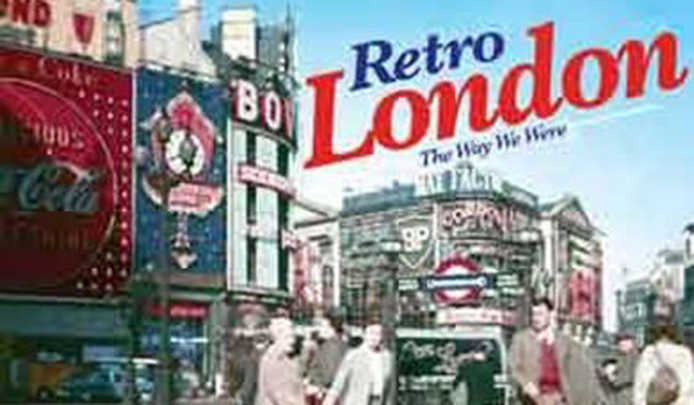 Retro London: The Way We Were by Lucinda Gosling
Available for $35.95 via Booktopia
'Retro London' is one of the most delightful coffee table books I've encountered.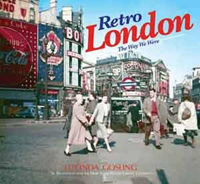 It's a collection of photos from the Mary Evans Picture Library in London with insightful comment and explanation by Lucinda Gosling. The photographs range from the funeral of Queen Victoria (1901) to the 1970s but are arranged under themes such as Iconic London, War, Street Life, Leisure and Events. There are other themes.
Ad. Article continues below.
Iconic London features the landmarks of London – not only buildings such as St Paul's, Buckingham Palace, the Houses of Parliament which you would expect but also places of charm such as the Burlington Arcade and the statue of Peter Pan. Often these photos have been taken in mist.
The War photos start in 1914 with recruiting photos, soldiers on trains cheerfully waving their way to the Front and Aussies on leave. There are many photos of the bombing of London in World War 2 and of the peace celebrations of both wars.
Street life is a wonderful collection of mainly children playing in the streets over nearly a century. There is also coverage of London's famous street markets.
Leisure covers a wide range – theatre, sport, nightclubs, fairs. Of particular interest was an aerial photo of Lords on the first day of the Test between England and Australia in June 1921 showing the crowd of 30,000. Another of Wembly Stadium taken in 1930 shows a Zeppelin hovering over the match where Arsenal first won the FA Cup.
The Events start, as I've said, with the funeral of Queen Victoria and cover other royal events such as weddings, two coronations and the Abdication. There are also photographs from the General Strike, the time of the Suffragettes, the Olympics of 1948 and the festival of Britain in 1951.
Ad. Article continues below.
I think this book would appeal to a lot of people. To those of you who were in London at the events or in a particular place, I'm sure your memories and impressions would be triggered. If, like me, you've visited only in recent years you'd be interested to see London of the past. I think particularly of a photo of Piccadilly Circus in 1947 with about ten cars on the road. If you're a people watcher, you can spend a long time observing the detail of these photographs.
This is the sort of book to recommend to your local library.
My thanks to the publishers New Holland for the opportunity to review this book.
Available for $35.95 via Booktopia
Have you visited London before? What are your favourite memories? And would you like to read this book? What would you be most interested in finding out about? Tell us below.