Rest in peace, amazing author Terry Pratchett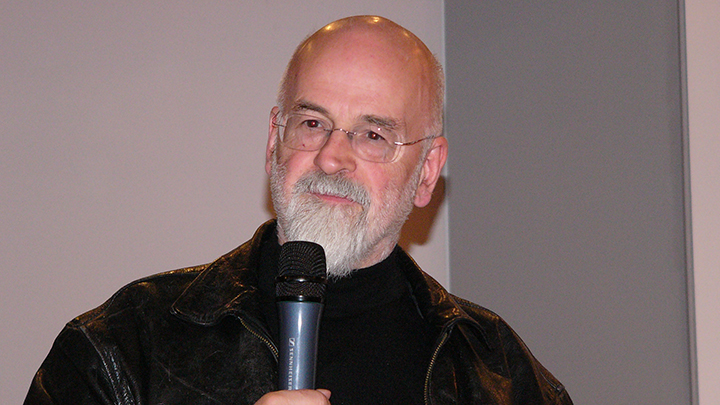 If you have ever read the Discworld series or are a fan of comic fantasy, there is a chance that you have known and loved Terry Prachett. But sadly we report he has passed away at the age of 66, just eight years after being diagnosed with Alzheimer's.
According to The Guardian, the announcement came in typically irreverent manner on the author's Twitter feed, with a series of tweets beginning in the voice of his character, Death: "AT LAST, SIR TERRY, WE MUST WALK TOGETHER".
"Terry took Death's arm," the following tweet read, "and followed him through the doors and on to the black desert under the endless night".
Terry was and always will be, one of the United Kingdom's best selling authors. He has sold more than 85 million books worldwide and has been published in 37 languages. Terry was knighted for services to literature in the 2009 new year's honours and he received the World Fantasy award for life achievement in 2010.
His achievements have been incredible and since he began writing, he averaged two novels published every single year.
Ad. Article continues below.
After his diagnosis with Alzheimer's he became particularly focussed on the case of euthanasia and why he would be made to suffer until the inevitable end. He made a public donation of around USD$1,000,000 to the Alzheimer's Research Trust and had no fear in investing his time and resources into helping the global battle against the illness.
Terry Prachett is a man who's work will be around with us forever and for the joys he has given us all, we say thank you.
Rest in peace, Terry.
Leave your favourite memories of Terry's novels in the comments below…