Reddit Reddit: The Tea Chest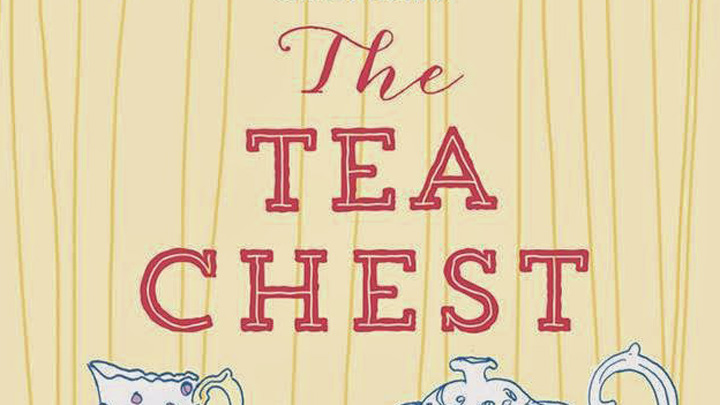 The Tea Chest by Josephine Moon
Available for $16.50 via Booktopia
One of the highlights of the Brisbane Writers Festival for me was the session featuring Morris Gleitzman and Josephine Moon discussing their love of tea.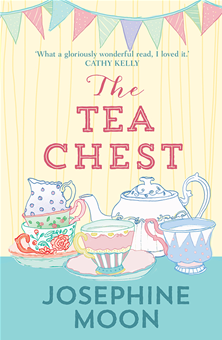 Ad. Article continues below.
Although I knew Morris as a columnist, with a quirky writing style, his children's books came when my generation had graduated to allegedly "loftier" tomes. It wasn't until the Genesian Theatre in Sydney included in their 2002/2003 season "Two Weeks with the Queen", a play by Mary Morris adapted from the novel by Morris Gleitzman, that I read some of his brilliant work.
I am a confirmed coffee drinker; I am almost embarrassed to admit that I own two coffee machines and thoroughly enjoy my morning "heart starter" and my relaxing Chai. My Dad drank very strong tea and listening to Morris and Josephine speak about their passion for this tasty leaf and reading The Tea Chest has made me question whether it's time to explore the joys of tea!
Kate is a tea designer and loves nothing better than serving someone a tea she designed just for them. Her friend Simone loves new ideas and sets out to establish designer teashops in Sydney and Brisbane with a third shop in London. Operating from their home base in Brisbane, Simone has the concept and Kate produces the product; what a great combination!
Unfortunately, as the novel starts, Kate is reading a letter from the recently deceased Simone advising she is now co-owner of the Tea Chest, together with Simone's sister Judy. Simone's letter outlines her plans to expand the Tea Chest to England, a plan totally abhorred by Judy. What was Simone thinking, selling tea to the English?
Kate however wants to give her late friend's dream a chance of coming true and so she and her husband decide to risk their home, their future and "go for it".
Ad. Article continues below.
Meanwhile in other parts of Brisbane Leila (pronounced Lay-la) does a total dummy spit and loses her job; Elizabeth finally makes news, it's just a little unfortunate it is in her underwear on the Storey Bridge. Kate employs Leila to handle the financial side of the London venture and then via a chance meeting in a pub, they meet Elizabeth and her sister Victoria.
Whilst Kate, Elizabeth and Leila are clearly defined, Victoria's character has a touch of the "plus one" and yet in many ways her character is the one who exhibits the most growth. They form a strong bond determined to achieve the dream of opening a specialist teashop in London. Can they turn the derelict location Simone found so perfect, into something attractive to their potential customers?
The back-story of Judy and Simone's relationship, told in snippets, adds another dimension to the story which adds to the overall novel. Judy's shadow, and her lack of belief in the business, tell the reader so much about Simone and are well used to add depth and intrigue.
Author Josephine Moon writes with a delightful, whimsical humour about the haughty London neighbor, the illegal immigrant tradesmen and even the inspector from the local council. Her recipes for designer teas are a delight to read as she mixes tea, herbs, and flowers to make her distinctive brews.
This is the author's first novel and, in my opinion, the ending left the door firmly open to a sequel, which I would happily read.
Ad. Article continues below.
Reddit rating – 

About the Author
Josephine Moon writes about strong, creative women making their mark on the world. She describes her stories as 'books like brownies': indulgent, comforting, a treat for the senses, but filling, and with chunky nuts to chew on. Josephine lives withher witty and funny husband and their son, who is without doubt the most amazing, intelligent and gorgeous creature to ever walk the earth, and their extraordinarily large and diverse animal family on acreage on the Sunshine Coast in Queensland. They are currently renovating a house for profit to maintain Josephine's passion for horses and imported fine chocolate.