Reddit Reddit: The Best of Times, The Worst of Times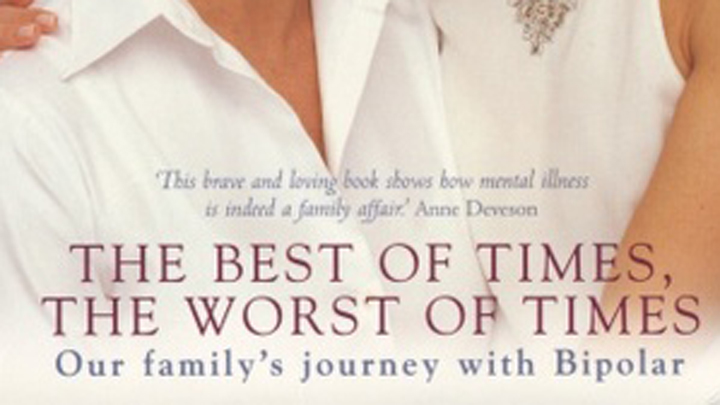 The Best of Times, The Worst of Times: Our family's journey with Bipolar by Penelope Rowe & Jessica Rowe
Available for $23.90 via Booktopia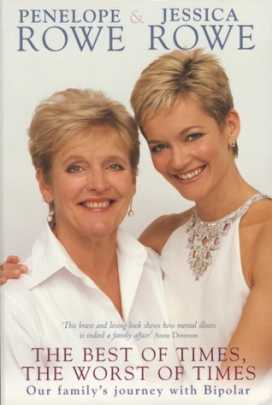 Ad. Article continues below.
All of us at one time or another feels a bit low, a bit depressed or as we Aussies say "as flat as a tack". Usually we know the cause: someone we love dies, we are working long hours, not getting enough sleep, there is a temporary crisis in our lives etc. etc.
Just as we know the cause, we can usually self-administer the cure. Occasionally we may need some counselling, perhaps a course of medication. But can you imagine suffering crippling depression, seemingly without cause, then requiring months in hospital, not for a cure, but only for stabilising?
Mother – "There is nothing romantic, glamorous or even remotely colourful about manic-depressive illness" – Penelope Rowe.
Penelope should know – she has suffered bipolar disorder for over 45 years, but was in her 30s before her illness was diagnosed. Her birth family, as she refers to them, including a GP father, told her to stop trying to get attention, stop spoiling their lives and generally to "get over it".
As if the depression was not enough to endure, there is the manic phase of the cycle, the high before the low. In these times, Penelope's energy was enormous; sleep something not worth considering. Instead, she would clean, late at night, sometimes wearing minimal clothing.
Ad. Article continues below.
Daughter – "I never felt embarrassed by Mum's illness but I did feel powerless when faced with her depression" – Jessica Rowe.
Jessica has lived with her mother's illness all her life, heard her mother sobbing late into the night, wondered why she was vacuuming the books! As the eldest child, Jessica took it on herself to be the "strong" one, the one who took care of her mother and younger sisters, the one who coped.
Without any hint of "pity party", Penelope and Jessica tell the story of how they coped with their insidious enemy and managed to get through each day and survive. There is much to learn from this honest account of living with mental illness; neither author is backward in pinpointing the inadequacies in the treatment and acceptance of mental illness. They are both speakers and activists in the mental health area and their knowledge is based firmly in reality, not theory.
I am in awe of both mother and daughter. Despite suffering what many still consider a personality weakness, Penelope comes across as a strong determined person, sure of who she is in all areas of her life, persona and illness. She wastes no sentiment in speaking of mental illness and has strong opinions about such things as the use of the word "clinic" for facilities instead of "asylum".
For a woman who looks as if she is made of gossamer, Jessica also has a strong core. She and her sisters have not only survived their childhood, they became happy fulfilled women. Jessica is a popular advocate for mental health speaking about her experiences with her mother's illness honestly and lovingly.
Ad. Article continues below.
Love is a word often used by Penelope and Jessica in this inspirational, entertaining and even humorous memoir.  I highly recommend it to anyone.
Reddit rating – 

About the Authors
Penelope Rowe is a 68-year-old woman who has suffered from bi-polar disorder for at least 45 years. She has been a teacher, Opera House guide, publisher's representative, subtitler and presenter for SBS television, freelance journalist and is the author of five works of fiction.
Jessica Rowe is a news presenter for Network Ten. She has a communications degree and has recently completed a Masters in International Studies. Her ambition to become a journalist and presenter developed as a result of the challenges she faced growing up.