Reddit Reddit: Sell Up, Pack Up and Take Off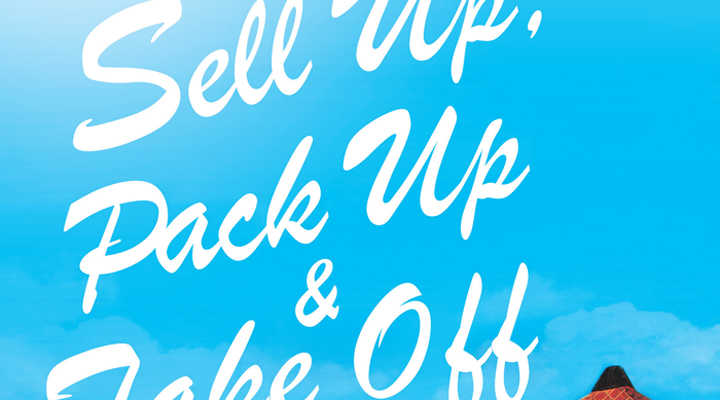 Sell Up, Pack Up and Take Off by Stephen Wyatt and Colleen Ryan
Available for $19.50 via Booktopia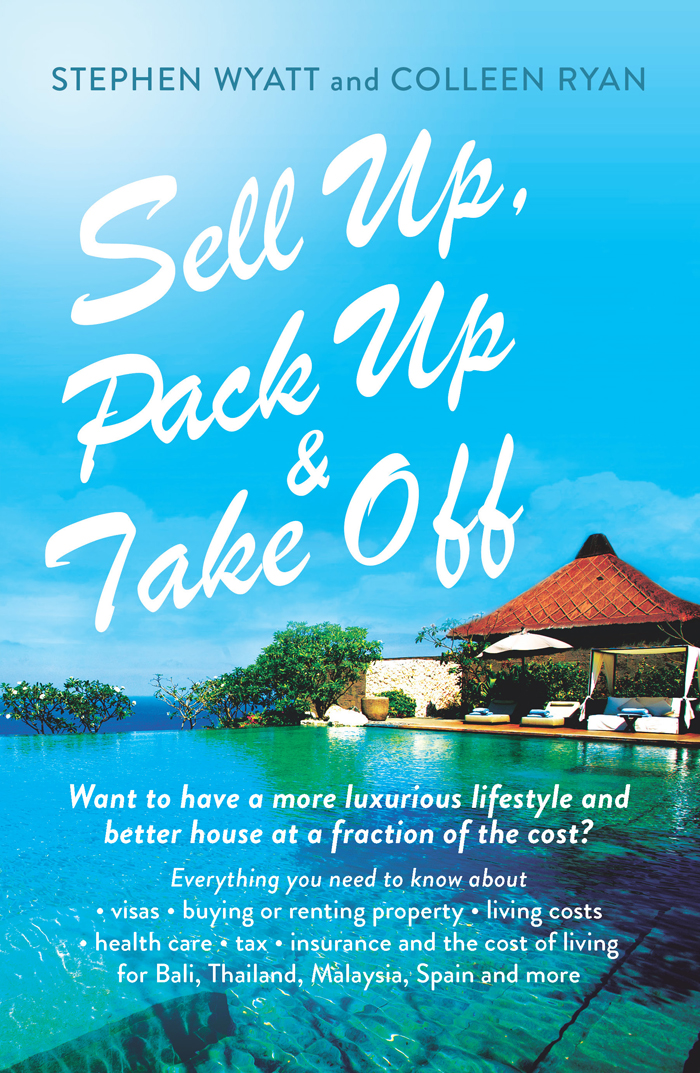 Ad. Article continues below.
"Have you ever dreamt of retiring in paradise? 60 is the new 40 and a better life is yours for the taking", so says the publisher's blurb.
So have you ever thought of packing up and making the tree change or sea change? Maybe you have daydreamed of leaving Australia to live "somewhere else"?
Moving from city to the mountains or from CBD to surf and sand is one thing – there is no language barrier – people may be different, but not too different, you don't need a visa and although you may hate paying tax, you (sort of) understand how it works.
But what if you moved to Malaysia, Bali, Thailand, Spain or elsewhere, would you cope? Is it possible at 40, 50 or 60+ to make such a move or should you just continue to have pleasant daydreams? Where do you turn for answers to all the questions about visas, property ownership, cost of living, health insurance etc, etc, etc. ?
This guide may not answer all your questions, but I can assure you it will enlighten you to the practicalities of making such a huge move. Again from the publisher's notes:
"Find out how to live an exciting and comfortable, but cheaper, life overseas – on a long term or trial basis".
Ad. Article continues below.
Sell Up, Pack Up & Take Off tells you about people who are living the dream in Asia and Europe, making their dollar go further – with better houses, a better social life, more luxury and more adventure.
Meet Kevin and Jean who sold their business and moved to Hoi An, Vietnam, where they spend nine months a year swimming at the beach.
Meet Geoffrey and Michael who were facing a trailer park in Western Victoria or Woy Woy before deciding to pack up and move to Ubud, Bali. They now live in a lavish traditional Javanese house with in-ground pool, landscaped gardens and eat out regularly in the cheap local restaurants.
I really appreciated the fact that there is more than "tropical nights" discussed in this guide, it discusses the pros and cons of moving; the tricks of buying or renting; how to get a visa and how to manage pensions, super, tax and health insurance. It seems to me as someone who has never lived in any of these countries, that you are getting honest and down to earth advice. Surprisingly, it is also an entertaining read.
Whether you are considering a change of country for your next life, or just have a vague idea, it "might be fun" this is an informative and entertaining read.
Ad. Article continues below.
Sincere thanks to Allen & Unwin for my ARC given in return for my honest opinion.
Reddit rating – 

Ad. Article continues below.
About the Authors
After more than 20 years in financial journalism, Stephen Wyatt and Colleen Ryan now live near Byron Bay, where they have planted a rainforest, surf, write and run www.planet-boomer.com.
Married with two adult kids, Stephen and Colleen have packed up and taken off overseas to live several times – in Papua New Guinea, London, Washington DC and, most recently,  in Shanghai, where they were the joint China correspondents for the Australian Financial Review from 2004 to 2010.
Both are economists with majors in accounting. Colleen worked as an accountant for an international accounting firm and was later editor of the Australian Financial Review. Stephen was a banker with Merrill Lynch for 15 years, before turning to journalism.