Reading Readit - Would you risk everything for love?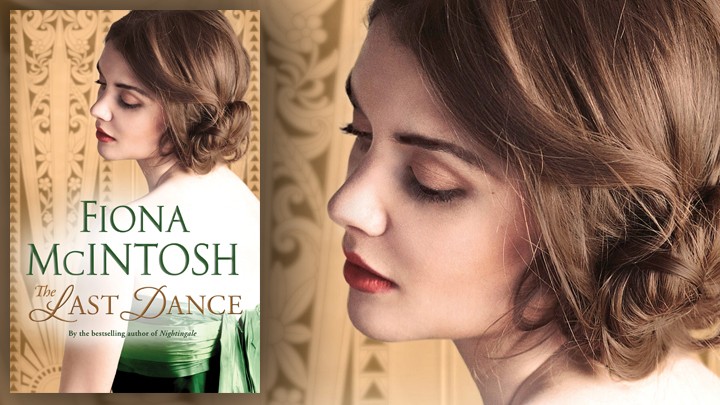 Whenever I read a Fiona McIntosh book, I know I'll read a romantic novel with real depth and a goodly measure of history.
With the imminent release of her new book The Perfumer's Secret, I was keen to read her previous novel, The Last Dance. I was not disappointed, this is a fascinating romance with overtones of a thriller, set against the grey skies of England and the bluer than blue skies of Morocco.
It is 1933, the World is in the grip of the Great Depression and, although unknowingly, headed for another War. Standing by her parent's grave, Stella whispers: "Love like yours can only end in heartbreak." Her loving and loved parents committed suicide leaving Stella and her much younger siblings in poverty.
Although Stella works in a department store, where she is headed to the buying department, she accompanies her friend to a dance where a young lady can earn a few shillings dancing with men. On her first fateful night at the ballroom, she meets Monty and in a blink her whole world changes. Monty tells her he has a friend who can assist her to find a better paying position as a governess, enabling her to earn a better wage to support her family.
She contacts Monty's friend Susan Farnsworth and is immediately employed to teach conversational French and music to two girls, a troublesome teen and her younger sister. Arriving at the family home Harps End, in Sussex, Stella only meets the mistress of the household Beatrice, a beautiful, if rather aloof, woman and the girls Georgina and Grace. When finally she meets the master of the household, Douglas Ainsworth, a rather reticent man wearing glasses, she is surprised to recognise him as the handsome "Monty" she met at the dance. Taking his lead, she does not reveal they met previously, the first of many secrets between Stella and the Ainsworths.
Ad. Article continues below.
Simultaneously in Germany we meet Joseph Haldemann, a high-ranking public official in the government of the Third Reich. Joseph and his wife have two daughters and a recently arrived baby boy. His life with his beautiful family is good, but a visit from his daughter's former teacher, reveals a forthcoming situation he can hardly contemplate, let alone believe.
These are the main streams of the story told in The Last Dance which Fiona McIntosh winds together seamlessly into a novel of different types of love; an illicit love, a love stronger than the ties of blood and a love so intense it has the power to consume its object. Overshadowing these types of love is the increasing love of power exhibited by Adolph Hitler.
Although some of the story was predictable, that did not diminish the enjoyment of the novel for me in any way because just when I thought I had it all worked out, the author moved the characters slightly out of their comfort zone. The leading characters are all well drawn both physically and in their personalities; even those characters with less than loveable personas are treated with care. Fiona McIntosh repeats a feature of her writing which I have noted in her previous work. She has a real knack of introducing "minor" characters who are more than window dressing.
I thoroughly enjoyed The Last Dance by Fiona McIntosh and I'm looking forward to her new release.
The Last Dance, by Fiona McIntosh  – click here to purchase from Dymocks
Ad. Article continues below.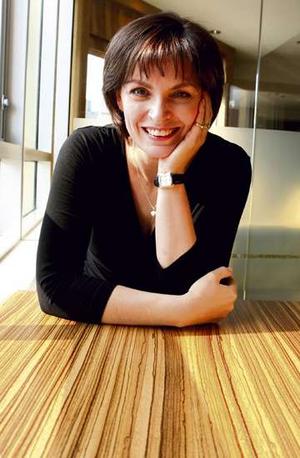 Fiona Mcintosh in her own words
"It's been a curious pathway to writing novels having spent years in PR, sales/marketing for the travel industry and including 15 years running a travel magazine with my husband. I was fortunate that my first attempt at a creative tale won the notice of a global publisher and I've been writing fiction ever since and across various genres although I am best known for my adult fantasy and my historical adventure-romances.
I'm still globetrotting regularly but only for books research now, and while our family calls South Australia home, I do my best writing from Tasmania.
Ad. Article continues below.
If coffee and chocolate are my vices, then my addictions are winter boots…and Paris. To read more about Fiona click here.