Reading Readit: This House of Grief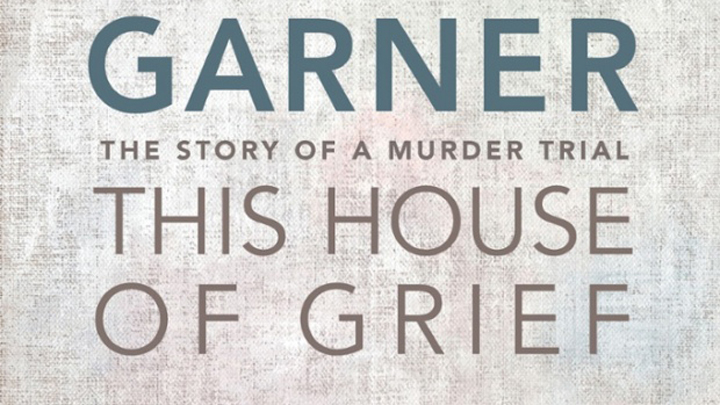 This House of Grief by Helen Garner
This House of Grief is an amazing book from a writer at the peak of her power, or seemingly so because who knows what Helen Garner will produce next?
Ad. Article continues below.
True crime is a genre which requires huge discipline from the author; they need to report the truth without embroidery, but they also need to get and hold our attention. Reporting evidence, particularly forensic evidence, so a layman can understand it, is an art in itself. In a case where the original trial ran for five weeks with nearly 50 witnesses, knowing how to make that evidence interesting is a gift few possess; Helen Garner is one of those gifted people.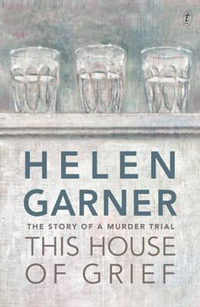 On Father's Day 2005, Robert Farquharson drove off the highway, through a fence, into a dam. As a result his three sons, Jai, Tyler and Bailey, drowned. When we read the headlines and saw the photos in the newspapers, our collective psyche wept for the little boys who died, but many of us wondered aloud, "Is this an accident?" We, however, put it into the "don't go there" section of our brains and returned to our daily lives.
Why didn't Helen Garner just shed a few tears, tut, tut and go back to her life? Why did she follow this particular story from the original committal hearing in 2006 through the first trial, the appeal hearing, and even the retrial, where she was warned by the Defence she was persona non grata?
When asked by the Sydney Morning Herald, Helen said she couldn't explain, or even remember, why the Farquharson drama enveloped her. ''I think that there must be a point of self-immersion in a story that is a point of no return. You get far enough in that the story has really touched you to the core and deeply troubled you and made you unhappy and fearful, and then how do you get out of that? I'm a writer so my way of getting out of that is to write". (Read more here)
Whereas some people decided Farquharson's innocence or guilt almost before the trial began, Garner's opinion differed from day to day. She kept an open mind as she listened to the evidence. Consequently her opinion of the accused, his guilt or innocence, changed. She honestly shares these changes with her readers, through her, we see and hear the evidence given to the Court. She closely observes not only the evidence, but the participants; Judge Cummins, the Crown Prosecutor Rapke, Defence Barrister Morrison, the jurors, the witnesses.
Ad. Article continues below.
Farquharson's Defence Counsel laboured the point over many days and witnesses about tyre marks. Helen observed: "A visible wave of resistance rolled through the jury. Their eyes dulled. Their backbones went limp. Yawns tormented them … Justice Cummins took his glasses off and scrubbed at his eyes and forehead; he clenched his jaw … I thought he is sick to death of this, and so is the jury." Describing a witness, she says: "He was most at ease when asked questions to which he could respond with a lecture".
The boys' mother, Cindy Gambino and Farquharson were separated but Cindy held fast to her belief that her ex-husband was incapable of murdering their sons. Even her mother and father didn't hold their son-in-law responsible for the boy's death; the Gambino family held fast to the fact that the boys died by accident. So strong was their belief that when the first guilty verdict was given, Cindy let out "a piercing animal wail", her mother, Bev Gambino, fainted in the court room. What happened between the first and second trials which changed Cindy's mind?
Following the first guilty decision, Garner wrote the first 60,000 words of her book, but before it went to the publishers, there was Farquharson's appeal and subsequent retrial. Even after the second trial, when Farquharson was again found guilty of the murder of Jai, Tyler and Bailey, there were still further legal avenues which delayed publication. In fact it wasn't until August 2013, that Farquharson exhausted his appeal avenues when his request for special leave to refer the matter to the High Court was turned down.
At one point Garner decided to abandon the case and the book. Thankfully for the readers, this feeling lasted only a few days and she completed This House of Grief, which is longlisted for The Stellar Prize 2015, a major literary award celebrating Australian women's writing.
Ad. Article continues below.
Thank you to Text Publishing, via NetGalley for my ARC. Thank you Helen for doing what most of us could not even contemplate, sitting through that horrible case and then producing such an amazing book.

About the Author
Ad. Article continues below.
Helen Garner, born 7 November 1942 in Geelong, is an Australian novelist, short-story writer, screenwriter and journalist. She attended Manifold Heights State School, Ocean Grove State School and then The Hermitage in Geelong. She went on to study at the University of Melbourne,graduating with a Bachelor of Arts with majors in English and French.
Between 1966 and 1972 Garner worked as a high-school teacher at various Victorian high schools. In 1972, she was sacked by the Victorian Department of Education for "giving an unscheduled sex-education lesson to her 13-year-old students at Fitzroy High School". The case was widely publicised in Melbourne, bringing Garner a degree of notoriety.
Garner's first novel, Monkey Grip, was published in 1977, and immediately established her as an original voice on the Australian literary scene. She is known for incorporating and adapting her personal experiences in her fiction, something that has brought her both praise and criticism, particularly with her novels, Monkey Grip and The Spare Room.
Throughout her career, Garner has written both fiction and non-fiction. She attracted controversy with her book The First Stone about a sexual harassment scandal in a university college. She has also written for film and theatre, and has consistently won awards for her work.