Reading Readit: The Wind Is Not A River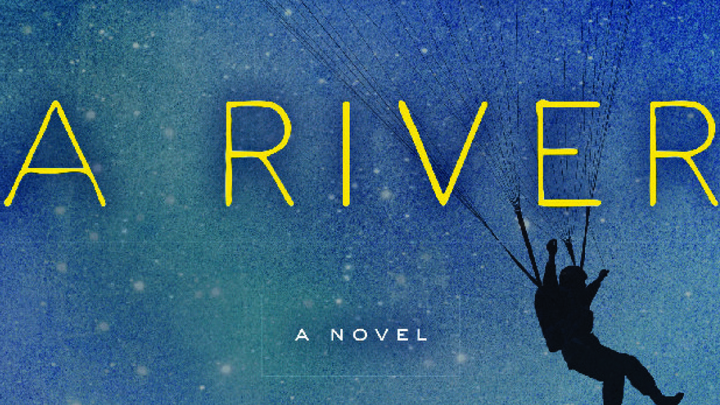 What a beautiful title for a book: The Wind is Not a River. As you might imagine, the Aleut expression provides a clue to the story. Its differentiation between items transient and tactile offers an intrinsic suggestion that Payton's tale is contrapuntal. Perhaps best I use the author's words to explain:
"(The Aleutians)… a chain through which the wind whips into some of the world's most fearsome storms. One minute a hurricane, the next a breeze. But rivers? Rivers flow through seasons – under bright summer sun, plates of winter ice – morning, noon and night. Wind rises up and fades away but a river flows endlessly. 

"And our suffering? This too shall pass. The wind is not a river".
The Wind Is Not A River by Brian Payton 
Ad. Article continues below.
Available for $13.95 via Booktopia
The tale is most certainly multi-faceted. It contains elements of war, with all its brutality. The counterpoint is a love story, tender and engaging. In between the two is the hard world of men attempting to survive in impossible circumstances. The main setting is one of the bleakest, most isolated parts of the world, the Aleutian Islands. Although stark and desolate, the author's descriptions show his respect of and love for these barren isles which he knows at first hand.
Payton's inspiration was a little-known battle between Japanese forces and the US military, the only occasion WWII battles were fought on American soil. At the time, the Americans ensured a comprehensive blackout on news reports from the Aleutians lest the proximity to mainland US territory create invasion panic.
John Easley, late-30s, and his wife Helen, early-20s, have a disagreement. Despite an embargo, John, a reporter, wants to go to the isolated chain that separates the Pacific Ocean from the Barents Sea to provide news reports otherwise unavailable to the American public. Helen tells him that if he goes he need not return.
Through devious means (assuming the identity of his brother, a RCAF officer who recently lost his life in the skies over Europe) he manages to get to an American air base and flies over the Japanese held island of Attu as an observer in a Catalina flying boat. Shot down, only Easley and a young American serviceman survive. Thrust into harsh and unfamiliar surroundings, this is the start of their true battle for survival.
Ad. Article continues below.
Isolated behind enemy lines, with neither food nor suitable clothing, they realise their cunning is essential to get them through. In the meantime, Helen hears nothing of her missing husband. Despite the lack of news – or anything more than a bare understanding of where to look – at no time does she believe him dead. Joining the USO (United Service Organisation) as a stage performer, she manages to make her way to Alaska and to Dutch Harbour, the US base in the Aleutians. Her search is ultimately fruitless but she makes some helpful friendships along the way.
Their individual stories alternate chapter by chapter, one a physical journey, the other emotional. To quote the author:
"My goal is to transport readers to a stark, beautiful, and unforgiving landscape, then challenge them to ask themselves: How far would you go in search of the truth, or to honour a lost loved one?"
I enjoyed the book because, through and beyond a good writing style, I think Payton pretty much achieved his objective.
Available for $13.95 via Booktopia
Ad. Article continues below.
Many thanks to John Reid who generously gave me a holiday and is the guest reviewer for this week's Reading Readit – I had best not take any more holidays or I'll lose my Sunday gig.
John is joining the Starts at 60 Book Club Reviewers team, so expect more reviews from him very soon. Please join the Reviewers Team, Vivienne, Jess, Laraine and Marlene in welcoming John.
See you next week – Karen 🙂