Reading Readit: The Magician of Lhasa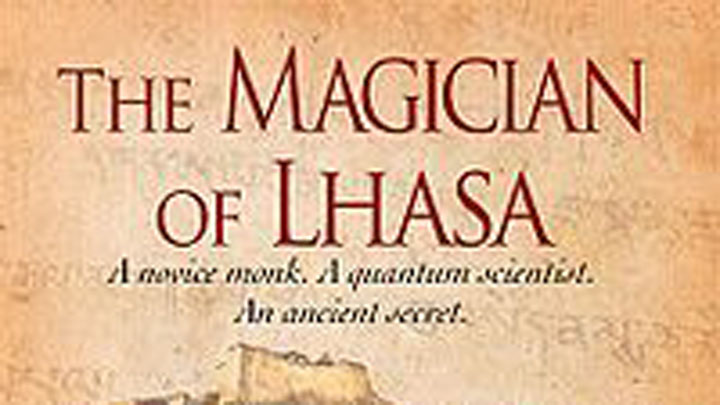 The Magician of Lhasa by David Michie
Available for $40.95 via Booktopia
Frequent readers of Reading Readit know I admire the writings of the Dalai Lama's cat, as told to her transcriber David Michie. David was also part of our Book Week celebrations when he kindly shared with us his blog Mindfulness is Better than Chocolate (link here).
Ad. Article continues below.
I recently saw a review of another of David's books, so it seemed time to read a novel, where he was using his own words, not those of the beautiful Rinpoche.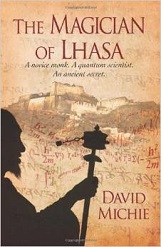 The Magician of Lhasa is described by the booksellers as a thriller and is told in two clearly defined time periods, 1959 and today.
When Chairman Mao's Red Army invaded Tibet, the Tibetan Buddhist monks closed their monasteries and fled taking with them their ancient scrolls. The bloodshed over this period was horrendous as the Chinese sought to eradicate any and all references to the Buddha from their land. Monks, nuns and ordinary people were raped, tortured and murdered for their beliefs.
Even in 2015, there is still dispute as to the ownership of Tibet and whether it is/was a sovereign country. As we are aware, His Holiness, the Fourteenth Dalai Lama is still resident in Dharamsala, India, not Lhasa, Tibet.
The 1959 story tells the story of the monks of the Zheng-po Monastery who fled before the Red Army. Whilst a number of monks travelled together for a time, they broke into parties of three, hopefully giving themselves the best chance of reaching their destination without detection. Novice monks, and brothers, Padmo Wangman and Tenzin Dorje join Lama Tsering to carry some of the most sacred texts, recovered from a secret location, across the Himalayas.
Ad. Article continues below.
Half a century later, Matt Lester, quantum physicist, faces the modern world and its challenges, no less daunting than those faced by the monks. In Matt's case his Nanotech project, which started as his master's thesis, has moved from his home institute to an upmarket smart research unit in Los Angeles. What looks for Matt and his fiancée Isabelle to be the opportunity of a lifetime is fraught with hidden dangers.
Crossing the Himalayas with inadequate resources and living the high life in Los Angeles "with it all" may seem an unlikely juxtaposition of plots. As the story unfolds, and in the face of catastrophe, the stories logically and seamlessly converge. I thoroughly enjoyed the journey.
As I have come to expect from David, Tibetan Buddhist philosophy is sprinkled throughout the novel, not in a preachy/proselytising way, but as part of the story. I appreciate that David doesn't assume his readers know and understand the Dharma. He takes the time to explain, without slowing the story; by osmosis I am learning, and the Starts at 60 community are all young enough to enjoy learning.
I would like to leave you with the two quotations which finish The Magician of Lhasa. Enjoy the journey to finding out their relationship!
Ad. Article continues below.
One, two, three o'clock, four o'clock, rock
Five, six, seven o'clock, eight o'clock rock,
Nine, ten eleven o'clock, twelve o'clock rock.
We're gonna rock around the clock tonight.
Ad. Article continues below.
May all beings have happiness and the causes of happiness. May all beings be free from suffering and the causes of suffering. May all beings never be parted from the happiness that is without suffering, great nirvana liberation. May all beings abide in peace and equanimity, their minds free from attachment and aversion and free from indifference.
Available for $40.95 via Booktopia
About the Author

Ad. Article continues below.
David Michie is the internationally best-selling author of a number of books about mindfulness, meditation and Buddhism. These include the non-fiction titles Why Mindfulness is Better than Chocolate, Hurry Up and Meditate and Buddhism for Busy People, as well as his popular novel series The Dalai Lama's Cat. His books are available in 25 languages in over 30 different countries.
David's blog on mindfulness and related subjects at www.davidmichie.com attracts a global audience of thousands of visitors each week. He has recorded guided meditations used in-flight by Air New Zealand, some of which are also available as free downloads from his website.
David was born in Zimbabwe, educated at Rhodes University, South Africa, and lived in London for ten years. A student of the Tibetan Buddhist Society, his teachers are Les Sheehy, Geshe Acharya Thubten Loden and Zasep Tulku Rinpoche. He is married and currently lives in Perth, Western Australia.