Reading Readit: The Little Paris Bookshop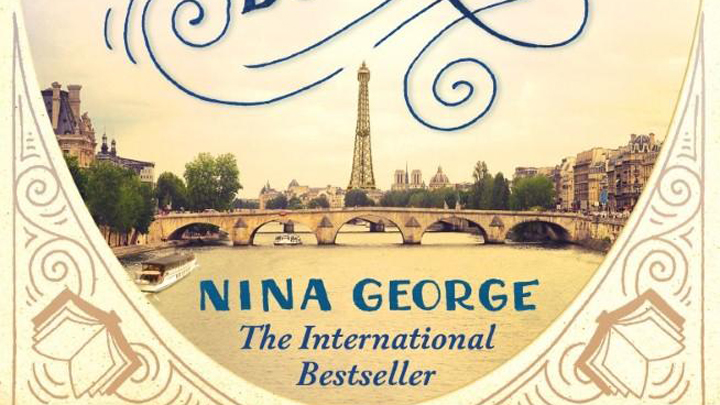 "There are books that are suitable for a million people, others for only a hundred. There are even remedies—I mean books—that were written for one person only. A book is both medic and medicine at once. It makes a diagnosis as well as offering therapy. Putting the right novels to the appropriate ailments: that's how I sell books" – M Perdu.
What an eclectic mix; A German author writing about France and here we are reading it in English! Somehow it all makes perfect sense.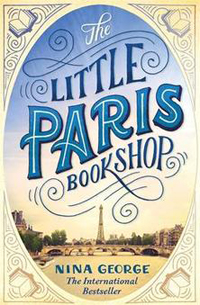 Monsieur Perdu sells books, but he doesn't consider himself a bookseller, nor is his barge, moored on the Seine, a bookshop. He is a literary apothecary, prescribing the exact cure, sorry book, for each person. His prescriptions will mend your broken heart, point you in a new direction and help alleviate some of the worries of your life.
So why is this man, so blessed with insight into people, so alone? Why has he never found the book which can point him in the direction of mending his own broken heart? After 20 years of pining for the girl who left him, the one true love of his life, why cannot the "physician heal thyself"?
When his beautiful Manon disappeared, she left him a letter, but so great was his loss, he has never been able to open it. What did she write, why after five years did she leave him? Finally Perdu plucks up the courage to open the letter and immediately he decides to take himself and his apothecary book barge to the south of France. After 20 years it becomes imperative he learns the answers to his questions, makes peace with his loss and discovers the end of the story.
Ad. Article continues below.
This is a delightful, somewhat quirky novel which I thoroughly enjoyed. The fact that it recommends one of my favourite books, The Elegance of the Hedgehog, by Muriel Barbery, only slightly influenced my opinion. At times the story moves as expected; then it takes a detour into new territory. Seemingly the climax of Perdu's story comes around the half way point and I was asking "What now?"
It was actually a ploy cleverly used to take the story in another direction, building to a gentler, but no less important, climax. At times the book moves with speed, at others it meanders along like its river setting. Literary allusions, both real and imagined, are generously sprinkled throughout the book. Books are food for body and soul; currency literally and figuratively; people love, lose and love again; they are neither good nor bad, they are just people. My only quibble is with the ending; it came too soon, I wanted more!
The publishers, Hachette Australia, say in their publishers note "The Little Paris Bookshop is a love letter to books, meant for anyone who believes in the power of stories to shape people's lives", I agree, a very satisfying read.
About the Author
Ad. Article continues below.

Born 1973 in Bielefeld, Germany, Nina George is a prize-winning and bestselling author ("Das Lavendelzimmer" – "The Little Paris Bookshop") and freelance journalist since 1992, who has published 26 books (novels, mysteries and non-fiction) as well as over hundred short stories and more than 600 columns.
George has worked as a reporter, columnist and managing editor for a wide range of publications, including Hamburger Abendblatt, Die Welt, Der Hamburger, "politik und kultur" as well as TV Movie and Federwelt. Georges writes also under three pen-names.
Nina George teaches writing at Literaturbüro Unna, Alsterdamm Kunstschule, Wilhelmsburger Honigfabrik, where she coaches young people, adults and professional authors.
George also moderates (bilingual) readings and works as a speaker.
Ad. Article continues below.
The Little Paris Bookshop by Nina George