Reading Readit: The 13th Gift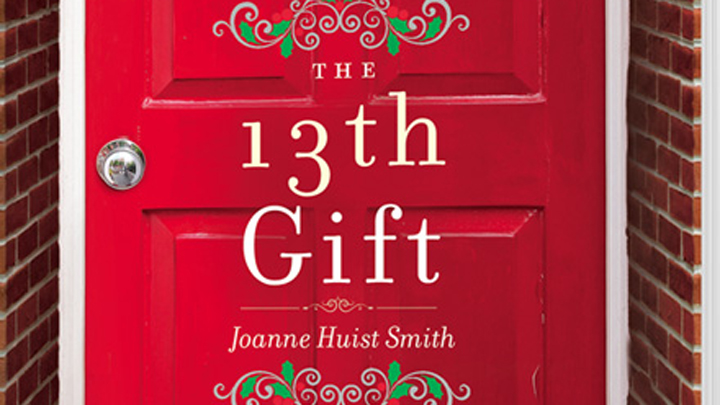 The 13th Gift by Joanne Huist Smith
Available for $15.95 via Booktopia
Happy New Year to all my Starts at Sixty friends and Reading Readit fans; I wish you a wonderful 2015 with lots of everything you wish for yourselves, including good books.
Today is the Tenth Day of Christmas and, according to the Christmas carol, the day "my true love gave to me 10 Lords a Leaping".
Ad. Article continues below.
Don't start throwing things at your computer screen!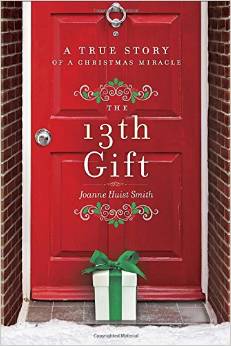 It's easy to feel deflated following Christmas and the New Year, let alone have someone remind you it's two more days until, traditionally, you take down the Christmas decorations and pack them away for another year.
I saved this review until the New Year because it is The 13th Gift – an inspiring memoir of a family Christmas, made special by simple, loving kindness. You know me; I love a good memoir and a good Christmas story, so to find the two in one book is truly a gift.
To say 1999 is not a good year for the Smith family is somewhat an understatement. In September, husband and father, Rick had heart problems requiring surgery. He decided to wait until the Christmas holidays so he could spend the recuperation time with his kids. Unfortunately, on October 8, Rick had a massive heart attack and died at home.
As you might expect, Joanne and her children Ben 17, Nick 12 and Megan 10 are not in the best of places. Joanne's grief creates a fog where she is barely operating; mentally she is "missing". Without their father, the family is showing cracks, as expressed by Joanne "We're not falling apart; we're just chipped a little bit". 
Ad. Article continues below.
Just 12 days before Christmas, the only one showing any Christmas spirit is Megan; Mum hasn't bought a single gift, the house is still devoid of decorations, including her extensive collection of Santa figurines, there is no tree, no turkey, no preparations at all.
Then on their doorstep they find a poinsettia with a simple card which reads "On the first day of Christmas, your true friends give to you one Poinsettia for all of you".
This is not a great hit with the family and it is nearly consigned to landfill. But, the true friends don't stop with the Poinsettia. Each day another inexpensive, seasonally appropriate gift arrives, accompanied by a Twelve Days of Christmas verse; gifts such as "Four gift boxes, Three rolls of gift wrap".
Gradually the mystery gifts work their magic, Mum is as keen as the kids to learn the identity of the "true friends" and they set out, as a family, to solve their personal "whodunit". Some of their ways of discovering the identities will leave you laughing, others, holding your breath.
All of us will relate to this story in various ways; loss of loved ones affects most us to a greater or lesser extent each Christmas; we sympathise and empathise with the family's feelings of loss.
Ad. Article continues below.
This is a book you could read in one sitting, but I chose to read it as written, one day of Christmas at a time. This heightened my enjoyment of the book, because I experienced some of the family's anticipation. Nonetheless, it doesn't matter how it is read, it is worth reading.
We learn the identity of the "True Friends" and the reason for what they do, giving and gifts not limited to Christmas. On the website The 13th Gift, link, there is further information about the book, the gifts and the family.
To learn how you can be a "True Friend", please open this link. It contains inspiring suggestions for what you can do in your community and for yourself.
Happy New Year everyone, happy reading.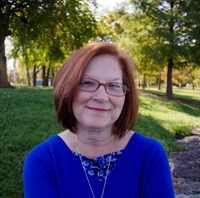 Ad. Article continues below.
About the Author
Joanne (Jo) Huist Smith was an award-winning journalist for the Dayton Daily News where she chronicled the lives of people and issues shaping her Ohio community. She began writing short stories and journaling at age nine.
Jo was awarded first place from the Ohio Associated Press for Best Community Service for her 2009 package of stories on heroin's destructive path through rural and suburban neighborhoods. The judges said her series "delivers information straight to the bloodstream."
Jo's career has been guided by advice given to her by former Dayton Daily News Managing Editor Steve Sidlo: "Love truth and you'll be alright." Those words are echoed in everything she writes, including The 13th Gift.
Ad. Article continues below.
She is a life-long resident of the Dayton area and a graduate of Wright State University. She has three adult children and two absolutely adorable red-headed grandchildren.
Available for $15.95 via Booktopia
——————————————————————————–
At Starts at 60, we're growing a bigger Book Club in 2015. Sign up for it now…