Reading Readit - Someone is dead. Was it an accident... or a murder?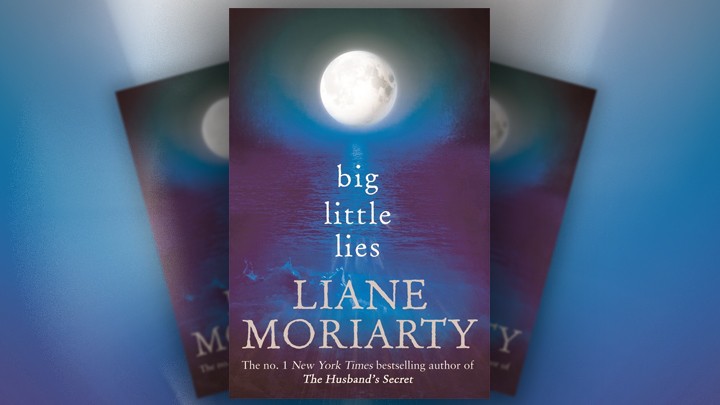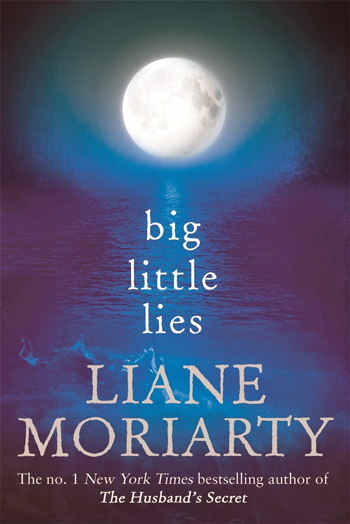 Recently talking to two authors whose books I love, and opinions I value, I was sent in the direction of Liane Moriarty. For a change today, I'm reviewing a book released over 12 months ago.
Naturally I have seen Liane Moriarty advertised in book shops, online and in the press, but I assumed she appealed to a 20 – 30 something audience; friends in that demographic devour her books as soon as they are published. Here however were two women my own age telling me they enjoyed her writing. As the saying goes, if you assume …..
Big Little Lies, by Liane Moriarty, is one of the best books I've read recently. I love the style, the story had me guessing and reading till I reached the end. I admit however that towards the end, I forced myself to read slowly, because as much as I wanted to find out who died and why, and whether it was murder or an accident, I didn't want to finish reading.
Set around the fictional Pirriwee Peninsula in Sydney, Big Little Lies draws us into the world that is Pirriwee Public School. From the outset we know there was a death at the annual Audrey and Elvis Trivia night. The police think a murder, but we don't know who died. The novel then moves back in time to the beginning of the school year, orientation day for the new kindy kids.
There are such strong descriptions of the parents, not only by type but individually, that you get that feeling of familiarity, that "I know you" feeling. But the descriptions are not skin deep; we also get to know the personalities. As you might expect in any closed society, the school has a mix of the good the bad and the downright ugly, not necessarily easily recognised for their real selves.
Ad. Article continues below.
I don't know quite what I was expecting, but it was probably not what I read.
The author weaves many serious themes into this book; domestic violence, bullying, teenage idealism, combined families, single parent families. It deals with the lies we tell ourselves and others, the little white lies, the big lies, the betrayals. Importantly, there is balance, no-one is either all good nor all bad.
There are 3 main characters; Madeline, Celeste and Jane. Madeline has one teenage daughter and two younger children. Although she and new husband Ed are happy, she has not completely wiped first husband Nathan from her life. Now Nathan and new wife Bonnie have a child at the same school as Madeline and Ed's children.
Celeste and husband Perry are the golden couple; rich and beautiful; they are generous with their money. Their twin boys are also going to school for the first time. Jane is a single Mum of one boy, accused on orientation day of bullying a little girl, something he denies. His conception was not exactly textbook, and briefly, Jane wonders about his innocence.
They say no two people ever read the same book and when the police start interviewing the parents at Pirriwee Public, it becomes true that no two people see an incident in the same way. Without spoiling the story for others who aren't familiar with this novel, I'll leave the story there; this is a book to read and appreciate for yourself. It also defies pigeonholing – is there a genre called family thriller? Should I laugh as I read a book which deals with such serious subjects?
Ad. Article continues below.
I put myself on the waiting list at my local library for another of Liane's books; I have to tell you it is a long wait. I believe the movie rights have been sold, and only hope it is well cast and sticks with what is a great story.
I thoroughly recommend Big Little Lies by Liane Moriarty to anyone who enjoys a good book.
Are you a Liane Moriarty fan?

Ad. Article continues below.
About the author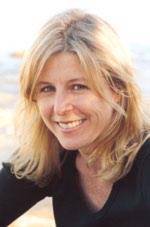 Liane was born on a beautiful November day in 1966 in Sydney.
She can't remember the first story she ever wrote, but she does remember her first publishing deal. Her father 'commissioned' her to write a novel for him and paid her an advance of $1.00. She wrote a three-volume epic called, 'The Mystery of Dead Man's Island'
Ad. Article continues below.
Liane is now a full-time author. She lives in Sydney with her husband, her new baby daughter Anna, and her son George, who likes to sit on her lap while she works, helpfully smashing his fist against the keyboard and suggesting that she might prefer to be watching the Wiggles instead.
Once upon a time she went heli-skiing and skydiving* and scuba diving. These days she goes to the park and 'Gymbaroo' and sings 'I'm a Little Cuckoo Clock' at swimming lessons. She has discovered that the adrenaline burst you experience from jumping out of a plane is remarkably similar to the one you get when your toddler makes a run for it in a busy car park.