Reading Readit: Quilts, Murder, Bikies - Martha Rose, what have you done?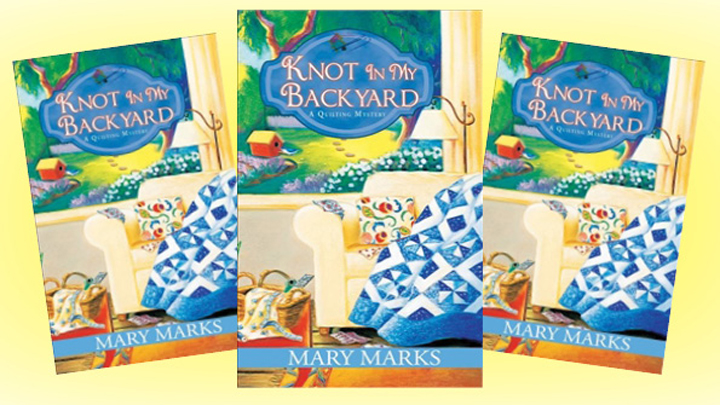 Since discovering "Cosy" Mysteries and Murder Mysteries, I have read and reviewed a few, but what is a "Cosy"? Simply, It is a subgenre of crime fiction in which sex and violence are downplayed or treated humorously. They are frequently set in small communities; the "detective" is often an amateur and a woman. Many also follow a theme, such as baking, knitting or my first experience of the genre, quilting.
My first cosy was also a first for author Mary Marks, her first novel, Forget Me Knot, where I met Ms Martha Rose, a middle aged Jewish woman, mother of Quincy, ex-wife of Aaron and enthusiastic quilter. For Martha and her besties Lucy and Birdie, "Tuesdays are sacred"; it's the day they get together to quilt! There is a slight quirk in Martha's makeup, she has a bad habit of discovering dead bodies. I thoroughly enjoyed reading about Martha and her friends, so on the lookout for an easy read I found Mary Mark's second novel Knot in My Backyard!
Martha has an ongoing relationship with Detective Arlo and with the wonderful food she dearly loves. Time to get healthy and lose some of her love handles; so she joins Weight Watchers and starts walking around the local baseball field. It's a pity that the baseball field covers what was once the pleasant green space behind Martha's home.
To the chagrin of Martha and her neighbours, the wealthy parents of the pampered kids at the private school overrode planning and built the field which thoroughly spoils their views and is a constant source of noise. When they are playing night games, the high luminosity spotlights prevent the good citizens from enjoying their beauty sleep. Many including computer specialist and motorbike rider Ed, have had strong words with the team's coach, all to no avail.
Ad. Article continues below.
On one of her early walks, Martha trips over … you guessed it … the body of the coach. Detective Arlo can't believe it when Martha is taken into the station for interview and warns her she is not to play detective! But when Ed is arrested, Martha can't sit still and wait for the police to discover what she already knows … Ed is innocent. It's just a pity that Ed has biker friends with names like Crusher, Carl and Malo, all euphemistically "known to police". Will this affect Martha and Arlo's romance?
Martha and her besties of course take Detective Arlo's advice and forget all about the murder; oops sorry that it someone else's story. Martha Rose just can't stop herself and has to do something before the wrong man goes to prison. As in the first, novel there are very funny incidents which will have you laughing our loud. As well, there are stories integral to the plot which will warm your heart, such as the developing relationship between biker Carl and the lovely Birdie, who has never had children, but seemingly finds a grandson.
In Forget Me Knot, we met neighbourhood gossip Sonia Spielgeman who Martha describes as a Yenta and explains "Yentas are like Google and Wikipedia in human form.  Just give them a click and they'll tell you much more than you ever wanted to know.' In Knot in My Backyard Sonia is shown in a different light as a kindly, if interfering, neighbour and organiser, a delightful cameo.
I thoroughly enjoyed following Martha on yet another adventure, spiced up with a little romance. Mary Marks writes a good readable book with plenty to keep you interested, be it murder, romance, comedy or a goodly dose of Jewish humour. Her characters are real and likeable; even the unpleasant ones have redeeming features. I enjoyed Knot In My Backyard so much, I moved right onto her as next novel (published soon), Gone But Knot Forgotten.
Ad. Article continues below.
Knot in My Backyard, by Mary Marks, is available for purchase at Dymocks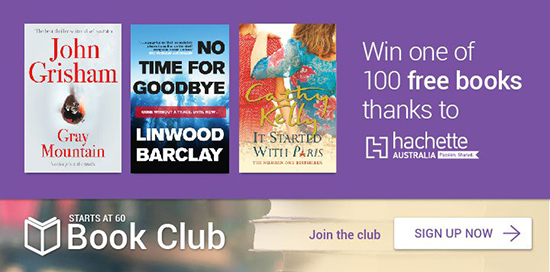 Join the Starts at 60 Book Club