Reading Readit: Not Quite Nice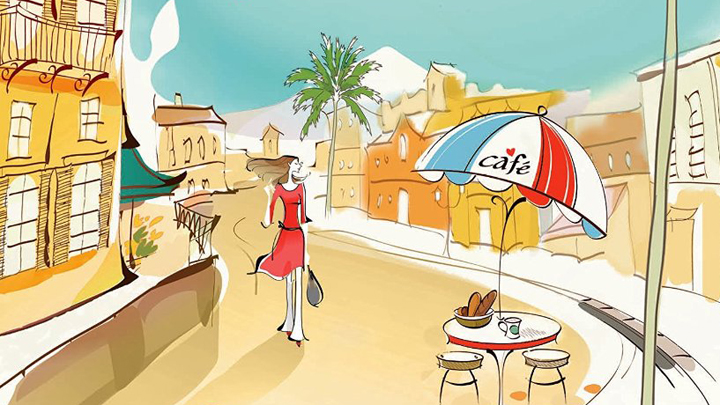 Theresa Simmons is finishing work for the day, about to babysit her three ill-disciplined grandchildren, when she is called aside by her boss and advised the firm is letting her go. Economics mean some staff must go so that the firm as a whole survives. He tells Theresa he is sorry, but as she is due to retire soon anyway, it won't be as hard on her as it will be on others.
"Until that day, Theresa had hoped to go on working as long as she could and planned to carry on in the house in which she had been living for the last thirty-five years".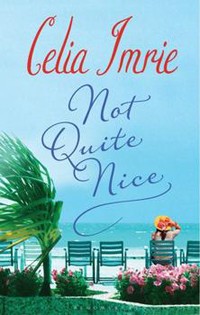 Theresa realises she cannot keep up the mortgage and decides to sell her home and buy a small flat perhaps near her daughter on Wimbledon. This solution is greeted with horror by daughter Imogen, "Look Mummy, I hope you don't think that if you move to Wimbledon we're all going to look after you in your old age".
A week later Theresa gets together with some friends from her school days, learning that two of them now live overseas, Sarah in Italy, then Ann in Cadiz, Spain. As Ann tells her friends "after the divorce came through, I knew continuing my life in that town was unthinkable. My husband has slept with half the population … I didn't want to live the rest of my life getting sympathetic looks from the greengrocer, the butcher and even the paperboy".
Is this the change Theresa needs in her life? Is selling up in Highgate and moving overseas the solution to all her problems? It can't help to find out, and on a holiday in France, she falls in love with the French Mediterranean coast, in particular the beautiful villas, cafes and oh so blue sea of the village of Bellevue-Sur-Mer near Nice.
Ad. Article continues below.
Despite Imogen's fury at losing the convenience of free babysitting services, Theresa buys a little flat and moves into this former haunt of artists and writers, now home to the odd rock icon, Hollywood movie star and a close-knit eclectic group of expats from America, England and even Australia. Realising her funds are not inexhaustible, she starts a little cooking school and finds a lodger. Is there a chance of a different kind of new beginning with the suave Brian?
I won't kid you that this book is great literature, it isn't, but it is "a good little read for hols". Some of the characters are straight from Central casting, giving the book a feeling of "made for TV". The plot swims with red herrings and more character development would assist the reader to care more for Theresa and her expat friends. In theatrical circles during rehearsals you constantly hear "it'll be alright on the night". In the last chapter, all the plot threads are brought together in a few lines and yes it is "alright in the night". A delightful addition to the story are recipes from the cookery school, such as a wonderful way of using a surfeit of tomatoes. Replacing the apples with tomatoes, Theresa creates a twist on the old favourite Tarte Tatin.
Despite these quibbles, I willingly read to the end and didn't feel my time had been wasted. There are times when a little bit of fluff is exactly what is needed in our reading lives. I admit to loving Celia Imrie as an actress particularly in the TV series Kingdom where she co-stars with Stephen Fry and in both The Best Exotic Marigold Hotel movies. As I read, I could hear her voice and I hope she records an audiobook.
Ad. Article continues below.
Celia Imrie's characters may be "Not Quite Nice", but they are certainly entertaining.
Available for $25.75 via Booktopia
Ad. Article continues below.
About the Author

Celia Imrie is an English actress, born and raised in Guildford, Imrie trained at the Guildford School of Acting.
As an actress, she is best known for her fun-loving roles in films such as Bridget Jones' Diary, Calendar Girls and Nanny McPhee. In the television series Kingdom, Imrie played alongside Stephen Fry, with her real life son, Angus, playing her son. Also on TV, Imrie is a frequent collaborator with Victoria Wood, including the comedy dinnerladies.
She plays is the delightful Madge Hardcastle in The Best Exotic Marigold Hotel alongside Judi Dench, Bill Nighy, Maggie Smith, and Penelope Wilton, a role she reprised in the sequel, The Second Best Exotic Marigold Hotel.
Not Quite Nice is her second book; the first is her memoir entitled, The Happy Hoofer. She splits her time between the Isle of Wight and Nice.