Reading Readit: Mrs Palfrey at the Claremont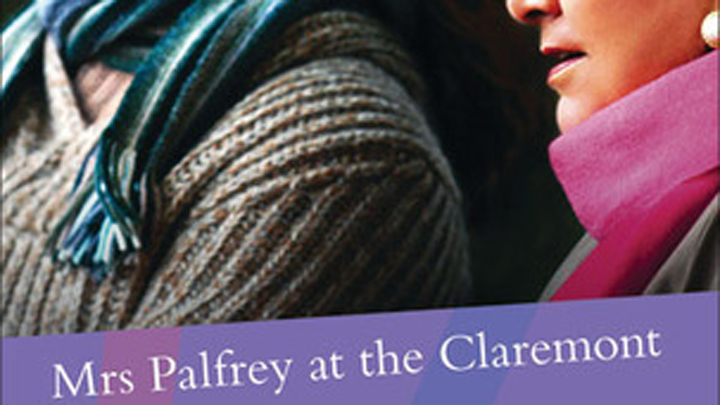 Mrs Palfrey at the Claremont by Elizabeth Taylor
Available for $12.50 via Booktopia
As Mrs Palfrey travels down Cromwell Road, she gives herself a "good talking to"; she is that kind of woman.
Ad. Article continues below.
Just because the taxi driver does not know the hotel she wants, there is no reason to believe it is any less than she is expecting. Widow of a former colonial administrator, Mrs Palfrey is moving into a hotel in London, the Claremont. Although the Claremont is not a home for the aged or ageing, it has five permanent residents, too old to live on their own, but not yet ready for a nursing home. 
Mrs Palfrey is "a tall woman with big bones and a noble face, dark eyebrows and a neatly folded jowl. She would have made a distinguished-looking man and, sometimes, wearing evening dress, looked like some famous general in drag".
She is also proudly English and this is very important to her: "When she was young, it had seemed that nearly all the world was pink on her school atlas – 'ours', in fact. Nearly all ours! she had thought". She is also a woman of character and class who doesn't tolerate fools gladly.
The life of the Claremont's residents revolves around daily minutiae: what is on the menu for lunch and dinner, knitting, the crossword, trips to the library. Hopefully, they look for visits from family to break the monotony of their days. Sadly, when these visits occur they are of the obligatory kind, all about the visitor feeling good about themselves. When choosing to move to London, rather than one of the seaside towns, Mrs Palfrey hopes to regularly see her grandson, Desmond, but many calls, and even notes sent to him, remain unanswered.
One of the ways Mrs Palfrey overcomes the monotony is to stretch out her daily walks and errands to fill the time. Returning from a visit to the library she slips in the street, landing very heavily. A young man Ludovic 'Ludo' Myers comes to her rescue and so begins an unusual and lovely friendship. As her grandson seems disinterested in visiting, Mrs Palfrey indulges in a little deception and introduces Ludo at the Claremont as Desmond.
Ad. Article continues below.
Thank you, Pamela for recommending this novel; I thoroughly endorse your opinion. I was not surprised to learn it was shortlisted for the Booker Prize in 1971, the writing is excellent. Mrs Palfrey at the Claremont is character driven; even quite minor characters are given life by her pen. The description of Elizabeth, Mrs Palfrey's daughter, says so much in so few words: "My daughter no longer needs me – indeed, her dread is that it might one-day be the other way about".
Author Elizabeth Taylor takes the fraught and challenging subject of ag´ing, adds humour and in inimitable English style, produces defined personalities and distinct voices for her characters. Her descriptions of the scenery from the plant life, to the sky, to the cleanliness of a room are concise with an economy of words. An example of these descriptive abilities is the Ladies Night at the Masonic Lodge, a beautifully observed scene.
I thoroughly recommend Mrs Palfrey at the Claremont; despite being written over 40 years ago, it remains relevant today.
Available for $12.50 via Booktopia
Ad. Article continues below.
About the Author

Born in Reading, Berkshire in 1912, Elizabeth was educated at The Abbey School, Reading and then worked as a governess, tutor, and librarian. She married John Taylor, owner of a confectionery company, in 1936. They lived in Penn, Buckinghamshire for almost all their married life.
Taylor's first novel, At Mrs. Lippincote's, was published in 1945 and was followed by 11 more. Her short stories were published in magazines and collected in five volumes. She also wrote a children's book.
Taylor's work is mainly concerned with the nuances of everyday life and situations, which she writes about with dexterity. Her shrewd but affectionate portrayals of middle-class and upper middle-class English life won her an audience of discriminating readers, as well as loyal friends in the world of letters.
Elizabeth Taylor died of cancer in Penn, Buckinghamshire, at the age of 63. There has een a resurgence of interest in Elizabeth Taylor's books particularly since Mrs. Palfrey at the Claremont, directed by Dan Ireland, was released in 2005 with British actress Joan Plowright in the title role.