Reading Readit: Mr Miracle and other good reads for Christmas!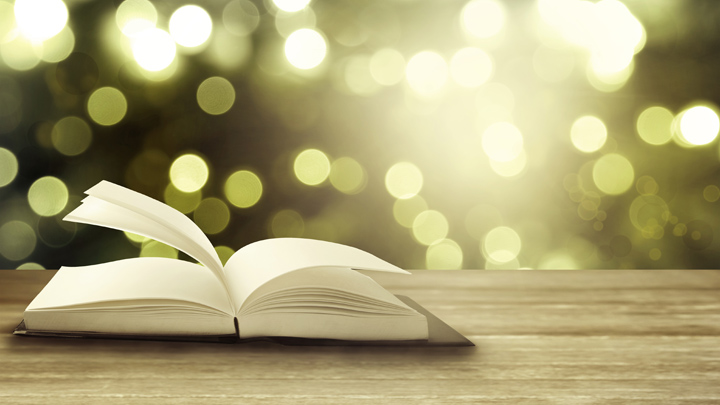 You might be surprised that my weekly column, Reading Readit, represents less than one-third of the books I read. In an average week, I read between two and four books completely, together with others I open and do not finish! The number often depends on how much real life interferes with my life "inside a book".
There was a time when I thought not finishing a book was a major crime. But the older I get the more I realise the truth of the saying "Life is too short to read bad books". Mind you, I acknowledge that my "bad" book may well be your "good" book.
So here is a brief synopsis of, and my opinion on, other books which crossed my path this year, which may give you some ideas for your holiday reading.
Ad. Article continues below.
Available for $11.80 via Booktopia
Synopsis: "Harry Mills is a guardian angel on a mission: help Addie Folsom to get her life back on track – and help her find love. Creating a happy ending for Addie and her neighbour Erich doesn't seem like much of a challenge. But soon after arriving in the town of Tacoma, Harry realises he might need some guidance".
Me: What a delightful read this is; Christmas themed and, as I have come to expect from Debbie Macomber, full of likeable people and angels. Poor angel Harry is having difficulty with being human and these difficulties add a delicious humour to the story. It is an easy light read, just right for the coming festive season. Thank you to Random House UK, Cornerstone for my ARC.
Emma: A Modern Retelling by Alexander McCall Smith
Ad. Article continues below.
Available for $20.95 via Booktopia
Synopsis: "… Prepare to meet a young woman who thinks she knows everything. Fresh from university, Emma Woodhouse triumphantly arrives home in Norfolk ready to embark on adult life with a splash. Not only has her sister, Isabella, been whisked away on a motorcycle up to London, but her astute governess, Miss Taylor is at a loose end, abandoned in the giant family pile, Hartfield, alongside Emma's anxiety-ridden father. Someone is needed to rule the roost and young Emma is more than happy to oblige. … You don't have to be in London to go to parties, find amusement or make trouble. Not if you're Emma, the very big fish in the rather small pond. … Emma is the busybody we all know and love, and a true modern delight".
Me: I don't believe I'm writing this – I thoroughly enjoyed a spin-off of a Jane Austen novel!
Although brought into present times, Alexander McCall Smith has retained the feel of the original and re-imagined how the same story would play out on a modern stage. I started with a free preview on my Kobo, thinking I would dislike this Austen Project novel as much as I disliked the Sense and Sensibility by Joanna Trollope, but au contraire! I quickly bought the book and thoroughly enjoyed some delightful laughs over Mr Woodhouse worrying about everything, seeing the world through dark grey clouds.
I'm not a fan of Emma as portrayed by Jane Austen; I find her annoying. In this new version, she is still annoying, possibly the reason this adaptation works for me. Alexander McCall Smith has changed the setting, but not the essence of the characters and the story we love, or find annoying.
Ad. Article continues below.
Where There's Smoke by Jodi Picoult
Available for free via Amazon (Kindle only)
Synopsis: "Serenity Jones has it all – a chateau in France, Louboutin shoes, invitations to A-list parties and a wildly successful talk-show with a three year waiting list of people dying to come on. Which doesn't include those who are already dead. Because Serenity also has a gift. She can see and hear people who have died, and this talent has taken her from living on Campbell's soup to being the psychic to the stars. And even though she's got a pyromaniac poltergeist following her around, and a Senator with a missing child, Serenity's got her sights set on an Emmy. Be careful what you wish for…"
Me: I thoroughly enjoyed Leaving Time by Jodi Picoult that I reviewed a few weeks ago. One of the characters in Leaving Time is the delightful psychic, Serenity Jones. I promised I'd read more books by the author and this is my modest start – a prequel which tells us more about how Serenity went from being "rooster" to "feather duster" in one easy step. Again, Ms Picoult's innate style shows through and although this short story/novella doesn't take a huge investment of time, it is time well spent. Please note this book is only available for eReader.
Ad. Article continues below.
Have any of you read any of these books? If so, please share I love to hear what other people are reading and enjoying, even if it adds length to my every expanding "To Read" list.
——————————————————————————–
At Starts at 60, we're growing a bigger Book Club in 2015. Sign up for it now…