Reading Readit: Miss Hazel and the Rosa Parks League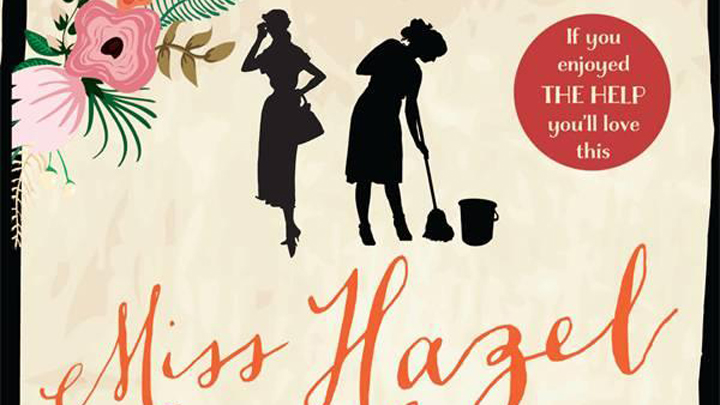 Reading Readit
Miss Hazel and the Rosa Parks League by Jonathan Odell
Available for $27.75 via Booktopia
As an Australian, it is difficult to totally relate to America's South and the Jim Crow laws. Thankfully we have never experienced slavery, and the aftermath of a civil war. We rely on the books we read to educate us, but there is a fear that we can never completely understand what we read.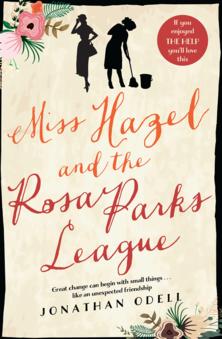 Ad. Article continues below.
Jonathan Odell, author of Miss Hazel and the Rosa Parks League, is American and yet he wrote Growing up in Mississippi during Jim Crow and the Civil Rights Era. "I, like most privileged white kids my age, was contentedly ignorant of the horrors my state and my people had deliberately inflicted on African Americans. It was only when I moved up North to Minnesota as an adult that I became aware of another version of history in which all Southern whites were vicious racists and all blacks were innocent victims who needed saving. Needless to say, neither version of the story was the whole truth, and I spent ten years returning to Mississippi interviewing African Americans who had lived at the same time as me, in the same state, but in a different world".
Odell brings together the world he knew and the one he later came to know. He effectively tells a story which helps build our understanding of Mississippi in the 1950s. This novel is actually a retelling of the author's 2004 novel, The View from Delphi. It tells the stories of two women, Miss Hazel, white and wealthy and Vida, African American and poor. In fact in their young lives, their situations are reversed, Vida is adored by her preacher father, the spokesman for his community, who dresses her in white at all times. Hazel, on the other hand, is poor white and considered by her family to be the ugly daughter.
We meet Vida when she is fleeing with her baby Nate through the cotton fields pursued by a white man determined to kill her and her baby, his son. Shots ring out; Vida and Nate fall into the dirt. The same night her father's church is burned to the ground.
Ad. Article continues below.
Hazel decides she will not be ugly for life and sets about teaching herself how to do her makeup to the best advantage, straighten her shoulders, learn from observation and from reading magazines. Working at the drug store, she meets and marries the upwardly mobile Floyd and they move to Delphi, Mississippi.
Try as she might, Hazel cannot fit into her new surroundings. Following the death of her son Davie, she crashes her car into a Christmas scene whilst drunk and is sedated and bedridden. Floyd hires Vida to ensure Hazel takes her medication, look after the house and their son, Johnny. What no-one anticipates, least of all Hazel and Vida, is their mutual loathing will turn into friendship.
From Hazel, to Vida, to the former the white Senator and his sister Pearl, to his son-in-law, the racist Sheriff, Billy Dean Brister, to Levi Snow the preacher now gardener, to the coloured maids who work for their families, each character is beautifully drawn. None is surplus to needs; their voices are clear and distinct. No-one, irrespective of colour, is painted wholly good or bad.
Odell draws a picture of the town of Delphi, and its inhabitants, which is both simple and complex. He writes with honesty, including real people from the time, such as Mrs Rosa Parks to give his fiction authenticity. Further, he based Miss Hazel on his mother and Vida "represented Velner, a black lady my parents hired to take care of me and my brothers …"
Thanks to NetGalley and Random House Australia for my ARC of this stimulating, challenging, entertaining novel. I also recommend you to the author's website which contains fascinating history of the times and the story behind the book, http://www.jonathanodell.net.
Ad. Article continues below.
Available for $27.75 via Booktopia
About the Author

Ad. Article continues below.
Jonathan Odell is the author of the acclaimed novel The Healing, which explores the subversive role that story plays in the healing of an oppressed people. His first novel, The View from Delphi, published in 2004, deals with the struggle for equality in pre-civil rights Mississippi, his home state. He has recently revised his first novel and it is republished as Miss Hazel and the Rosa Parks League.
Born in Mississippi, Odell grew up in the Jim Crow South and became involved in the civil rights movement in college. He holds a master's degree in counselling psychology and has been active in human resource development for over 30 years.
Ad. Article continues below.
In 2003, along with Minneapolis civil rights leader and city councilperson Don Samuels, Odell founded the Institute for Authentic Dialogue to spark conversations across race. He appeared before thousands of business executives, clergy, community and government leaders, and educators, teaching the skills for authentic dialogue through sharing his own race story.
Last year Odell was given the opportunity to design and implement Heart Jumps!, a literary intervention for elementary and middle school children that uses story creation as a way to increase a child's love for reading and writing, self-esteem, and classroom safety.
With his husband, award-winning artist Jim Kuether, Odell is completing an illustrated children's book, Just Call Me A Dinosaur.
Will you read this novel to give you a better understanding of the Civil Rights Era? Share with us below.