Reading Readit: Meet Maggie Smith aka Miss Jean Brodie, Professor McGonagall, Dowager Countess of Granthan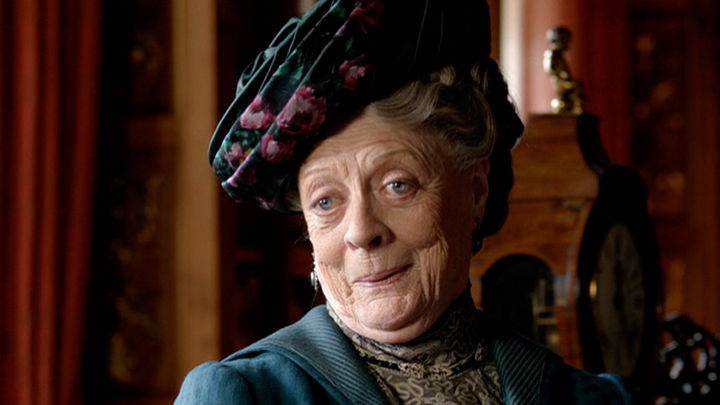 "It's true I don't tolerate fools, but then they don't tolerate me, so I am spiky. Maybe that's why I'm quite good at playing spiky elderly ladies." Maggie Smith
When someone says Maggie Smith, what do you think?
The oh-so-grande Violet Crawley, Dowager Countess of Grantham, in Downton Abbey?
Miss Jean Brodie whose "pupils are the crème de la crème"?
Mother Superior in Sister Act?
Desdemona opposite Sir Laurence Olivier's Othello, both on stage and film, or
Professor Minerva McGonagall in the Harry Potter series?
Whilst I may think of roles in which Maggie Smith was herself, the absolute "crème de la crème", her name for me conjures excellence in acting; she possesses the ability to look as if her words are coming straight from the character with never a script writer in sight.
She plays drama or comedy with the same panache. So committed is she to her craft that she still regularly attends acting classes. Considering her over 60 years' experience, this is a sign of the type of person she is, constantly learning, refreshing what she learns and as you read in the biography, someone who rehearses before every performance, trying to find the freshness in the character.
Ad. Article continues below.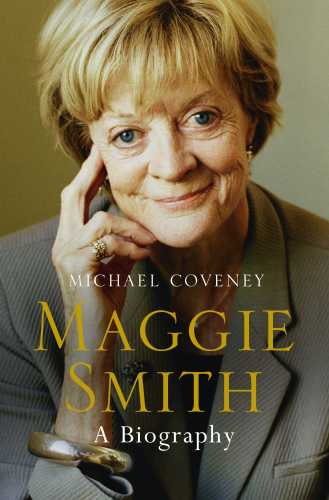 When I told a friend I was reading Maggie Smith, a Biography, by Michael Coveney, she asked "What do you think is her best ever role?" I'm sorry, but that question is like asking someone to name their favourite child! I have the greatest respect for her talent and only wish I'd seen her on stage.
I love her as The Duchess, as Professor McGonagall, in all the films she made with Judi Dench and I can't wait to see her in The Lady in the Van, a film adaptation by Alan Bennett of his memoir and highly acclaimed stage play – roll on January 2016!  Uniquely, this is a role she created in 1999 on stage; I say uniquely because movies have a bad habit of recasting the creators of roles often with lesser, but prettier, talent.
But who is Maggie Smith?
Margaret Natalie Smith was born on 28 December 1934 in Ilford Essex. When she was 4 years old, her family moved to Oxford, where her father worked as a pathologist at Oxford University. After high school she attended the Oxford Playhouse School between 1951 and 1953. She made her professional stage début in 1952, playing Viola in an Oxford University Dramatics Society production of Shakespeare's Twelfth Night. In her career, she has won numerous awards for her work including two Oscars, 4 BAFTAS, A Variety Club award and a Tony Award. She has been married twice and has two sons. Margaret became Dame Maggie Smith when she was made a Dame Commander of the Order of the British Empire in 1990.
And as far as Maggie Smith is concerned, unless it is about her career, that is all you need to know – she is notoriously protective of her private life. In her own words: "One went to school, one wanted to act, one started to act and one's still acting." So it has taken a good deal of investigating for Michael Coveney to produce this excellent insight into the life and works of Maggie Smith. He interviewed her on many occasions, had access to her private papers and spoke to those who worked with her.
Ad. Article continues below.
When you next watch a Harry Potter movie, with or without your grandchildren, bear this in mind. In 2008 Maggie was diagnosed with breast cancer and underwent intensive treatment including chemotherapy sessions, but nonetheless, continued to film Harry Potter and the Half Blood Prince. What a women "I dips me lid to ya"!
As you might expect there are many songs of praise in this biography from stars of film, stage and television which speak so highly of the woman, her persona and her talent. Many references include Dame Judy Dench who as you realise has starred alongside Dame Maggie in so many movies including A Room with a View, Tea with Mussolini, Ladies in Lavender (where Maggie nicknamed them the Lavender Bags) and most recently The Best (and Second Best) Exotic Marigold Hotel.
With all the praise heaped upon her, one of my favourite quotes in the book comes from Denholm Elliott who co-starred in A Room with a View: "You may not earn much money, and the lunches aren't exactly the greatest, but it is Forster, it is Maggie Smith and Judi Dench and it is Florence. It's good upmarket stuff which I like to be associated with …". Can you believe this movie was made with a budget of only $2.4 million, and was shot in only 8 weeks? Another of her recent movies, Quartet, cost even less money.
I encourage you to read Maggie Smith, a Biography it is "good upmarket stuff".
About the Author
Ad. Article continues below.
Michael Coveney is one of the UK's most respected writers on theatre. Formerly staff critic for the Financial Times, the Observer and the Daily Mail, he has since 2006 been the chief critic for the leading West End website WhatsOnStage.com.
He has unprecedented access to Dame Maggie Smith's personal archives and curated the recent BFI season of her film and television work. His previous books include The Citz, The Aisle is Full of Noises, The Andrew Lloyd Webber Story, The World According to Mike Leigh, Knight Errant: Memoirs of a Vagabond Actor (with Robert Stephens) and Ken Campbell: The Great Caper.
Maggie Smith, a Biography, by Michael Coveney, is published by Hachette Australia.  Click here to purchase from Dymocks.