Reading Readit: Margaret and Gough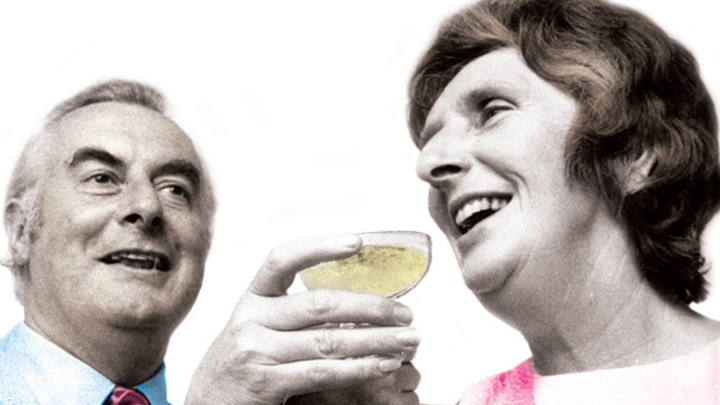 Margaret and Gough by Susan Mitchell
Published by Hachette Australia, Released 28 October 2014
Available for $26.50 via Booktopia
Ad. Article continues below.
At the Sydney Opera House, my mother and I were waiting for the curtain to rise when an usher came up and asked to see our tickets. He asked if we would come with him and when we were outside, with many apologies, he advised our seats were double booked!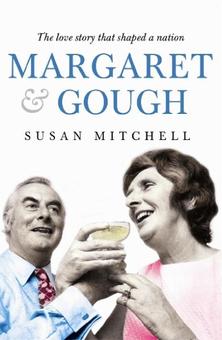 I pointed out that they were a gift and wondered how this could have happened, particularly as the person who gave me the tickets was a prominent member of the Opera House Trust. I also questioned why we should come back on another night, why not ask the other people to rebook? Even more embarrassed, the poor usher advised the "other people" were the Prime Minister's party. As we moved out, Margaret and Gough Whitlam and their party moved in.
When offered an ARC of Margaret and Gough by Susan Mitchell I said, "Yes please"! Some time ago, I read Susan's biography of Margaret Whitlam and was fascinated at all Mrs Whitlam had achieved in her life. Susan says in her notes, that when the biography was finished, she had a wealth of material still on hand, particularly in relation to Margaret's life with Gough.
Ironically as I was reading Margaret and Gough, Mr Whitlam died, finally reunited with his beloved wife of nearly 70 years, who died in 2012. The speakers at the memorial service for Mr Whitlam told some of the stories which are found in this biography.
If the name Whitlam were not appended to Margaret and Gough, you might believe that Mitchell's biography was a true romance. It is a love story, played out partially on a political stage, where one of the protagonists calls the other "a silly old goat". Theirs was a marriage based on love, respect and equality where each expressed their different viewpoints.
Ad. Article continues below.
The media release says it best, "Gough had no small talk, Margaret had the gift of easy conversation. He was often ill-at-ease in company and preferred his books. She was warm, inclusive and jollied him along. He had a vicious tongue and a quick temper. She always tried to see the best in people. He knew everything about the ideology, history and heroes of the labour movement. She trusted her instincts. They saw each other as equals and never hesitated to express their different viewpoints. He may have passed the laws that changed the nation, but she made it possible".
Whether you loved or loathed Margaret and Gough Whitlam, they were not easily ignored and Susan Mitchell paints a portrait of two people totally at ease with each other; two people who relied on the other's strengths to bolster their own strengths; two individuals who completed each other. Margaret Dovey and Gough Whitlam didn't need each other to shine, but together they became diamond bright.
Susan Mitchell had unlimited access to Margaret Whitlam's diaries, trip diaries, journals and letters, excerpts of which are reproduced in this book. These written accounts added to hundreds of hours interviewing family, friends, colleagues, sharing private and social time with the Whitlams, produced an up close and personal biography of a truly unforgettable couple.
With appreciation to Hachette Australia for my ARC, I thoroughly recommend Margaret and Gough to anyone whatever their political persuasion; there is much to enjoy and much to learn within its pages.
Available for $26.50 via Booktopia
Ad. Article continues below.
About the Author
Susan Mitchell is a writer, broadcaster, television presenter, columnist and public speaker. She is the author of 14 best-selling books that celebrate the lives of Australian women in politics, sport, business, the arts and many other aspects of Australian life, together with the lives of ten American writers whose books have changed the world.
Her fourteen books include Tall Poppies, The Matriarchs, Margaret Whitlam, Icons, Saints and Divas and Stand By Your Man.
Ad. Article continues below.
We have 5 copies of Margaret and Gough to give away. To win a copy, simply tell us in 25 words or less why you admire Margaret and Gough Whitlam. 
Join the Starts at 60 Bookclub – Sign up below.