Reading Readit - Maeve Binchy loved to chronicle changing Ireland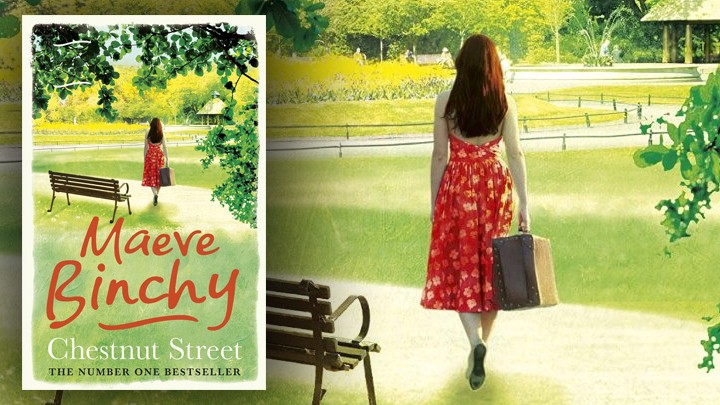 The first time I read a novel by Maeve Binchy, I was fortunate to stumble across a boxed set of six novels and I read them from 1 – 6 without an interval. For me, Maeve Binchy was an author you could rely on for a good read; a book about ordinary people going about their lives, warts and all.
When she died in 2012, I wondered where those books had come to rest because I remember loaning them to "someone", their name long forgotten. But I'm sure they were passed around and gave pleasure to other readers.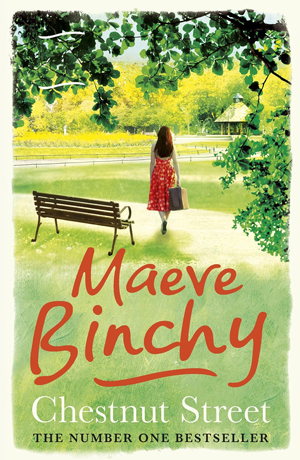 I thought we had said goodbye to this delightful lady and author in 2012, but Maeve was one step ahead of us.  Known for her short fiction as well as her novels, I found the collection of short stories she had been putting together for many years. What a treat here is vintage Binchy centered around the address of Chestnut Street.
Maeve's husband, Gordon Snell, writes:
The places Maeve created in her novels and stories – Knockglen, Castlebay, Mountfern, and so many others – became just as real for her readers as those of the real Ireland. In fact, the Irish Tourist Board often had to explain to visitors that they couldn't actually get on a bus or train to go and see them.
Ad. Article continues below.
Chestnut Street, too, is fictional, but the Dublin portrayed there is very real: a city changing over the years in ways that come vividly to life in these stories of its residents and their families.
Maeve wrote the stories over several decades, reflecting the city and people of the moment – always with the idea of one day making them into a collection with Chestnut Street as its centre. I am very pleased with the way her editors have now gathered them together as she intended, to make this delightful new Maeve Binchy book Chestnut Street.
Maeve Binchy understands the genre "short story". She knows they need to be complete. She learned the same rules we learned at school – a book, a novel or an essay need to have a beginning a middle and an end. Her stories have this, but they also exhibit the charm of the Irish storyteller.
The stories have a voice; you easily see and hear someone telling you the latest news, leaning over the back fence, sitting in your lounge room sharing a cup of tea, or a drink at the pub. For all this, they have elements of both simplicity and complexity.
For example, there is one story called Taxi men are Invisible. On the surface this is about Kevin and Phyllis; he is a taxi driver who would love to join the lads when Ireland plays in the World Cup, but as sole carer for wife Phyllis, cannot leave her for any length of time. As a taxi driver, however, he uses this time to make a little extra money whilst the other drivers are away. In the wider context of Ireland however, the story is also about the Divorce referendum in Ireland and how it affects a few of his customers. A truly delightful story!
Ad. Article continues below.
Another story which touched me was about Maureen who, against her mother's wishes, married the wrong man who left her and their child. Maureen never felt able to go home to Chestnut Street. When she finally returns, her mother acts as if she had only just left the house and thanks Maureen for walking out as she did because it made her a softer more forgiving person. She admits: "I was too sharp with you ….    When you left without a backward glance I thought, I'll lose then all that way unless I soften a little. So I did. I didn't give out about Kathleen's fellow drinking, or about Dermot not going to Mass any more. I didn't say a word about Geraldine's "friend" who she goes to dancing class with. After you left me I learned my lesson. That's why they come to me on a Sunday".
There are over 30 stories in this collection and I can't think of one I don't like; such good storytelling deserves a home on any bookshelf. When Maeve Binchy died in 2012, we lost a wonderful storyteller, but she left so much behind, another 40 story volume was released in September 2015.
Click here to purchase from Dymocks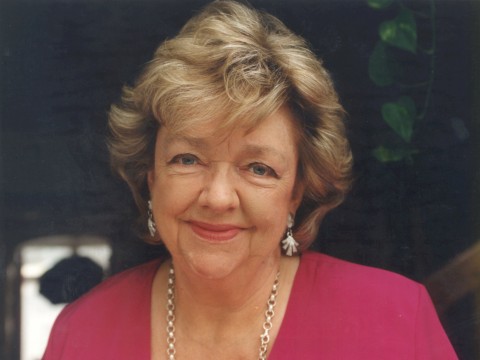 About the Author
Ad. Article continues below.
Maeve Binchy was born on 28 May 1940 in Dalkey, County Dublin, Ireland, the eldest child of four. Her parents were very positive and provided her with a happy childhood. Although she described herself as an overweight child, her parents' attitude gave her the confidence to accept herself for who she was.
She studied at University College Dublin and was a teacher for a while. She also loved traveling, and this was how she found her niche as a writer. She liked going to different places, such as a Kibbutz in Israel, and she worked in a camp in the United States. While she was away, she sent letters home to her parents. They were so impressed with these chatty letters from all over the world that they decided to send them to a newspaper. After these letters were published, Maeve left teaching and became a journalist.
Maeve married Gordon Snell, writer and editor of children's books. She passed away on 30 July 2012, at the age of 72.