Reading Readit: Hello from the Gillespies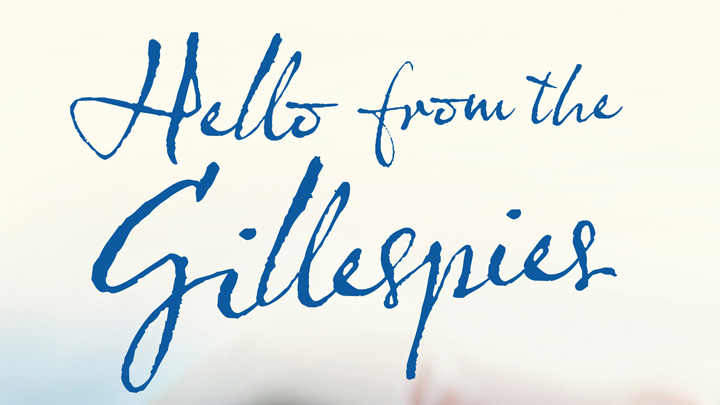 Hello from the Gillespies by Monica McInerney
Available for $23.95 via Booktopia
Do you ever receive those Christmas letters that give you a retrospective of the sender's year? Have you ever wondered at their veracity? Not many of us have the intestinal fortitude to say, "Well with only a few weeks until this year ends, I am here to say it is our annus horribilis". We may want to say just that; instead we place a positive spin on the year.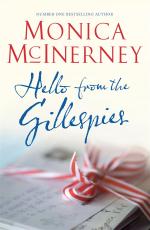 Ad. Article continues below.
Angela Gillespie sits down to write her Hello from the Gillespies Christmas letter, continuing a tradition she started as a new bride over 30 years ago, in fact this is letter number 33.
Angela was visiting Sydney from England when a friend asked her to do a shift in the bar of a local pub. As fate would have it, Nick Gillespie, a country boy from South Australia, just happens to get lost on his way to a big football game and calls into the pub for directions. In the best traditions of storytelling, Angela never goes back to England; instead, she marries Nick and moves to his family's sheep station, Errigal.
Less than 12 months after the wedding, along came twin daughters Genevieve and Victoria, followed three years later by Rosalind (Lindy). Eleven years later, there is a surprise package in the form of Ignatius (Ig). In her heart, Angela considers her Christmas letters a family history, always upbeat and positive.
As she taps away on letter 33, the truth pours out of Angela and she tells her readers exactly what she thinks about her husband, his Aunt, her son and her three daughters, not in the most complimentary terms! The only person to come through unscathed is Angela's best friend Joan. Additionally, she tells the truth about their finances; following years of drought all their prize stock was sold until the only way to pay out their debt was "selling out" to a mining company. She even introduces her friends to her fantasy family! Of course she does not intend to send it, but just as she is about to delete, her son has an accident and she rushes him to hospital.
Knowing Angela's pride in her annual letter, Nick decides to be helpful and, without reading it, hits the send button, consigning her words into the World Wide Web! You can just imagine what happens next  … and partly you would be right!
Ad. Article continues below.
However, that would be too simple and in the major twist of this book, the perspective changes for the whole family, even Aunt Celia.
There are so many characters in this book that you could become quite lost in the maze of people and their stories, but this novel is by Monica McInerney, an author with a wonderful ability to create living characters. There is not one character in the book I couldn't see in my 'mind's eye'. Her love of both Australia and Ireland also shows through clearly, as she writes about the scenery and the people of both countries with equal affection.
Recently on an "I don't need sleep" night, I was thrilled to see one of my favourite authors in a travel piece about Ireland. It was such a pleasure to see and hear the author of The Alphabet Sisters "in the flesh" so to speak. Serendipity time again, I had just started reading Hello from the Gillespies.
This novel was recently released in Australia and I would like to thank Penguin Books, via NetGalley for my ARC. I recommend it to people who love Monica McInerney's work, and to those who are yet to become fans.
Available for $23.95 via Booktopia
Ad. Article continues below.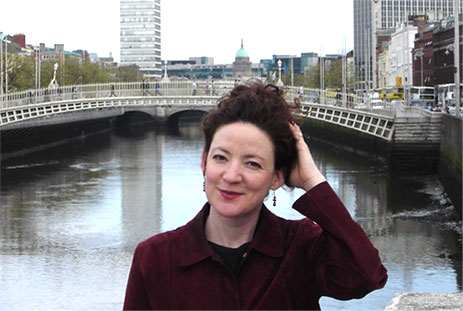 Biography
Ad. Article continues below.
Monica McInerney is the Australian-born Dublin-based author of the best-selling novels including The House of Memories, Lola's Secret, The Alphabet Sisters, Spin the Bottle; the novella Odd One Out and a short story collection All Together Now, published internationally and in translation. Her articles and short stories have appeared in newspapers, magazines and anthologies in Australia, the UK and Ireland.
In 2006, Monica was the main ambassador for the Australian Government's Books Alive national reading campaign, for which she wrote a limited edition novella called Odd One Out.
Monica, 49, grew up in a family of seven children in the Clare Valley wine region of South Australia, where her father was the railway stationmaster and her mother worked in the local library. Since then Monica has lived all around Australia (in Adelaide, Sydney, Melbourne and Hobart) in Ireland (in County Meath and Dublin) and in London, and has also travelled widely.
For more than 20 years, she and her Irish husband have been moving back and forth between Australia and Ireland. They currently live in Dublin.