Reading Readit: Family Matters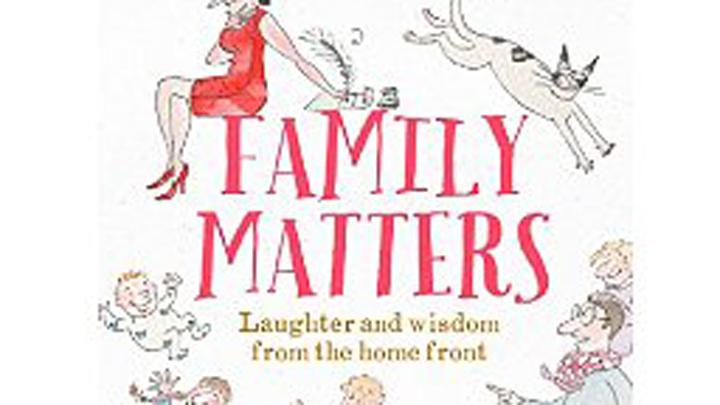 Family Matters by Pat McDermott
Published by Allen and Unwin, released on 22 October 2014
Available for $23.95 via Booktopia
Ad. Article continues below.
Reading Readit column number 3 (20 months ago) featured the book Forever Erma, a collection of the wry humour of Erma Bombeck.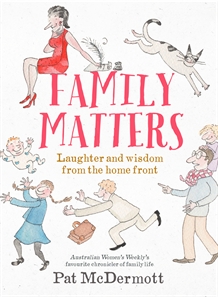 At the time, I commented "Although American based, Erma's humour reminds me of the wonderful Pat McDermott, an Australian Women's Weekly columnist for nearly 30 years. Both writers' stories travel very well; when it's all said and done, families are families whatever nationality".
You can therefore imagine my delight when Allen and Unwin published an anthology of Pat's writing Family Matters. What an enjoyable time I spent delving into Pat's thoughts on everything from being the mother of five, toilet training, training bras, weddings and of course badly behaved pets.
No collection of Pat's columns for The Australian Women's Weekly would be complete without the long-suffering Dennis, otherwise known as MOTH (Man Of The House). We are further privileged to be given a copy of the cake that has won a thousand challenges, the Boiled Chocolate Cake, as devised by Pat's mother-in-law. If you enjoy the little caricatures in The Australian Women's Weekly, you will be pleased to know that Victoria Roberts has added her line drawings to the book.
I must share some of Pat's wisdom:
Ad. Article continues below.
"Children between the ages of twelve and 25 find parents embarrassing 95 per cent of the time. Any younger and they're so uncritical they think you look good in swimmers. Any older and they drop in just long enough to leave their laundry and borrow $50. If you want to embarrass your kids, you have to strike when they're teenagers".

"Bucket lists, those collections of places to go, people to see and things to do before you 'kick the bucket', they are very popular. ….Personally, I'd find a list of things I should NOT waste my time on much more helpful. Why does nobody write articles along these lines?
Ten top places in Europe to be avoided at all costs.
The 'Don't Go' collection of 60 tedious walks through 'boring as' countryside.
The world's worst castles, cathedrals, museums and art galleries.
2000 totally forgettable books you don't have to read.
Base jumping in Tibet for those who want to get to the bottom fast, really fast"
These days Pat continues to write her column even though the Gang of Five have all left home, returned and left again. She does however have two new stars in her firmament, Sweet Pea (Audrey) and Captain Smiley (Eleanor), her granddaughters.
If you are looking for the perfect Christmas read, or a gift, I highly recommend Family Matters, "… the perfect book for every imperfect family – a treasure trove of wisdom, love and laughter from one of Australia's most adored chroniclers of family life".
Thank you Allen and Unwin for providing my ARC.
Ad. Article continues below.
Available for $23.95 via Booktopia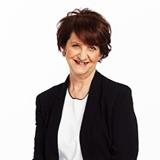 About the author
Hi everyone,
Ad. Article continues below.
I write a column called 'Family Matters' for the Australian Women's Weekly. I've been a journalist and writer all my life, first in Canada, then the UK and for many years now in Australia.
I have one husband, five kids, three children-in-law, two granddaughters and someone else's cat.
While I don't have a partridge in a pear tree I do have a deadline so it's coffee and jelly snakes till dawn. I hope we meet here often to talk magazines, families and more.
Ad. Article continues below.
Did you read Pat's columns in The Australian Women's Weekly? Will you read this book? Tell us below.
Join the Starts at 60 Bookclub – Sign up below.