Reading Readit: Elizabeth is Missing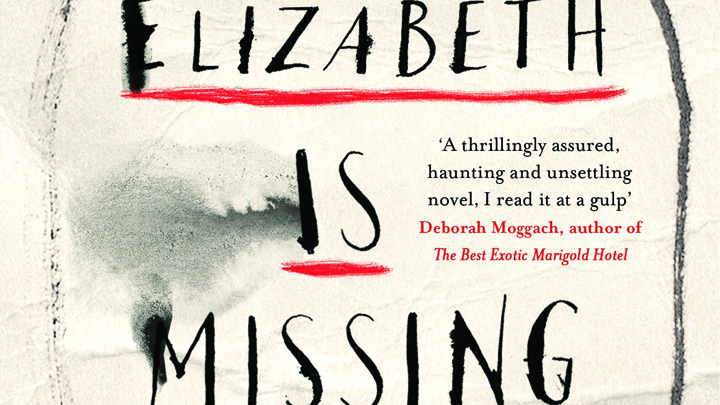 Elizabeth is Missing by Emma Healey
Released by Penguin Books Australia on 2 January 2014.
Available for $16.75 via Booktopia
Ad. Article continues below.
Maud Horsham writes notes – where she lives; the days of the week; not to eat any more toast; instructions not to leave the house; notes telling her not to go to the shops and these notes live a life of their own in her pockets. Mostly they don't mean much to her, there are no dates and she can't remember why she can't eat toast if that's what she wants. 
Not that Maud is left to her own devices. There are people who come to visit her like the carer who tells her every story about old people being bashed and robbed – cautionary tales, apparently. Two other women visit frequently; one says she is Helen, her daughter, but Maud thinks she looks too old to be Helen. The one who looks the right age to be Helen says she is granddaughter Kate.
Maud's cupboards are full of tinned peaches, or they would be if someone didn't keep stealing them; she doesn't know if Helen is the thief, but she does know Helen gets angry with her for buying them. Helen gets annoyed with Maud for many things these days.
But why? Is it unreasonable for an 82-year-old to ask her daughter, a professional gardener, to point out a good spot to plant marrows? Maud wouldn't have to keep asking if Helen would stop huffing and sighing and just answer her question. Granddaughter Kate is more understanding; she doesn't mind telling Maud her name, or reminding her where they live.
Maud knows some things get mixed up in her mind, but she is not confused when she tells everyone "Elizabeth is missing". Elizabeth Markham and Maud became friends when they volunteered at Oxfam; now Elizabeth is not at home and her "possibly" valuable collection of "possible" majolica ware is no longer on display in the sitting room.
Ad. Article continues below.
Maud knows about losing a loved one – seventy years earlier her beautiful sister Sukey went missing and Maud's parents went to their grave never knowing what happened to her. The sorrow of that loss has stayed with Maud and finding Elizabeth consumes her thoughts. Why will no one listen to her? Even the police treat her like an infant, showing her no respect.
Maud is the book's narrator and at the beginning, her mind is quite clear; she is totally articulate in her internal world. Some things she says aloud may not make sense to other people; there is a slip twixt mind and mouth. As the novel progresses, however, Maud's dementia is more pronounced and a story she starts in one era is completed in another. The stories of Sukey and Elizabeth are intertwined and simple events take on a sinister aspect as they borrow from, and lend to, the past. The line between the two disappearances is blurred.
This is a beautifully crafted first novel by Emma Healey. I find it hard to believe she is only 29 as she exhibits an understanding of ageing, not wholly explained by the fact that, "My grandmother was showing signs of dementia, and she said suddenly that a friend was missing". There is maturity to the writing and the author produced a mystery/suspense story, full of wry humour. She displays an empathetic knowledge of ageing and relationships.
Sometimes in mystery/suspense novels, the resolution makes no sense; it appears to happen just when the author reaches the page number where "all will become clear". There is none of that feeling in Elizabeth is Missing, the story leads to a logical, justifiable solution.
Thank you to Penguin Books Australia for my ARC; I can't recommend Elizabeth is Missing highly enough – it is such a good book.
Ad. Article continues below.
About the author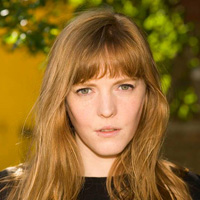 Emma Healey grew up in London where she completed her first degree in bookbinding (learning how to put books together but not how to write them). She graduated from the MA in Creative Writing: Prose at UEA in 2011
She worked in a bookshop and then for art galleries in London's Pall Mall area. It was during those three years spent working for galleries that she began to write in her spare time – lunchtimes, evenings and weekends. She had always been a big reader.
Ad. Article continues below.
Elizabeth is Missing is her first novel.
(There is a comprehensive interview about Emma by Sarah Hampson, published in the "The Globe and Mail" read the full article at this link.)
Available for $16.75 via Booktopia
STOP PRESS
Just read the exciting news
Ad. Article continues below.
"Costa Book Awards: Elizabeth is Missing by Emma Healey wins coveted first novel award".
The judges called it a "very special book" adding it "grabbed us from the very first page. Not only is it gripping, but it shows incredible flair and unusual skill".
I totally agree with the judges and wish Emma every success when she competes against the winner of the other Costa Award categories for the book of the year.
Karen x
Will you read this novel? Tell us below.