Reading Readit: Double Treat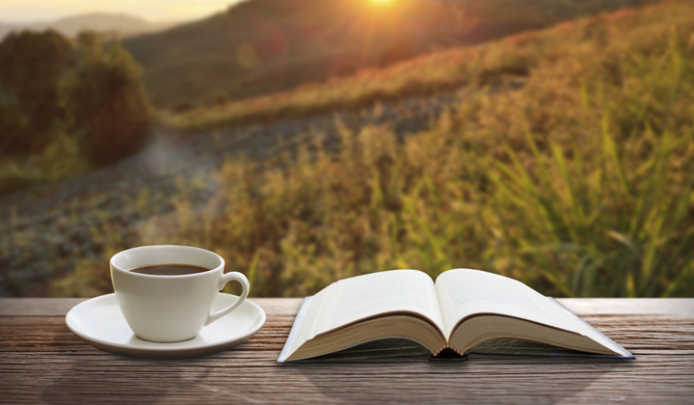 Reading Readit – Double Treat
Just before we move back into post-holiday life, while the hot weather means we feel more like sitting than doing, I wanted to share with you two new releases.
Available for $28.95 via Booktopia
Ad. Article continues below.
Synopsis: Twenty-seven-year-old Daisy already beat breast cancer three years ago. How can this be happening to her again?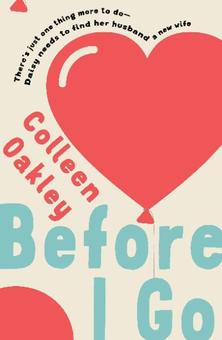 On the eve of what was supposed to be a triumphant "Cancerversary" with her husband Jack to celebrate three years of being cancer-free, Daisy suffers a devastating blow: her doctor tells her that the cancer is back, but this time it's an aggressive stage four diagnosis. She may have as few as four months left to live. Death is a frightening prospect—but not because she's afraid for herself. She's terrified of what will happen to her brilliant but otherwise charmingly helpless husband when she's no longer there to take care of him. It's this fear that keeps her up at night, until she stumbles on the solution: she has to find him another wife.
With a singular determination, Daisy scouts local parks and coffee shops and online dating sites looking for Jack's perfect match. But the further she gets on her quest, the more she questions the sanity of her plan. As the thought of her husband with another woman becomes all too real, Daisy's forced to decide what's more important in the short amount of time she has left: her husband's happiness—or her own?
Somehow to say you enjoyed a book about a young woman dying of cancer seems callous; nonetheless I did enjoy this novel. One reason is, the characters are very believable leaving me wondering if this is a true story, disguised as fiction. I like both Daisy and her husband Jack; their dialogue sounds authentic; it is easy to appreciate how two people who love each other totally, cannot talk about the elephant in the room. I'm sure many of us have experienced a total inability to communicate when simple communication is what is needed most.
Ad. Article continues below.
I almost didn't read Before I Go, because I have a young friend with the same cancer as Daisy, triple negative breast cancer, and I expected it to be a very depressing story, yet, in so many ways, this is a funny book. Daisy is not above taking the mickey out of herself, such as her assertion that she has always been an overachiever and now her "Lots of Cancer" just shows she excels even here. Rather than depressing it is life affirming.
This is a debut novel from Colleen Oakley and I hope it is not her last. Thanks to Gallery, Threshold, Pocket Books for my ARC. In Australia this novel is published by Allen and Unwin.
The Maxwell Sisters by Loretta Hill
Available for $25.95 via Booktopia
Ad. Article continues below.
Synopsis: You are cordially invited to the wedding of Phoebe and Christopher…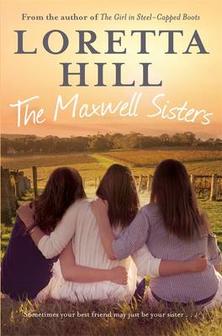 All families have their problems. No more so than the Maxwells of Tawny Brooks Winery. Situated in the heart of the Margaret River wine region, this world-renowned winery was the childhood home to three sisters, Natasha, Eve and Phoebe.
Today all three women are enmeshed in their city lives and eager to forget their past – and their fractured sibling relationships. Until Phoebe decides to get married at home…
Now the sisters must all return to face a host of family obligations, vintage in full swing and interfering in-laws who just can't take a hint. As one romance blossoms and others fall apart, it seems they are all in need of some sisterly advice.
But old wounds cut deep. Somehow, the Maxwell sisters must find a way back to one another – or risk losing each other forever.
Ad. Article continues below.
What a Great Little Read for Hols hence forth known as GLRFH. This book embodies, for me, all that's good about the beach read or GLRFH. Essentially it is a family story, but it has lots of romance, misunderstandings, weddings, and any number of plots and sub plots to keep you interested, but not confused. It is a non-taxing read, sometimes very humorous and mostly the characters are well drawn, although some are a little clichéd but that is a minor criticisms.
As it is set around the wonderful Margaret River area of Western Australia you won't be surprised to find that fine wine and food are almost characters in themselves. If perhaps some of the stories come together just a little too easily, I forgave their simplicity because I enjoyed reading the novel itself. Two of the author's previous novels The Girl in the Steel Capped Boots and The Girl in Hard Hat are about women working in a man's world, in the Pilbara region of WA; so as you might expect, Loretta Hill writes about strong resourceful women. Thank you to Random House Australia for my ARC.
Which of these books would you like to read? Why? Tell us below.