Reading Readit - Can the bonds of sisterhood survive the truth?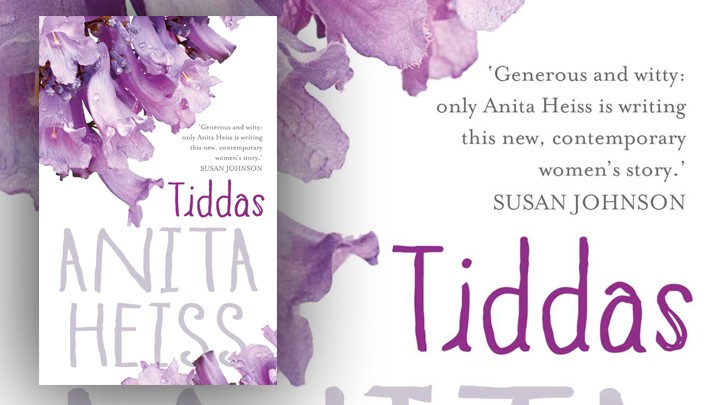 At the recent Brisbane Writer's Festival (BWF), one of the highlights for me was the panel discussion "What's in a Name? In Defence of Contemporary Women's Fiction".
Featured in this panel was one of my literary heros, Liz Byrski, together with Josephine Moon, Susan Johnson and Anita Heiss. We were treated to an amusing, but nonetheless serious discussion, about the role of women's fiction and whether it needs a hashtag such as #ReadWomenWriters to succeed.
Despite the success of all four authors, they agreed their fiction work was not taken seriously, even though two of them, Liz Byrski and Anita Heiss hold PhDs. Josephine told about being interviewed about her first book, The Tea Chest by an interviewer who told the audience about his own book; then introduced Josephine and her "cheap little book!" To this day, Josephine couldn't quite make up her mind if he meant price or writing!
There was quite a deal of discussion about commercial versus literary fiction and apparently if your books sell, it is a bad thing. If people read your books they are somehow less important than those gathering dust on library shelves. I have read many of Ms Byrski's fiction and non-fiction titles and both of Ms Moon's novels, but I have to admit I had not read anything by either Susan Johnson, or Anita Heiss. I am not here to report on the BWF, except to say that this panel introduced me to two writers who have been placed on my "must read" list. Women who are so articulate in person must have much to say in their novels.
Tiddas, is the first book I've read by my new "must read" author, Anita Heiss. It is a story of strong women, friends who have known each other since high school and now approaching their forties, are closer than ever. There is not much they don't know about each other, not much they aren't prepared to say to each other, but each her secrets. Once a month they get together as a book club they christen the VIXENs an acronym of their names Veronica, Issy (Isobel), Xanthe, Ellen and Nadine.
Ad. Article continues below.
In many ways, they are very different women but the core values they share overcome their differences. Issy says: "She loved her tiddas, they were her closest friends, they were her sistas in an Aboriginal sense, even though Nadine and Veronica were white. She had supported them, and vice versa, since school and there was a bond stronger than words could define".
As the novel develops, their bonds are put to the test and at times it seems they have been broken beyond repair. But that is not who these women are. Let me introduce you:
Veronica is separated from her doctor husband who perpetrates the cliché and leaves home with his receptionist.
Issy is unmarried, a career woman headed towards being the Oprah Winfrey of Australia until the unexpected discovery she is pregnant.
Xanthe is married to an Englishman, Sebastian. Both lawyers, they are tireless workers for causes, in Xanthe's case she endeavours to teach workplaces what is and isn't culturally acceptable to indigenous people; they are desperate to have children.
Ellen decided long ago that having raised her younger siblings, she does not want any more kids in her life; she is a respected funeral celebrant. And ….
Nadine is married to Issy's brother Richard and she is a bestselling author; she is also an alcoholic.
When the women get together for their annual Easter breakfast, the day starts out well enough, but with Issy's announcement of her pregnancy, the friendships starts to come apart at the seams; Issy is not the only one who has kept a secret from her tiddas. Can their sistahood survive the truths they have been hiding?
The stories of how the Vixen's lives intertwine, how they relate to each other, to their larger families and their communities is truly a wonderful read. It is contemporary fiction at its best. Anita Heiss develops her characters with a deft hand and even if you don't like some of the things they do, you have to admit they are never boring. I'm rather hoping there is a sequel not too far away because I want to know more about these women and their stories. I welcomed the opportunity of learning more about indigenous beliefs, beliefs woven into the story naturally, not as lectures. I thoroughly enjoyed every word and can't wait to read more books by Anita Heiss.
Ad. Article continues below.
A plus for the reader in all of us is that the books discussed at their book club meetings are all real books and are listed in the back of the book – we all need more books added to our To Read List don't we?
Tiddas, by Anita Heiss – click here to purchase from Dymocks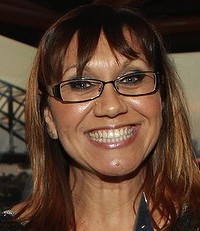 Dr Anita Heiss is the author of non-fiction, historical fiction, commercial women's fiction, poetry, social commentary and travel articles. She is a regular guest at writers' festivals and travels internationally performing her work and lecturing on Indigenous literature.
She is an Indigenous Literacy Day Ambassador and a proud member of the Wiradjuri nation of central NSW. Anita is a role model for the National Aboriginal Sporting Chance Academy and an Advocate for the National Centre of Indigenous Excellence.
Ad. Article continues below.
She is an Adjunct Professor with Jumbunna Indigenous House of Learning, UTS and currently divides her time between writing, public speaking, MCing, and being a 'creative disruptor'. Anita was a finalist in the 2012 Human Rights Awards and the 2013 Australian of the Year Awards. She lives in Sydney.