Reading Readit: Behind the Scenes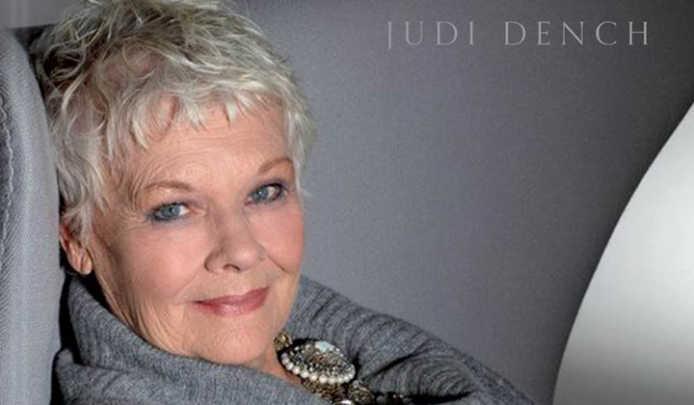 Reading Readit
Behind the Scenes: With an Introduction by John Miller by Judi Dench
Available for $35.95 via Booktopia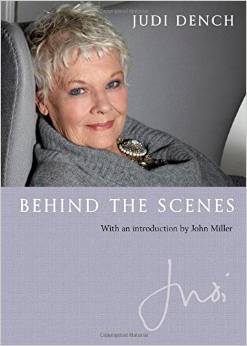 "There is nothing like a Dame", sang the sailors in South Pacific; apply those words, in letters a mile high, and you come near my opinion of the amazing Dame Judi Dench.
Ad. Article continues below.
What an inspiring actor and woman she is!
When Hachette Australia offered Starts at Sixty the opportunity to read this pictorial memoir, my answer was "Mine, mine, all mine" (with apologies to the other SAS reviewers who may have wished to read it!).
Synopsis: "National treasure? I hate that. Too dusty, too in a cupboard, too behind glass, too staid … What I love is being part of a company. On stage I am not trying to be myself, I'm trying to be someone else, the more unlike me the better."
From her first theatrical roles as a teenager in York to her commanding performances as 'M' in the James Bond films, Dame Judi Dench's professional life has consisted of non-stop acting, leading to numerous accolades, including an Academy Award.
Behind The Scenes is a fully updated and expanded edition of Dame Judi's first photograph album Scenes From My Life, published in 2005. It is a uniquely personal take on her life and brilliant career, showing her off stage as well as on: in the wings, off sets, in dressing rooms and happily larking about. Beautifully illustrated with photographs from her own collections, here are reflections and reminiscences on those who have mattered to her most – her family, fellow actors, directors and writers – communicated with the truth and insight of her acting.
Ad. Article continues below.
The first thing which struck me about this book is the quality. It is hard covered and the paper is heavy weight polished – very classy; quite fitting for a book by, and about, a classy lady. This is the second pictorial memoir Dame Judi has published in concert with John Miller and it shares many personal moments as well as professional triumphs.
The range displayed by this actress is immense: from Shakespeare, A Midsummer Night's Dream. Measure for Measure, Hamlet and Coriolanus (and this list is incomplete) to "M" in James Bond, on stage and on film, she is the ultimate professional.
For someone of whom her first singing coach said "Well, yes, you're not a singer", an early triumph in 1968 was on stage in the role of Sally Bowles in Cabaret. Hal Prince cast her as Sally and when she wondered about her lack of singing prowess, he told her "Read the book Goodbye to Berlin and read what it says about her". Dame Judi goes on to say, "Of course, the thing about Sally Bowles is that she isn't a singer, she's a middle-class girl from England who's gone out to Berlin. She can't sing. She could never be a success".
There was a wonderful series some years back called Masterclass which highlighted the work of a number of artistic people, one of whom was Dame Judi. To this day, I remember the quiet dignity of Desiree Armfeldt's "Send in the Clowns", delivered in husky-voiced sincerity by Judi Dench; it was the first time I heard the beauty, wry humour and almost crippling loss of the words, a truly moving performance that you can view below:
Ad. Article continues below.
The love of Judi's life was actor Michael Williams; they married in 1971. "Michael flew out to Australia when we were touring with Twelfth Night for the RSC and proposed to me in Adelaide. I said, 'No, it's far too romantic, with all this sun and the beaches. Ask me again one rainy night in Battersea'. So he did, and I said 'Yes' this time, and we got married in the middle of winter – on 5 February, 1971". They had one daughter Finty, and one grandson. There are many wonderful photos of the Williams family in the book interspersed with commentary of their lives. Michael died in 2001 and I was thrilled to learn recently that Dame Judi has found love again with conservationist, David Mills.
"Miss Dench you have every single thing wrong with your face [was the] crushing verdict of the film producer who gave me my very first screen test back in the 1950's. It put me off films for a long time, and my few early excursions into the cinema did little to change my mind". Thank goodness for us, someone saw the fallacy of this remark. I was interested to learn that "Television seemed to be much more fun, from an early ZCars episode to the later situation comedies I so enjoyed. Even my first big screen success – Mrs Brown – began life as a project for TV".
There are so many highlights in her movie career, it is hard to choose a "favourite child". I admit a partiality for Mrs Brown, Ladies in Lavender (with another Dame – Maggie), Notes on a Scandal, The Best Exotic Marigold Hotel, Last of the Blonde Bombshells … oh drat, let's face it, there isn't much in her filmography that I haven't seen and loved, including James Bond. Apparently, when she learned the fate of M she was miffed the role was no longer hers and in fact, she cried!
Ad. Article continues below.
Recently Dame Judi turned 80, but don't hold your breath expecting an announcement of her retirement. If you want to upset this Dame, ask her when she intends to take it easy or isn't she "too old" for further stage and screen work! Just one of her new projects is the sequel to The Best Exotic Marigold Hotel.
Behind the Scenes is a delight! It is both personally and professionally illuminating, something I expect to dip into frequently, a coffee table pictorial memoir.
Available for $35.95 via Booktopia
Share your favourite Judi Dench films or TV shows with Starts at Sixty; it is always interesting to hear what our community thinks.
——————————————————————————–
At Starts at 60, we're growing a bigger Book Club in 2015. Sign up for it now…