Reading Readit: Another wonderful book from Nicole Alexander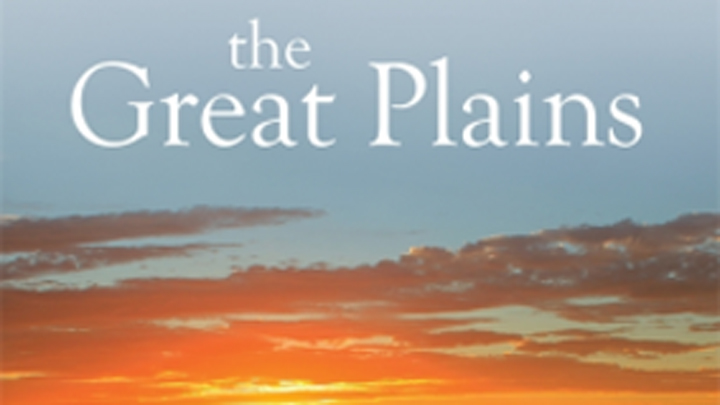 The Great Plains by Nicole Alexander
Published by Random House Australia for release 3 November 2014
Available for $26.40 via Booktopia.
How long do you think it takes to write your first book? A lifetime, a few days or somewhere in between?
Ad. Article continues below.
Nicole Alexander admitted her first novel The Bark Cutters took eight years to write! Seems excessive, but when you learn she simultaneously managed her family's grazing property and completed a Master of Letters in creative writing, you wonder how it only took 8 years.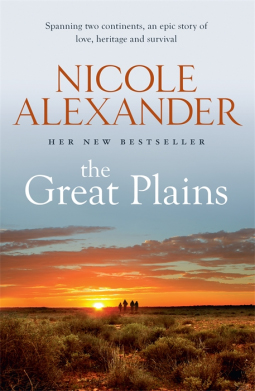 Since publishing her first novel in 2011, Nicole has released four more: A Changing Land (March 2012); Absolution Creek (March 2013), Sunset Ridge (September 2013) and now The Great Plains. (Note: Karen's review of Sunset Ridge for Starts at Sixty can be found here: http://bit.ly/1wiZluo)
I had the great pleasure of meeting Nicole this week when she spoke at Carindale Library. Such a pleasure to find that someone who tells such a great story on paper, tells a great story in person. She spoke to us for about 45 minutes, without notes, and her absolute passion for what we city people call "The Bush" shines through, no doubt prompting The Courier Mail's remark "Alexander writes [with] a deep love of the land".
Bearing these comments in mind, it was a bit surprising to read in the publisher's note to The Great Plains: "From the American Wild West to the wilds of outback Queensland, from the Civil War to the Depression of the 1930s, The Great Plains is an epic story about two conflicting cultures and one divided family". On the surface these locations, the American West, specifically the state of Oklahoma, and outback Queensland appeared to be poles apart.
It was fascinating to hear Nicole speak about constructing her novel and how she wanted to show the similarities between displaced First Peoples such as Australia's Indigenous people and the American Native people. Love for the land is not unique to Australians; it is a universal love. To add reality to her extensive research and to put the American story into context, Nicole, accompanied by her mother, travelled to Oklahoma and did a road trip around the state. Her trip encompassed the Great Plains and the Salt Pan as seen in many western movies, though to the greener eastern part of the state. Along the way she even found the prototype of the family mansion.
Ad. Article continues below.
As a fourth generation grazier, Nicole's description of the Australian property and the surrounding country are wonderfully authentic; her travels in Oklahoma give this same authenticity to that state's countryside.
Seven year old Philomena Wade is the only survivor of the slaughter of her family. It is believed by the Wade family that she was abducted by Apache Indians. Philomena's mother Ginny was a woman of outstanding beauty and both Joseph and his brother Aloysius loved her, but she chose Joseph.
Aloysius Wade cannot give up hope that Philomena will be found; so when it is reported that Geronimo is a prisoner of war at Fort Sill, accompanied by a beautiful white woman, he believes his niece has been found and will soon take her rightful place in the family.
Can a person living a subsistence life return happily to the indulgences of a wealthy life? Can a soft bed and plentiful food compensate for the loss of the freedom to come and go as you please? Is nature or nurture dominant in forming the adult?
Ginny, daughter Philomena, her mixed-blood great-granddaughter Serena and great-great-granddaughter Abelena are loved by generations of Wade men, but with what consequences? Will Australia make, or finally break, these feisty courageous women?
Ad. Article continues below.
I read this family saga in a little over 2 days; not because I'm a very fast reader, but because I didn't want to put it down. The last 50 pages I read slowly, trying to make the story last; sleep was the least of my concerns. As difficult as it is to read some of the naive and ignorant descriptions and generalities applied to the first peoples of both continents, they are true to their time and add depth to the story. They are used factually, not for shock value, and without judgement.
When I reviewed Sunset Ridge I called Nicole Alexander a story teller, a title further confirmed by The Great Plains. Through place and character, she weaves an enjoyable, involving, thoroughly readable story. Highly recommended with sincere thanks to Random House Australia for my ARC and to Nicole Alexander for sharing her valuable time on tour.
About the Author    –  Nicole Alexander             
In the course of her career Nicole Alexander has worked both in Australia and in Singapore in financial services, fashion, corporate publishing and agriculture.
A fourth-generation grazier, Nicole returned to her family's property in the late 1990s. She is currently the business manager there and has a hands-on role in the running of the property.
Ad. Article continues below.
Nicole has a Master of Letters in creative writing and her novels, poetry, travel and genealogy articles have been published in Australia, Germany, America and Singapore. Learn more at http://www.randomhouse.com.au/blog/a-day-in-the-life-of-nicole-alexander-1900.aspx
Per favour of Random House Australia, Starts at Sixty have 2 copies of The Great Plains for you to win. The first two people who correctly answer the question below ON THE WEBSITE UNDER THE REVIEW will win. Answers on our Facebook page will not participate in the competition.
Question – In researching The Great Plains Nicole Alexander travelled to Oklahoma, who accompanied her?
Join the Starts at 60 Bookclub – Sign up below.