Reading Readit: Angels of Death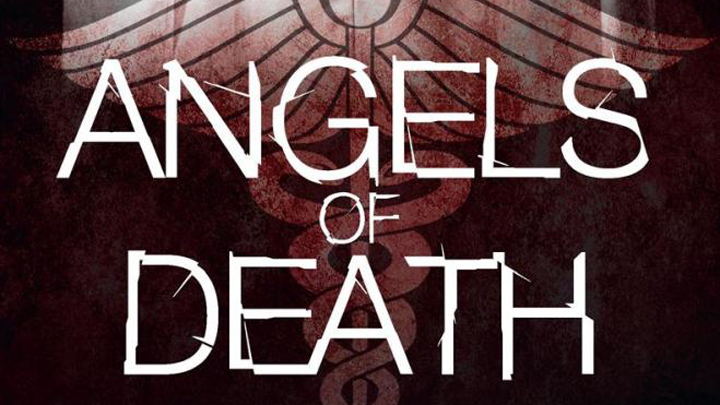 Reading Readit
Angels of Death: Disturbing Real Life Cases of Nurses and Doctors Who Kill by Emily Webb
Available for $31.25 via Booktopia
This collection of real crime cases relates the stories of some of the most appalling serial/mass killing crimes through the reporting eyes of Australian journalist Emily Webb.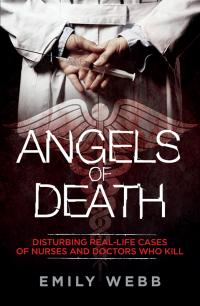 Ad. Article continues below.
Ms Webb's style is journalistic, as you would expect, and frankly the crimes in themselves are horrid enough without adding emotive language. Although many of us are familiar with the case of Roger Dean, the nurse who murdered 11 people at a nursing home in Mount Druitt New South Wales, most of the cases reported are overseas-based.
Perhaps the worst feature is that all these murders were committed by people whose career, whose calling, is the preservation of life. It is chilling and shocking that the very people into whose hands we place our health and life, abuse the privilege. One nurse even cooed to her patients "it will be alright soon" as she gave them lethal injections.
The case of nurse, Beverley Allitt dubbed "Angel of Death" by the British press, was the impetus for the book, according to a comment on the author's website. Allitt was convicted of murdering four children, attempting to murder three others, and causing grievous bodily harm to a further six children, for which she is serving 13 consecutive life sentences. In this instance the crimes were committed over only 59 days.
Another nurse, Genene Jones also murdered babies and young children in Texas, USA. Although convicted on 11 charges, the number of deaths caused by Jones may have been as high as 40. We have seen TV shows and movies which depict people with Munchhausen's by Proxy, and may think it a not unusual disease. In fact it is quite rare, but Jones was one person with the disease.
Her devotion to her small charges was exceptional even to death, a death she caused. Her pursuit of her victims was relentless; when a child she had "saved" was sent to hospital for further investigations, she insisted she accompany them, with a chilling outcome.
Ad. Article continues below.
But the most chilling of all, in my opinion, was Dr Harold Shipman, suspected of murdering more than 200 patients over 20 years. A GP, he used lethal doses of morphine to kill his victims and in 2000 was convicted of murdering 15 of his elderly patients.
Webb revealed the extent of her research when she said in interview, "I read all six reports of The Shipman Inquiry, which the British Government launched after his conviction, and that was probably some of the most horrifying reading I have done for research. Shipman was such a trusted, almost revered, part of his community and he totally abused that position. He even stole trinkets and keepsakes from his victims and sometimes sent sympathy notes and flowers to the families of the people he had murdered".
"Where were the authorities in all these crimes?" I hear you ask. The most unbelievable aspect of the crimes is the number of opportunities the authorities, senior nurses, doctors, hospital administration, had to stop the killing. One newly graduated nurse reported one of her seniors and was sacked! The truth is that the system fears the loss of its reputation and the attendant monetary compensation. Instead they get rid of the offender and transfer the problem to another facility. Many of these murders were committed in multiple facilities!
In the media release accompanying this book it states, "Perhaps most alarming is that it could be argued healthcare serial killing is the easiest type of murder to commit … and get away with for years, or possible forever ..".
Sincere thanks to Emily Webb, via her publisher The Five Mile Press for my ARC of this fascinating true crime book. Despite the subject matter, it is an insightful, well-researched look at the world of the medical serial killer.
Ad. Article continues below.
Available for $31.25 via Booktopia
About the Author

Emily Webb is a News Corp Australia journalist and young mum whose passionate specialty is true crime. Emily lives in Melbourne's outer eastern suburbs, with her detective husband.
An avid crime devotee, Emily's crime blog, www.truecrimereader.com, has a growing cult following of fellow crime devotees.
Emily is the winner of the 2012 Leader Newspaper Editorial Awards for her controversial story on the new McDonald's store locating in the tourist town of Tecoma.