Reading Readit: A retrospective of fashion from the sublime to the "What were we thinking?"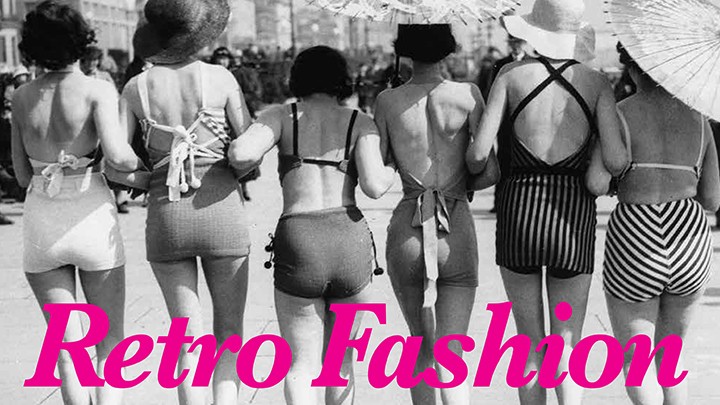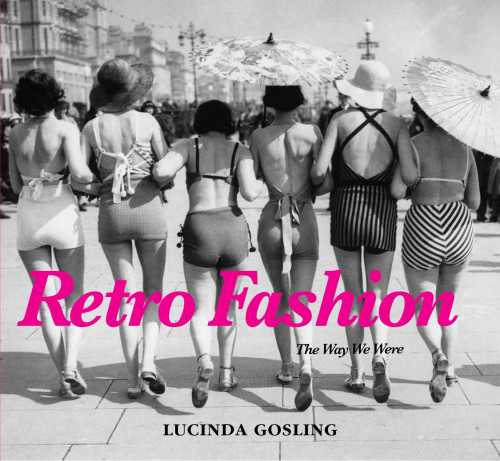 Hands up anyone who loves beauty?
It surrounds us if we care to see it; the baby having a little giggle; the young girl playing dress-ups to look like Mum; the young boy pitting his strength against his Dad in an arm wrestle.
If you look at the sky there are clouds, stars, the sun, the moon, planets, just the amazing shades of blue. Closer to earth there are flowers, trees, animals, and even people. There is music in the rustle of leaves and the sound of an Orchestra; there is beauty enough to satisfy all our senses.
I love being surrounded by beauty, so I sit in my garden, looking at the sky, wondering at the ants, being reminded by the birds that cheese is a high priority in their diet and it is some hours since they were fed! I enjoy the luxury of reflecting on the beauty I see, touch and hear – such a privilege.
I also love the beauty of books. So when a book comes along which is about beauty, you know it will find a place on my bookshelf.
Ad. Article continues below.
Retro Fashion by Lucinda Gosling, follows in the worthy footsteps of Retro New York (reviewed here by John Reid) and Retro London (reviewed here by Vivienne Beddoe) and is just one in a series of books which invite us to remember places, things and styles past. As with the previous volumes, Retro Fashion is compiled from one of the United Kingdom's most unique historical archives, the  Mary Evans Picture Gallery which John told us about in his review.
This amazing coffee table book is beautiful to hold and to read. The fashions are wonderful and range from the early 1900s and although are female centric, they also feature what men wore to compliment the ladies in their lives.  The lush dance dresses of pre-WWI gave way to more utilitarian clothes, which again gave way to the excesses if the 20 and 30s. Then during WWII, women went back to saving fabric. Post WWII came the New Look and we baby boomers have lived through the Good, the Bad and the "What were we thinking?" of the next 60 or so years.
There are over 400 photos in this book and I could have shared 399 of them with you, but I chose the illustration for one reason. As a littlie, I remember watching my mother dress in her ball gowns. To me, she was the fairy princess in my picture books, brought to life. The style of the red dress below is so similar to one I remember of Mum's, although hers was lilac with purple bows and it wasn't signed Norman Hartnell!
Ad. Article continues below.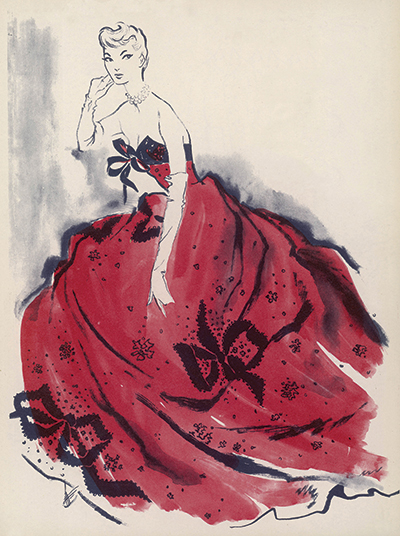 Both Vivienne and John commented on the quality of their volumes and I can only agree with them. New Holland Publishing have produced a beautifully bound book, using high-quality paper stock, so the reproduction of fashion plates, fashion pictures and even old catalogue pages is of the highest quality.
One of the true beauties of Retro Fashion is that it does not highlight only the top end of the market; it shows us the beauty in Everyday dressing; the young girl in her First Holy Communion dress, the little boy looking anything but comfortable in his gaiters for a wedding, and the war bride radiant in her ordinary day dress, with a little net added to her hat and a bunch of roses. There are many beautiful bridal photos in Retro Fashion, but I doubt there is a prouder groom.
I quickly passed over the cringe worthy reminders of my fashion mistakes; knitted/crocheted swim suits, shoulder pads per favour of an American football team and thanked whatever common sense I was born with that I avoided some of them, such as clothes held together with nappy pins!
This is a wonderfully nostalgic look at fashions of a bygone era and our own fashion history. There is fashion designed for and worn by the Queen, by my Mi'Ladys, by Princesses and by the women who look just like us. I wonder if that little tea gown would be suitable for a garden party at the Palace? Mind you those delightful organdie numbers with the flower-bedecked hats, parasols and gloves would be spiffing for Royal Ascot, and that ankle length gown worn with whalebone corsets would provide a perfect excuse for why I can't play tennis!
Retro Fashion, by Lucinda Gosling, is a visual delight – click here to purchase from Dymocks.