Reading Readit: A Letter to my Mum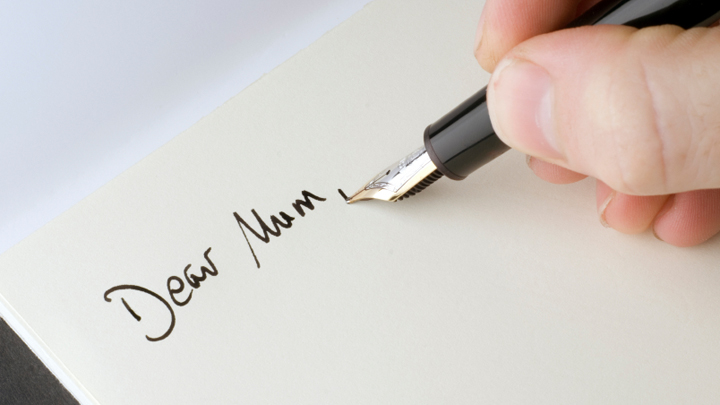 Lisa Erspamer collected letters from all over the world to include in this beautiful dedication to that very special person in our lives, our Mums.
As you might expect from such an anthology, the Mothers represent a huge cross section, from the mothers of famous children, Melissa Rivers, Shania Twain, will.i.am, Christy Turlington, and Kristin Chenoweth, to the woman you could find on any street in any country. Some are flowery and long, others down to earth and short. Without fail, the thanks and gratitude expressed are sincere.
A Letter to my Mom by Lisa Erspamer
Ad. Article continues below.
Available for $32.95 via Booktopia
The author's own letter to her mother begins "Mom, as I've been curating this book, I have thought a lot about you, our relationship and all the things I have probably never said to you … like, thank you". She then thanks her mother for bringing her into the world, for brushing her hair until she fell asleep, for birthday cakes and scaring away the monsters hiding under the bed.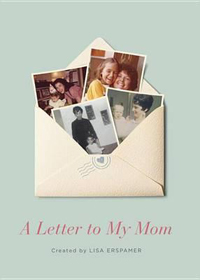 Jennifer L Arnold was born with skeletal dysplasia and says to her Mother Judy, "It wasn't just your devotion to my health and education, but also your attention to the little things, that shaped me into a self-confident, happy and healthy person today".
Michele Tracy Berger thanks her mother Patricia Brooks for being brave enough to pick up her two daughters and leave behind the abusive "Oscar Daddy" in the autumn of 1977. They became guinea pigs in a new social services programme to house abused women and their children for a six months period. "Watching you create a new life from almost nothing except your wits, taught me the power of creativity and risk taking".
Ad. Article continues below.
Liam Courtney, aged 9 simply says, "I'm your biggest fan".
Then there is the letter from Cat Cora to Dear Mo, the nickname her mother chose to use after she changed her name from Cathy to Cat. "I wanted to start by saying thank you for adopting me. My birth Mom Joanne gave me life and you gave me a home   ….   And at the low discount price of $350 you paid to adopt me in 1967, you got a hell of a deal".
Sarah Ferguson, the Duchess of York, wrote a letter to her mother in which she thanks her but also says she forgives her for leaving for Argentina with her new husband. "I look back now and thank you, forgive you and love you more. You gave me the strength to look at life differently."
I enjoyed a giggle with Luis Guitart who writes to her deceased mother "I am not positive how heaven works. Everyone tells me you are watching down on me, but let's face it, if heaven really is a perfect place, you're probably watching your telenovelas. Better yet, running down the sidelines of a soccer game, yelling in Spanish with nobody understanding a single thing you say. Yeah that sounds more like your kind of heaven."
There are so many beautiful letters included in this anthology; I could share another dozen with you and still have another dozen I would love to include. I can't imagine how Lisa and her team made their choices, because even with a reduced number I found it difficult to find a favourite or favourites.
Ad. Article continues below.
Whether the mothers were educated, beautiful, (sometimes both), rich or poor, their sons and daughters looked to them for guidance, then and now. Some confess "we had our moments", others that they had to grow up and become parents themselves before they appreciated all they learned. "At that time I didn't understand your wisdom and generosity". "I wonder if you knew your unconditional love and strength would finally be noticed and appreciated."
This is a book I'll jump into occasionally, reading some inspirational stories of amazing Mothers and enjoying their shared photos. Thank you Crown Publishing, via NetGalley, for my ARC.
Available for $32.95 via Booktopia
About the Author
Ad. Article continues below.

A creative force who loves to turn a great story into a visual spectacle, Lisa Erspamer is an Emmy-nominated producer and the president of Unleashed Media, a television, film and digital production company whose clients include Sony Television, Chicken Soup for the Soul, Pinterest and more. She is also the creator of A Letter to My Dog, A Letter to My Cat and the upcoming A Letter to My Mom book series.
Before starting her own company, Lisa served as chief creative officer and executive vice president of programming and development for OWN: Oprah Winfrey Network. Prior to OWN, Lisa was the co-executive producer of The Oprah Winfrey Show, where she produced hundreds of shows and oversaw such memorable episodes as the biggest flash mob in history, the legendary car giveaway, Oprah's After Oscar Specials and Whitney Houston's final interview to name a few.