Read the first chapter of the To Kill A Mockingbird sequel... now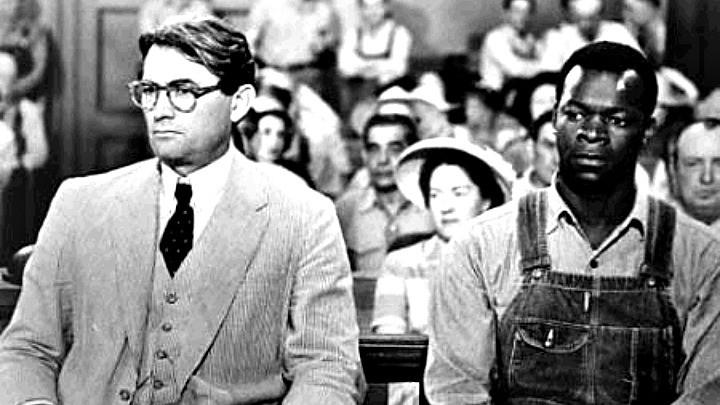 In one of the biggest literary events for a long, long time, the much-anticipated sequel to Harper Lee's To Kill A Mockingbird is being released on Tuesday. The name of the new novel is Go Set A Watchman, and is set 20 years after the events of 'Mockingbird'. But right now you can read the first chapter, or have a Hollywood star read it for you.
To Kill A Mockingbird, published in 1960 is one of the world's favourite novels. Remarkably it was author Harper Lee's first book, and went on to win a Pulitzer Prize, and to be made into a fine 1961 film starring Gregory Peck.
Harper Lee had been working as an airlines reservation clerk, and wrote fiction in her spare time. One Christmas, she received a note from her friends:
You have one year off from your job to write whatever you please. Merry Christmas.
What followed was the writing of 'Mockingbird', but once she finished her editor had her revise the story for more than two years. He made her focus on the story of Scout and Jem when they were young, but there was a lot more material of the characters in the events after To Kill A Mockingbird, and it is this extra writing that is Go Set A Watchman.
Ad. Article continues below.
Read the first chapter now… or listen to it
Although the book isn't released until next week, there are a couple of ways that you can read the first chapter of Go Set A Watchman now.
The text of the first chapter is available to read online at The Wall Street Journal. I won't give anything away, but there is one line in there that made me a little sad. See if you can guess what line I mean.
Or, you can hear Hollywood star Reese Witherspoon read the first chapter to you. Here it is:
Ad. Article continues below.
If you want to order your copy of the new book online, here's the link: Go Set A Watchman.
To Kill A Mockingbird is one of my all-time favourite book and films, and I'm very excited about reading the further adventures of Scout, Jem, and Dill, and of I think the finest father in fiction, Atticus Finch.
Is To Kill A Mockingbird one of your favourite pieces of fiction? Do you prefer the book, or the film? Let us know in the Comments section.