Quest for freedom of speech in Ken Follett's new book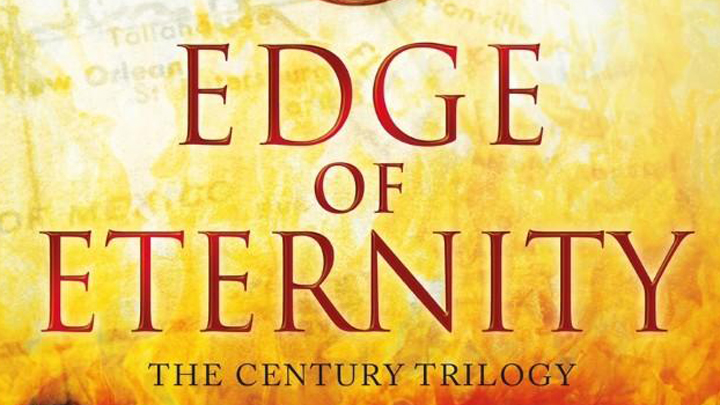 Book Three of the Century Trilogy
Edge of Eternity by Ken Follett
This is a genuine blockbuster of a read, encompassing 1098 pages! It is an historical novel, meticulously researched but never boring, as Ken Follett takes us back through history – 1961 to 2008. This Trilogy follows the fortunes of five intertwined families, American, German, Russian, English and Welsh as they struggle with different political and personal ideologies, the quest for freedom of speech and an end to racial discrimination.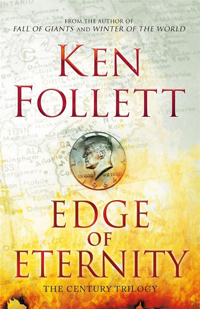 Ad. Article continues below.
Edge of Eternity, the finale to Ken Follett's Trilogy series, includes civil rights, assassinations, Vietnam, the Berlin Wall, the Cuban Missile Crisis, presidential impeachment, revolution – and rock and roll. As I became interested in the impact on the people involved, the history of these times came alive and as I progressed through this novel I was reminded how fortunate we were and are, to live with the freedoms we enjoy; then and now.
Whilst this is primarily a novel, the historical research undertaken by Ken Follett gives a detailed insight into the personal lives and attitudes of Khrushchev, Brezhnev, Gorbachev, John Kennedy, Bobby Kennedy, Lyndon Johnson, Richard Nixon, Jimmy Carter, Ronald Reagan George Bush and Walter Ulbricht and was most enlightening.
The story begins with an East German teacher, Rebecca Hoffmann, who discovers she has been spied upon by the Stasi for years and commits an impulsive act that impacts on herself and family for generations; George Jakes, himself biracial, bypasses corporate law to join Robert F. Kennedy's Justice Department and finds himself in the middle of the civil rights battle; Cameron Dewar, the grandson of a senator, jumps at the chance to do some espionage for a cause he believes in, only to discover things are not what they seem; Dimka Dvorkin, a young aide to Khrushchev, becomes an agent for good and for ill as the Soviet Union and the United States contemplate nuclear war; his twin sister Tanya, creates a role for herself that will take her from Moscow to Cuba to cover the Cuban missile crisis.
These characters and many others find their lives inextricably entangled, as time passes and their insights and personal stories kept me turning the pages. I thoroughly enjoyed this read, looking back at some of the most defining events of the 20th century and realising that although I wasn't personally impacted by these events, so many others were.
Ad. Article continues below.
My one criticism, is that the last few chapters become a bit mundane and the conclusion a little bland. Nevertheless, as historical novels would be one of my favourite reads, especially when as well researched as this one is, I highly recommend.
Tell us, will you be reading Edge of Eternity now? 
 ————————————————————–
Love books?  Sign up for our Starts at 60 Bookclub, coming soon by filling out the form below.  Receive deals, giveaways and updates on the books other over 60s are enjoying.