Quentin Kenihan: a real life lived with real courage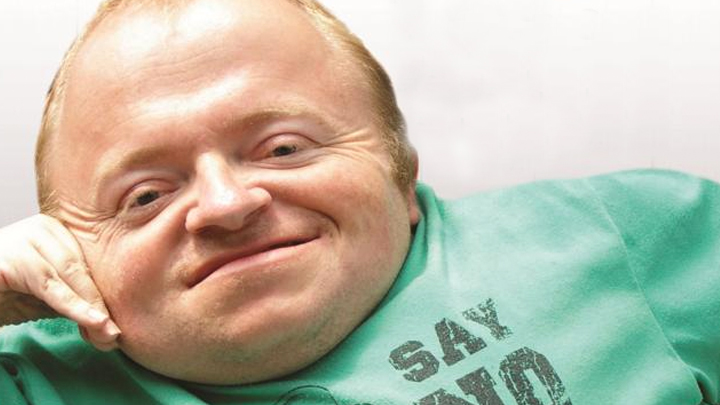 Australians watched with fascination as Quentin Kenihan was interviewed on television as a child back in the early eighties.
Channel Nine captured a large audience with the interview, which was conducted by Mike Willesee. Quentin had charisma from a young age, and the general public was interested in knowing about his life. He was born with a severe form of osteogenesis imperfecta, which means that his bones are brittle and break very easily. He suffered eight broken bones during the process of being born, which set the tone for his life. He was not expected to live beyond a few days, but his will to survive and beat the odds must have been in place from day one.
Quentin writes his story from the heart, and he doesn't skip over the hard parts. He reveals how his family struggled to adapt to having a child with a severe disability, and the impact that this had on his parents and their relationship. Quentin's parents worked as writers but were unable to cover the costs associated with the overseas medical treatment that they wanted Quentin to have. This led to having Quentin appear on television to gather some financial support so that he could have surgery to strengthen his legs.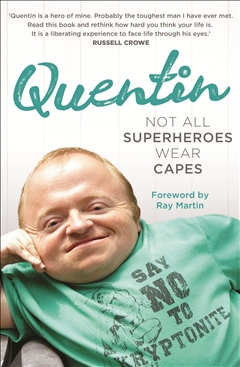 The publicity had the desired effect, and money was raised so that he could go ahead and have surgery to insert steel rods inside the bones of his legs. The publicity also had an unintended consequence, because it drew attention to him and made it even more difficult for him to be accepted by his peers. Quentin went through a challenging adolescence, which he speaks of very openly.
Ad. Article continues below.
Sometimes it's hard to read just how tough some of his experiences have been. Just imagine being out on your own in your wheelchair and having an accident which might have been bad for anyone, but plunges Quentin into another life and death struggle because of his underlying medical condition.
The greatest part of Quentin's story is how, despite all the physical and emotional challenges he has had to cope with, he managed to set goals for himself and achieve them. This makes him an amazing role model, not only for people with disabilities but for all of us. Australians fell in love with Quentin all those years ago, and it's great to hear that he has achieved so many things that he set out to do.
I hope everyone will go out and buy a copy of Quentin's book because then he can add "successful author" to his list of accomplishments.
By the way, he also appeared in the latest Mad Max movie Fury Road and is touring the Eastern states soon with a stage show about his life.  
Quentin: Not all superheroes wear capes by Quentin Kenihan is published by Hachette Australia and is available now from Dymocks. Click here to learn more.