Onesies and basic knitting – oh my!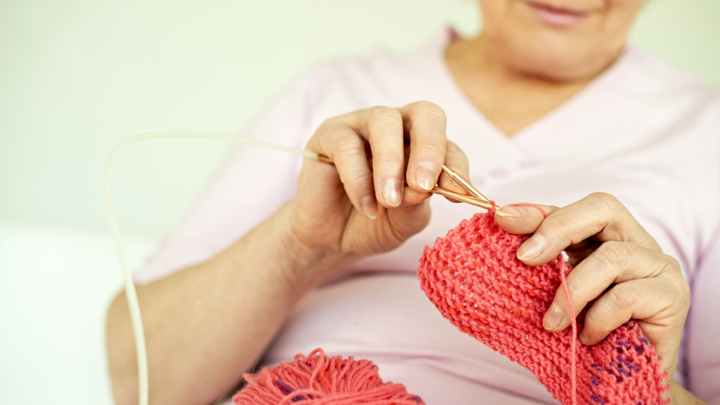 Two craft books reviewed today by Jessie Cammack – the first one directed at the home dressmaker who is interested in making children's clothing; and the second book an instruction manual providing patterns to make simple articles for young people who are interested in learning to knit.
How to Make a Onesie: The Complete Guide to Making Your Own Onesie by Janelle Fischer
Available for $21.25 via Booktopia
About the author: Janelle was taught to sew by her mother, thereby finding her passion in life at an early age. Sewing became her career, and she has worked in many different areas of the fashion industry. Now as a mum herself she wants to pass the sewing bug on to the younger generation, and has returned to teaching. She became interested in onesies when her daughter showed her a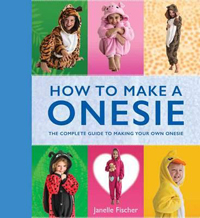 picture of one, and requested a cow onesie. She made this first one out of a fur blanket because that was the only fabric she could find. Now it is relatively easy to locate decorative styles of knitted fleece fabrics from online stores, so you are only bound by the limits of your imagination in the creation of individual fluffy one piece garments to clothe your children and grandchildren.
Ad. Article continues below.
The book contains two variations of the onesie pattern covering sizes 2 to 10. Version A is designed to be used when you are utilising a patterned fabric that does not require any embellishments. Version B is used when you are creating a character and are going to use a contrast fabric along with the main fabric. Both versions are loose fitting and you would only need to take care with the finished length of the arms and legs when sewing for a tall child. The patterns are included in the book, designed to be enlarged by placing on a photocopier where necessary. There are plenty of sewing tips included in the book for those who are not used to sewing with fleece fabrics. The designs are standardised with ribbing at arm and leg openings, and button closures down the front.
Design ideas for a number of different characters are included, with plenty of animals in the mix. There are designs for dogs, cats, tigers, reindeer, cows, ducks, pigs, monkeys, rabbits, dinosaurs, leopards, zebras, elephants, giraffes, and my personal favourite, the lady beetle. There are also instructions for making Christmas elves, a pirate and a superhero.
Girl's Guide to Basic Knitting by Jenny Occleshaw
Available for $27.75 via Booktopia
Ad. Article continues below.
This is an informative little book containing directions on how to make articles that would be of interest to girls who are learning to knit.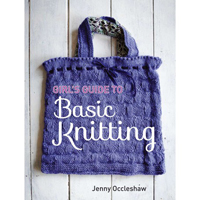 Different stitch patterns are introduced to keep it interesting, but the articles are small enough so that they are able to provide a positive outcome in a short time.
The book starts out with instructions to make knitted squares, which can be joined together to make a finished product such as a cushion cover or a rug. A project like the rug allows the young person to get an adult to help out with some of the squares to help maintain interest in the project.
Some of the patterns included in this book are for wool covered bracelets, gloves, mittens, socks, beanies, scarves and a cowl that slips over the head to keep the neck warm. There are 28 patterns included, along with the instructions to make crochet flowers for the purpose of decoration.
This book would make a nice gift for a young person interested in learning about knitting, especially if you included some wool and a pair of needles.
Ad. Article continues below.
With thanks to New Holland Publishers for my advanced reading copies.
Tell us, do you like to knit or sew? What will you make next?