Of Grandmothers... and Superpowers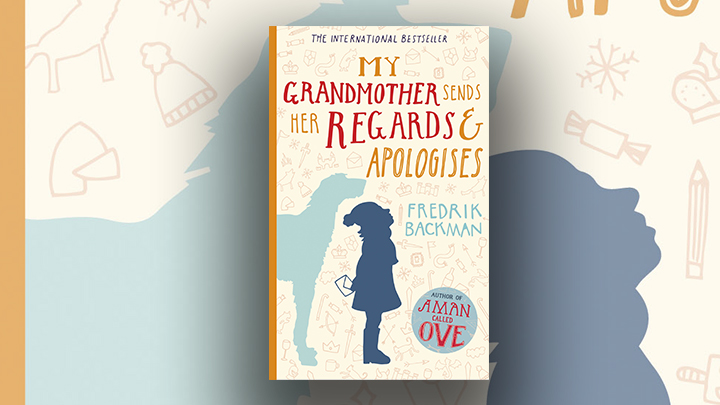 This is an amazing book. It has been living with me as I read it, and now I have finished it I keep turning it over in my mind.
Translated from the Swedish, My Grandmother Sends Her Regards and Apologises, by Fredrik Backman, this is the story of Elsa and her eccentric Granny, who is her primary companion until she dies very early in the book.
Elsa is precocious and different and is bullied at school. She is a great fan of the Harry Potter books. Granny tells her of magical lands where she and Elsa go, where a secret language is spoken. These magic lands help Elsa live in the real world, school, the city and the apartment block where Elsa lives with Mum, pregnant with Halfie, and George. Granny lives in another flat. Other inhabitants are Alf, the Monster, the Drunk Woman, Britt-Marie and Kent, Maud and Lennart, a woman and the boy with a syndrome. Elsa frequently sees Dad and his new partner Lisette.
In the magical lands there are both good and bad, particularly the shadows.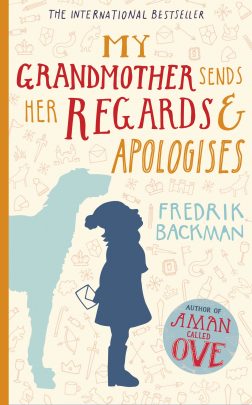 As well as being an eccentric grandmother, Granny has been a surgeon who travelled to war-torn countries and areas where there had been devastating natural disasters. The ceiling of her bedroom is covered with the photos of children she has saved. While she was doing this, her daughter was brought up by Britt-Marie. The book explores this tension as one of its many themes.
Ad. Article continues below.
Granny also believes that everyone has a super power, and Elsa has a charming quality of finding the super power of people she meets, such as making biscuits or dancing.
On Granny's death, Elsa is given a quest by Granny to find and deliver seven letters. She is given the first and has to find the rest. All the letters are an apology from Granny to the person concerned, hence the title. Along the way, Elsa learns of the complex stories and interconnections of the people who live in her apartment block. And along the way, Elsa learns the magical lands have a strong basis in reality, and the danger is very real.
This reality makes for very gripping reading.
The book has great humour; it has great sadness. It is a wise book and a book about love in all its forms. Towards the end of the book, Fredrik Backman writes, It is difficult ending a fairy tale. ….. The problem is this whole issue of heroes at the end of fairy tales, and how they are supposed to ' live happily to the end of their days'. ….the people who reach the end of their days must leave others who have to live out their days without them. It is very, very difficult to be the one that had to stay behind and live without them.
While the story is told in the third person the book is told through Elsa's eyes, (almost eight) so the reader can anticipate some, but not all, of what happens.
Ad. Article continues below.
The opening sentence is 'Every seven year old deserves a superhero.' What the book shows is that superheroes come in many disguises and it's alright to be different.
This is a book to enjoy and to ponder over.
My Grandmother Sends Her Regards and Apologises, by Fredrik Backman, published by Hachette Australia is available from Dymocks.


Join Books at 60 on Facebook, or sign up for our weekly newsletter below for more great reading recommendations!