Not just a cake – a wonderful surprise!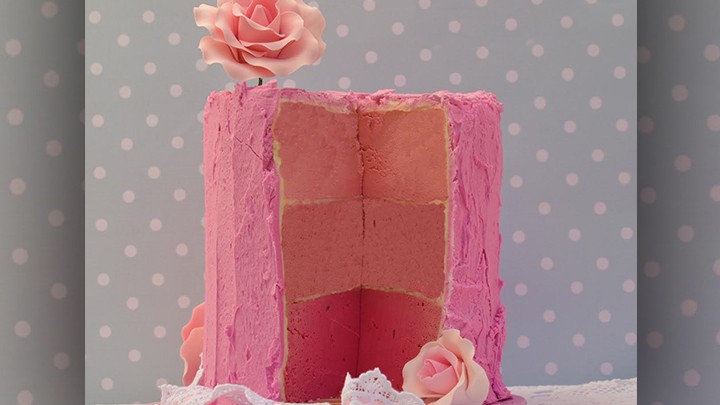 Imagine cutting into a cake to reveal a checkerboard of pink and blue, or layers of beautifully toned pink. Or biting into a beautifully decorated cupcake to reveal a different coloured ball of cake. Or watch sweets tumble out as a cake is cut. Or a butterfly design embedded in a cake decorated with butterflies!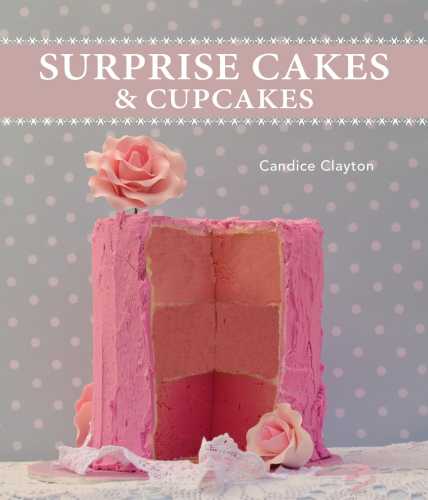 Candice Clayton shows how all this and more can be done in her beautifully illustrated book Surprise Cakes and Cupcakes.
This talented lady is an Australian who runs her own cake-decorating business 'The Fairy Cake Mother' in Sydney. This means all the specialty ingredients are available in Australia.
Specialties include the Dolly Varden tin, cake ball trays, gum paste, sugar glue, rose gel. Ms Clayton explains many 'tricks' such as chilling and freezing the cakes to be decorated, dealing with crumbly surfaces. She includes recipes for all the icings needed and the best cakes to work with. Mud cake, being a denser texture and easier to work with is recommended.
This is definitely a book for the specialist or those who wish to become one. Patience and deft fingers, I think, are also necessities.
Ad. Article continues below.
My observation with children and cakes is that they suck off the icing and mash the cake into the nearest available surface. These are beautiful cakes for appreciative adults. That said, there are name and letter cakes suitable for both children and adults, so that when a slice is cut there is a '5' or a short name like 'Ben' in each slice.
There are instructions for adult jelly shot cupcakes. Definitely not for the fifth birthday!
There are more sophisticated versions of an old favourite, the marble swirl cake.
This is Candice Clayton's first book. It is a real treasure and inspiration for cake decorators, so I'm sure this will not be her last. Sincere thanks to New Holland Publishers for my ARC.
Surprise Cakes and Cupcakes, by Candice Clayton, is available for purchase a Dymocks