Meet Tommi Grayson: a heroine who's all bark, all bite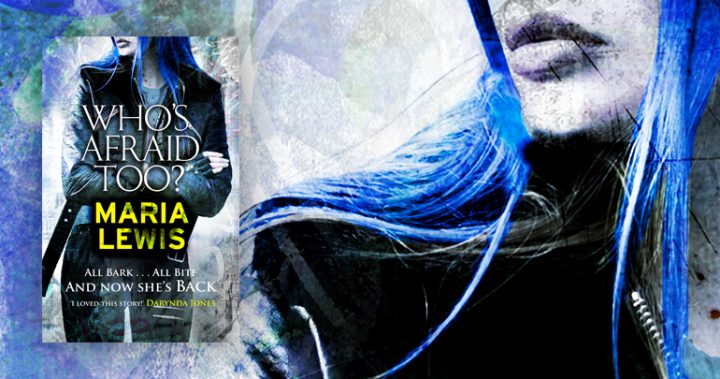 Tommi Grayson, who has Maori heritage, is a 23-year-old woman living in Scotland. Oh, yes, she's also a werewolf.
Who's Afraid Too by Maria Lewis is the second book in the urban fantasy series about Tommi Grayson, the first being Who's Afraid? (of the big bad wolf I presume). I love this genre and especially love that Tommi is a strong, independent, female protagonist who can give as good (and sometimes better) than she gets. I liked her strengths and that she is not perfect and has issues and flaws.
It helps to have read the first book before reading this one, as some essential background information is needed and is not explained in this second book. Still the story is compelling with a good mix of action, a forbidden romance, friendship, a mystery, a little sex and a hunt for rogue werewolves that are murdering babies.
The writing is sometimes awkward and clunky. Tommi does a lot of huffing and saying of "Aye". That and the multitude of references to her blue hair and description of every outfit she is wearing gets a bit annoying.
At one stage a cat is called David, only to be called Mr Oaks a few paragraphs later. I thought the book may be aimed at the YA audience, but the sex scenes, although mild, preclude this. The story is told in first person by Tommi, but inexplicably and oddly, one chapter, about two-thirds through, is told in third person.
Ad. Article continues below.
The stage is set at the end of the book for a third book. The premise of the tough female werewolf finding her place in the world has good prospects.
Who's Afraid Too by Maria Lewis (published by Hachette Australia) is available now from Dymocks. Click here to learn more.