Meet the brave women who kept the world running during WWII...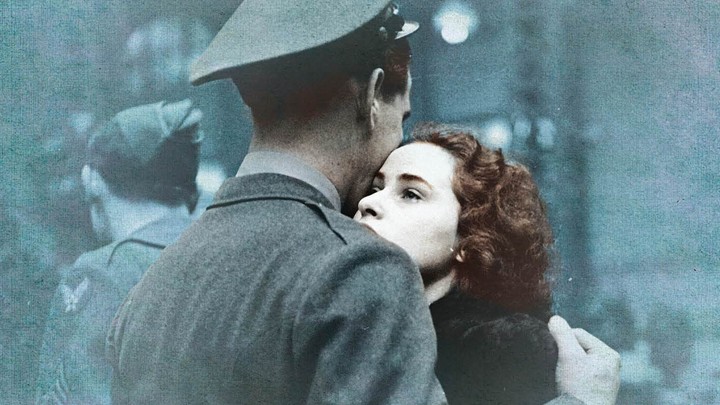 I love history and have always considered Edmund Burke's quote, "Those who don't know history are destined to repeat it," an edict by which we all must live. That we fail to heed his words (repeated by Santayana but without attribution) is no reflection on Burke; it is, perhaps, proof of his acuity. The Second World War is a case in point.
A few years ago I read Stuart Antrobus' book, 'We Wouldn't Have Missed It For The World: The Women's Land Army in Bedfordshire 1939 – 1950.' Interesting reading, it put a historic perspective on how women kept farms going in Britain through the dark years of WWII. Women were enlisted to perform everyday farm tasks, thus releasing men for combat duty. At first it was voluntary but, by 1941, it was compulsory for women aged 19 to 41 years to register.
And thus to Muddy Boots and Silk Stockings by Julia Stoneham: as a novel, it gives the reader an insight into wartime farm operation; the landowner; the responsibility of the manager, or warden; and the lives, the hopes, the aspirations of the girls, as well as other introduced characters. 
Alice Todd and her husband have been separated by war. The husband is in an undisclosed job, flying a desk at the Air Ministry, and must spend his time in London while Alice remains behind in Devon. A transfer to Oxford looms for the husband but he entertains no plans to take his wife. He has begun an affair with his secretary.
With a son to maintain and to educate, Alice finds herself in straitened financial circumstances. Unsure of herself or her capacity to manage, she attends an interview for the position of Land Army Warden. Despite reservations on the part of the interviewer, she is accepted.
Ad. Article continues below.
Thrown in at the deep end, Alice must learn from the very first day how to care for a disparate group of young women. A derelict stone farmhouse is provided, crude, damp, cold and uninviting, with Rose, her assistant, little better. With a lot of scrubbing and scouring and the setting of fires in every fireplace, it is made slightly more hospitable. They develop systems to help them cope and, as they establish themselves, it seems even Rose gains a grudging admiration for Alice.
Although rather naïve and not at all worldly-wise, Alice grows into the position, her confidence developing as she becomes a friend, advisor, protector, mother-confessor, psychologist, all rolled up in one. She discovers life skills that had erstwhile lain dormant within. The girls' backgrounds and experiences make for an interesting story. Life on a farm in wartime provides every gamut of human emotion, including love, laughter, anger, disappointment, tragedy and, on occasion, great pleasure.
Muddy Boots and Silk Stockings was developed by Stoneham from a series of radio plays she wrote, based on real life experience. Her father left her mother, Doris, and the seven-year-old Julia. Out of necessity, they found themselves in a damp, draughty old farmhouse where her mother took on the task of being warden to ten Land Army girls. I found Stoneham's dedication touching: "To my mother, who provided me with the blueprint for Alice Todd." 
This is easy reading, something I needed after a couple of recent 'heavy' reviews. Muddy Boots and Silk Stockings is the first book in a series, each covering about one year. It ends quite abruptly, with no rounding out, but I found that piqued an interest in following on with the next title.
Ad. Article continues below.
Although written several years ago, all remain popular and are available from Dymocks.
PS – I thought this fact relating to rates of pay interesting. The average wage for a male farm hand in 1939 was 38/- (about $A3.80 as a modern, if inaccurate, conversion) but enlisted women were paid 28/- (about $A2.80). Some things evolve slowly, indeed.
Muddy Boot and Silk Stockings by Julia Stoneham is available in paperback and ebook formats at Dymocks.


Join the Starts at 60 Book Club for more great reading recommendations!


Ad. Article continues below.