Meet the 14th century's greatest monk detective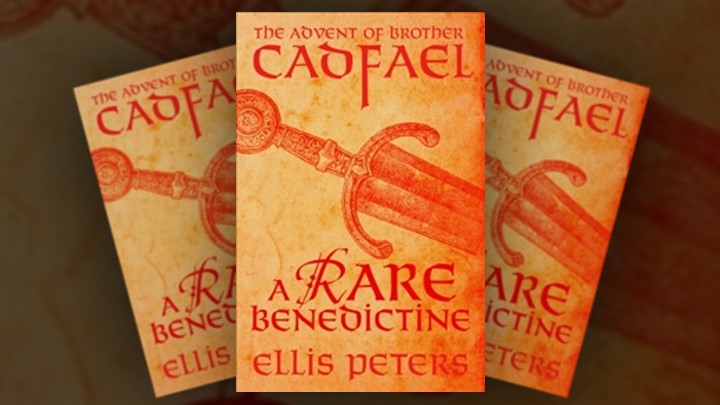 I love a good whodunit, and it's great to discover a new writer and 'detective' when there is a long series. The "Cadfael" series isn't exactly new. They take place in the fourteenth century and the first book was published in 1977.
Brother Cadfael is a monk at the monastery of St Peter and St Paul, a Benedictine Order just out of Shrewsbury. Cadfael has not led a secluded life. He was a sailor, went to the Crusades, nearly married and had a son. His life experience is a great asset in his life as a monk and in his dealings with outsiders. In the monastery, he is in charge of the garden where he grows medicinal herbs and provides medicines and ointments for the infirmary. The description of the gardens and the making of the medicines is most interesting and would appeal to anyone interested in natural remedies.
The monastery has guest houses so there is a great deal of contact with the outside world. It is from this contact that most of the crimes are committed. Brother Cadfael with his acute observations and understanding of human nature makes a major contribution to their solutions.
The books are set at the time of the struggle between Maud and Stephen for the English throne in the late fourteenth century. Carefully researched, they portray a detailed picture of life with its turmoil, disease, pilgrimages, fairs and trade and the importance of the religious life. The calm of the monastery with its set hours for prayers and service throughout the day provides a counterpoint to the turmoil of the times.
There are sharp observations on the struggle for power within the monastery. The work of women is not neglected with noted women's abbeys playing a role in different stories and noble women who ran estates while their husbands were off at the Crusades involved.
Ad. Article continues below.
There are love stories provided by the guests of the abbey and these are often an important part of the main story.
Descriptions of the countryside are detailed and lovely. Shrewsbury is near the border with Wales and this is important in a number of stories. This place fascinates me for very personal reasons. My husband's family came from this area.
The books are written by Ellis Peters, the pen name of Edith Pargeter. The popularity of the books increased tourism to Shrewsbury. A lovely touch is that in Shrewsbury Abbey a stained glass window of St Benedict is dedicated to her memory.
So, if you want to do what reading does so well, to travel to another time and place where the essential humanity of us all is still in evidence, I can recommend the Brother Cadfael series.
The first of the series, A Rare Benedictine: The Advent of Brother Cadfael, by Ellis Peters, is available to purchase a Dymocks – click here.