Marian Keyes: Taking a break from a marriage can be a good thing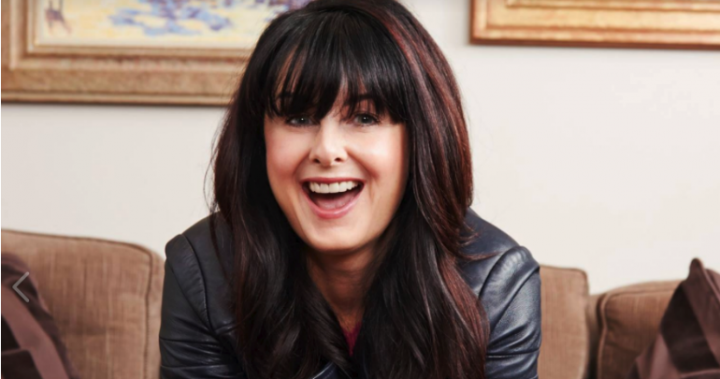 Is a midlife marital sabbatical a good thing?
That's the question posed by a new book from the hugely popular author Marian Keys, whose latest work, called The Break, is about a man who, scared by his father's death, asks his wife for six months 'off' their marriage do he can do all the things he missed out on by getting married.
In a piece for The Weekend Australian Magazine, Keyes has revealed how she considered whether she and her own husband Tony Baines needed a mid-life break from their marriage. They had married when Keyes, now 54, was 30, and Baines had become her assistant after her writing career took off.
It was an arrangement that worked well despite their close working conditions, she explains, even though they were unable to have children and she worked too hard on her novels, both of which put pressure on their relationship.
Then Keyes heard about the concept of the midlife marital sabbatical.
Ad. Article continues below.
"These people love their partner and ultimately want to stay with them. But if they're 45, say, and looking down the barrel of another half-century before they peg it, they're starting to want 'a break'," she writes for the magazine. "Some breaks involve something sexually benign, like going travelling. Other people want a period to behave as if they're single again."
Fascinated by the idea, she wrote a novel about it – recently released as The Break – and just as she finished it, in short succession Baines' father died, and a close friend died. And Baines decided to take a 12-day climbing holiday in Africa …
And, as he became uncontactable in the wilds of Mount Kenya, Keyes relates how she was confronted with the possibility her own husband wanted or needed a sabbatical.
"During the days of radio silence, I contemplated my attitude to fidelity. What if [Baines] did run off, then changed his mind and came back? Could I live with that?" she writes.
Ad. Article continues below.
Eventually, she decided that relationships weren't as cut and dried as they had seemed when she was younger – it was not a matter of either you're on, or you're off.
"Rigid relationship templates don't work because life is lived in nuance," she goes on. "And I realised something else: as a society, we're far too quick to pass judgment on the decisions of others. Every relationship is a mystery, revealed only to the people who are living it; unless it's abusive, it can have whatever set-up they choose."
Keyes will be in Australia in October to promote The Break. Details are available on her Facebook page.
What do you think of the idea of a mid-life marital sabbatical? Would it help save some marriages that otherwise end up failing?