Look, it's a long lost Dr Seuss book!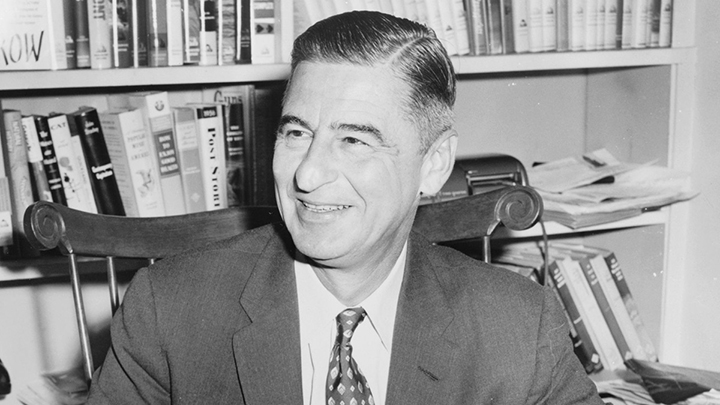 Today is Dr Seuss' birthday and if he hadn't sadly passed away in 1991, he would be turning 111! We loved sharing that beautiful Dr Seuss quote with you earlier on, however now we have some even more exciting news to share with you…
An unpublished Dr Seuss manuscript from years ago was found in 2013 and last month publishers Random House confirmed that they would be publishing this book.
It was found by his widowed wife and assistant back in 2013 while they were cleaning his office. The book is rumoured to include original sketches that were found with the story. According to CNet the book is called, "What Pet Should I Get?" and sounds like something that should definitely be on the Christmas gift list for the grandkids!
The book is set to be published in late July so it will take a while before you can get your own copy, however pre-ordering is already available!
According to the press release issued by Random House last month, "This never-ever-before-seen picture book by Dr. Seuss about making up one's mind is the literary equivalent of buried treasure. What happens when a brother and sister visit a pet store to pick a pet? Naturally, they can't choose just one! The tale captures a classic childhood moment-choosing a pet-and uses it to illuminate a life lesson: that it is hard to make up your mind, but sometimes you just have to do it!"
Ad. Article continues below.
It will feature the same characters from the 1960 book, "One Fish Two Fish Red Fish Blue Fish and CNet also reports that it is likely to have been written around the same time as that one.
We couldn't be more excited for this release – his books have been filled with the timeless life lessons we've grown up with. But on his 111th birthday, bringing you this information is a special treat!
Tell us, what is your favourite Dr Seuss memory? A quote or book? Share your thoughts in the comments below…