Kids, Let's Read - Please Mr Panda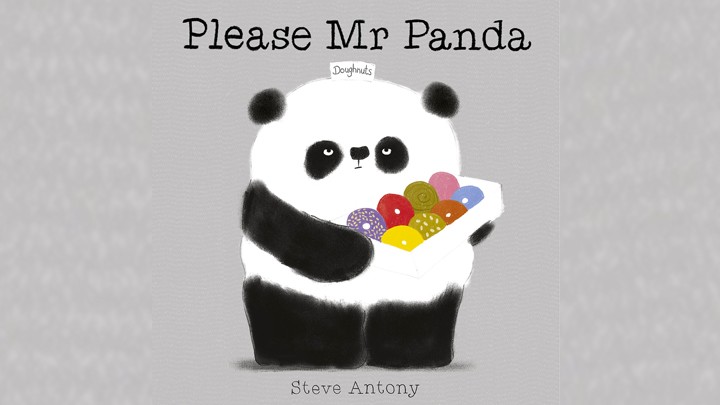 As a child, did your parents every remind you of your manners by asking "What's the magic word"?
Steve Antony is a highly talented and versatile author-illustrator. He has had a passion for storytelling from an early age, but it was the MA in Children's Book Illustration at Cambridge that really enabled him to channel this passion. Since embarking on the MA course, he has enjoyed creating picture books on a range of subjects from the Queen's hat to a war between rectangles and lizards!
He aims to create picture books that are slightly 'off the wall', books that children will laugh at and adults will tweet about, but most of all, books that he enjoys.
In Please Mr Panda, Steve Anthony delivers a witty and stylish lesson that manners will get you EVERYTHING. Even a whole tray of doughnuts.
Panda has a tray of doughnuts. Animal after animal tells him the one they want, but it's only when Lemur says 'please' politely that the grumpy Mr Panda will give any out! Lemur knows "the magic word".
Ad. Article continues below.
From the creator of The Queen's Hat comes a brand new character and a hilarious tale about manners!
Please Mr Panda by Steve Anthony, published by Hachette Australia, available for purchase at  Dymocks