Kids, Let's Read: Meet Brian, the vegetarian Piranha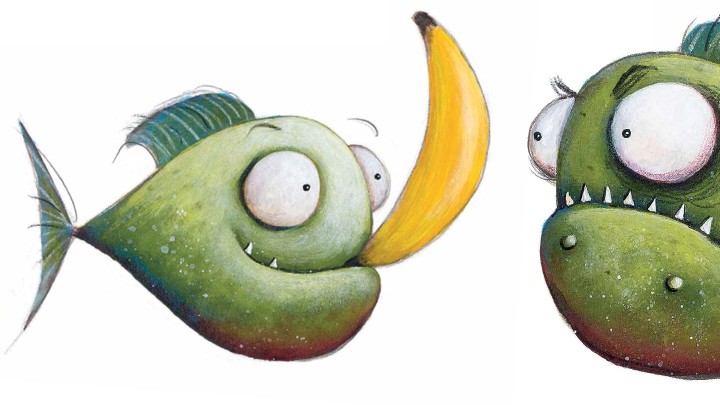 "Hey there, guys. Would you like a banana?" "What's wrong with you, Brian? You're a PIRANHA."
Brian is a piranha. He is also a vegetarian. But do you think he can convince his family to join him?
Brian loves bananas, but everyone knows Piranhas Don't Eat Bananas. And his friends aren't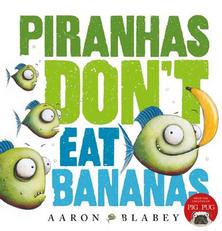 happy about his fondness for fruit. No, they're not happy at all…
From the best-selling author of Pig the Pug and Thelma the Unicorn comes one of the funniest and cheekiest books you'll ever read.
Reviews
Ad. Article continues below.
I'm calling it – This is the bedtime book of the year. – This Charming Mum
Readers will laugh from the first endpaper to the last… Just wonderful – ReadPlus
We LOVE this one – a great read-aloud book. – Story Mama
This is hands down my favourite picture book at the moment – from Year 2 to year 6, kids can't help but laugh out loud. – What's Rebecca Reading
Piranhas Don't Eat Bananas, by Aaron Blabey – click here to purchase from Dymocks