Kids, Let's Read – Drama Queen, book 9 of the Dork Diaries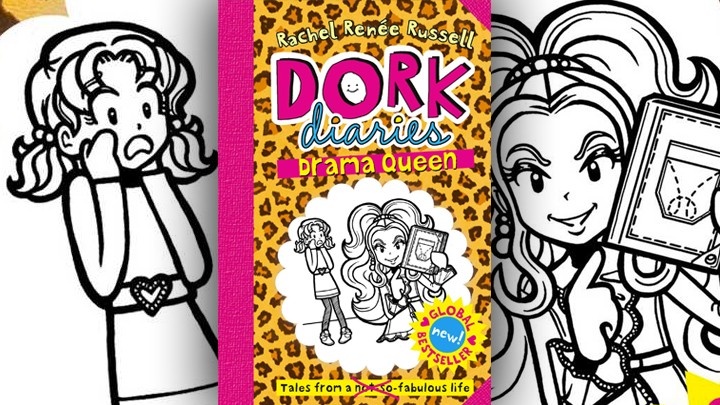 The brand NEW instalment from the internationally bestselling DORK DIARIES series, now with 13 million copies in print worldwide!
Ad. Article continues below.
Nikki Maxwell's worst nightmare comes true in Drama Queen, book nine of the #1 New York Times bestselling Dork Diaries series!
A certain member of the CCP girls Dork fans know all about has gotten her hands on Nikki's diary and has decided to share some thoughts of her own…Find out what happens when Nikki's worst nightmare becomes a reality. Welcome to Mackenzie's world!!
A five-star review on Goodreads states "I honestly don't think that any young 9-15 girl wouldn't like this series. This book wasn't necessarily my fave in the series, but the way Renee Russell writes is fun, quirky, and true to every girl! I recommend this for just a quick read, I started it an hour ago and finished it! Nikki Maxwell (main character) is so "dorky" and a geek, but that's what makes her an awesome protagonist! Great series, GO BUY IT!!!!"
Perfect for fans of Wimpy Kid, Tom Gates, Jacqueline Wilson and James Patterson. Nikki's diary is up to the month of April, and springtime is sure to bring more adorkable fun for Nikki and her friends Chloe, Zoey and Brandon!
Drama Queen Book 9 Dork Diaries, by Rachel Renee Russell, is available for purchase at Dymocks