Katherine of Aragon: the inspiring, heartbreaking story of Henry VIII's first wife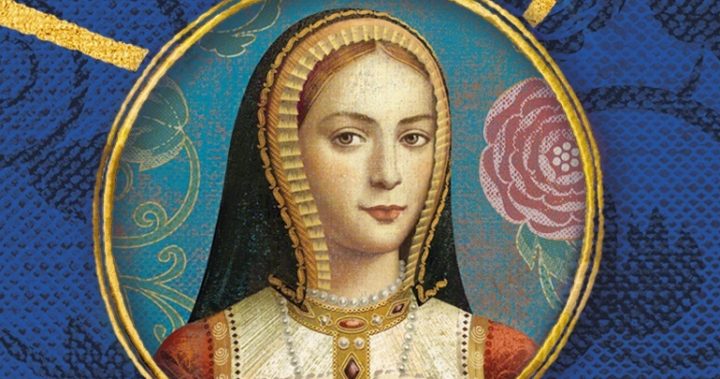 Katherine of Aragon: The True Queen, the first in the Six Tudor Queens series, is a wonderfully engrossing and detailed historical novel. Author Alison Weir is so very well qualified to write this superb account of the Spanish-born Catalina, better known by most of us as Katherine of Aragon.
From 1501, when Katherine first sets foot on English soil, to 1536, the reader experiences the world through Katherine's eyes. Her marriage to Arthur, who is a studious young man but obviously ill is not consummated. Her future hangs in the balance after his death. However, her whole life seems to be continually precarious and, as time goes on she is so at the mercy of the King and the influential courtiers around him.
Katherine has been raised by her mother, Queen Isabella of Spain, to be Queen of England. Her upbringing, combined with her faith, patience, sense of place and loyalty give her the strength and determination to persevere and sustain her dignity through all that she endures.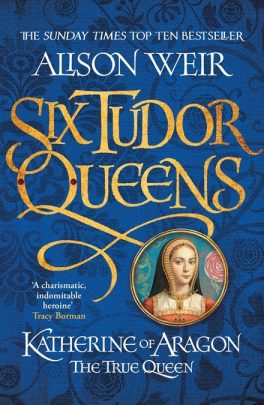 Who else could have waited so patiently (and in near poverty), to become the wife of Henry the V111?
Ad. Article continues below.
Theirs is a beautifully told love story that thrives for many years even against their loss of so many babies. Katherine suffers but remains stoical. King Henry also shows kindness to her in the early years when each child is lost.
The intrigues of court life are never ending, along with the striving for power, favour and wealth of the nobility and peers of the realm.
Court life which can be so cruel and ruthless is also portrayed in detail to include food, genteel needlework/tapestry making, poetry, masques, dancing, philosophy and the medical approaches that were practised in the 16th Century
The interplay between England, Spain and France is intermingled with the power of the Pope in Rome. It is also a battle of religious doctrines and manipulation of these to suit the King in particular as well as those in the Church and Parliament.
Toward the end of the book, I did become a little impatient with Katherine's obstinacy which caused her so much suffering. However, her strength and conviction reflect a lifetime of devotion that was part of her life and belief in the sixteenth century. Her kindness and generosity of spirit was rewarded by the love, service and loyalty she received.
Ad. Article continues below.
I initially delayed reading this book simply because of its sheer volume. Although I had read and enjoyed Phillipa Gregory's Behind the Constant Queen, I would have missed a slice of history that places a compassionate and vicarious account of Katherine of Aragon. The story is also told with an understanding of King Henry VIII. One that has made me look a little more kindly on his position and life at this stage.
A long but most enjoyable read.
Six Tudor Queens – Katherine of Aragon The True Queen  by Alison Weir, is published by Hachette Australia and available from Dymocks