John Grisham weaves a tale of action, suspense and historical intrigue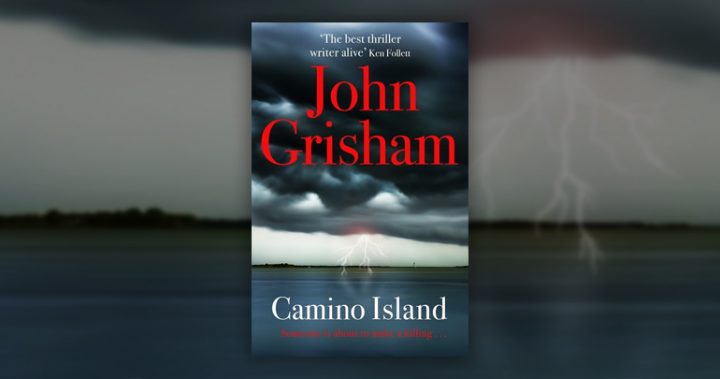 John Grisham is not an author I have read before, so as I opened to the first page of Camino Island, his latest novel, I did not have any preconceived expectations.
What greeted me was a wonderful, entertaining journey into the realm of antiquarian book shops and the underworld that exists in the trade. Who knew that the grey-haired wizened figure behind an old oak counter, mildly leaving through the pages of say, William Blake's "The Book of Urizen" (1818) could be negotiating multi-million dollar deals on the black market dealing with stolen literary treasures. But I digress……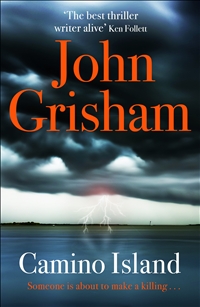 The opening scenes are full of action and suspense as a highly trained team plan and execute a heist of epic proportions. The Heist itself is well thought out and very clever in its execution, playing on heightened emotions as globally we are all confronted with the ever-increasing threat of terror attacks on our shores.
The target is Princeton University, the prize, Scott Fitzgerald's original handwritten manuscripts of all five of his novels, most notably "The Great Gatsby".
Ad. Article continues below.
These Priceless manuscripts are sold on and whisked off into the depths of the underground. Where are they? Are they safe? Will they ever see the light of day again? These are the questions that Princeton University and their insurers would like answers to.
Enter Elaine Shelby who works undercover for a client not yet fully disclosed. Her mission, to recruit a struggling writer, Mercer Mann, to infiltrate a bookstore owner, Bruce Kable, on Camino Island who has a passion for signed first editions and rare books.
Mercer has personal ties to the island, with a little beach house which belonged to her Grand Mother at her disposal. A completely natural cover.  Desiring to break through her writer's block and with family ties to the area, she is the perfect mole to infiltrate the tight-knit bookish community on the Island and enter Bruce Kable's domain.
As Mercer slowly inserts herself into Bruce Kable's world she finds an array of colourful characters ready and willing to draw her into their world. There's Myra a successful author of the bodice-ripping kind, her partner Leigh who is not a successful author but has inner belief. Jay Arklerood a literary snob and sometimes poet, Andy Adam who is in and out of rehab and Amy Slater, the vampire girl. We are introduced to them as the plot unfolds but it is Bruce Kable and his bookstore that is the hub of the literary society of the island.
These characters are likeable and sociable and Mercer has difficulty believing that Bruce would have anything to do with anything remotely illegal. He is an eccentric lover of books with a penchant for seersucker suits and loud bow ties, however, he is not on the FBI's Rare Asset Recovery Units watch list without reason.
Ad. Article continues below.
Meanwhile, Elaine and her team works closely with Mercer, while keeping the FBI out of the loop, for now. Why is that exactly?
This is a highly entertaining book, well written and with engaging characters. There are twists and turns to keep your interest and I found that I was invested in the story so much so that I was just willing Bruce not to be the bad guy.
It was with great delight that I also discovered parallels between the gatherings in Myra and Leighs home on Camino Island to the writers' community in Paris in the 1920's where writers and other artists would gravitate to Gertrude Stein and her partner Alice. The gatherings in the Stein home brought together the confluences of talent and thinking. Among the dedicated attendees was Scott Fitzgerald. Was this the author's intent, I am not sure, such is the subtlety but I loved the colour it brought to the story.
So, where are the stolen manuscripts? Will they be lost to the world forever? I suggest you pick this novel up and read on.
Camino Island by John Grisham (published by Hachette Australia) is available now from Dymocks. Click here to learn more.