Joe Talbot needs a good class assignment - what has he stumbled into?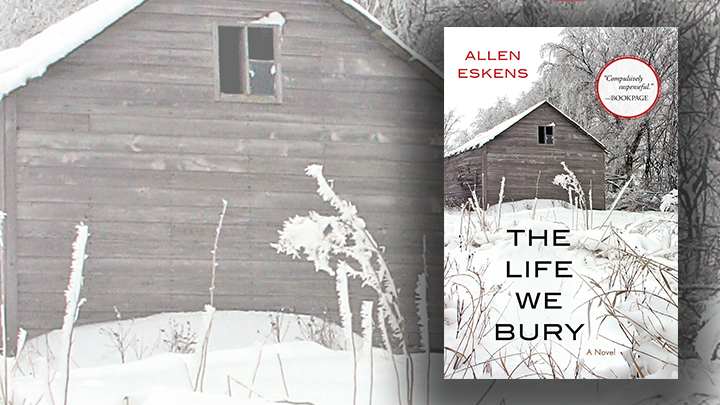 The hero of The Life we Bury, by Allen Eskens, is a student named Joe Talbot who has escaped his hometown, leaving behind his alcoholic mother and autistic brother to attend college with the hope of becoming a writer.
His first class assignment requires him to interview a stranger and write their biography. He approached a nursing home to find a subject for his interview, and stumbled upon Carl Iverson who had been recently released from prison and sent to the nursing home with terminal pancreatic cancer. Mr Iverson had spent thirty years in prison for a heinous crime, and Joe was keen to interview him because he would have an interesting story to tell.
Mr Iverson agreed to talk to Joe as his dying declaration because he did not want to die with the facts of the crime unknown. He told Joe that he didn't care whether anyone ever read what Joe wrote, or in fact if Joe ever wrote his story. He sought only to share the facts of the crime that had resulted in his imprisonment for most of his adult life.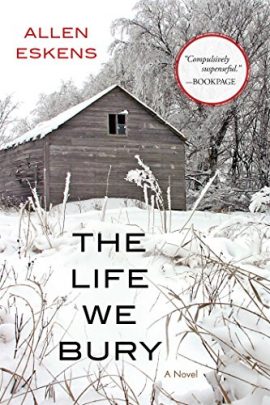 Joe is pulled into the story told by Mr Iverson and sets out on a mission to prove him innocent and have him pardoned before he dies. Along the way he has to deal with his own family issues, and help his brother escape the domestically violent household ruled by his mother and her new boyfriend. He also develops a love interest, a fellow student who joins him in helping track down the truth about what happened to the victim of murder crime that Mr Iverson was charged with.
At the heart of the puzzle were some coded entries that the young murder victim had made in her diary, which indicated that she was involved in a relationship against her will. The code had been unbroken all these years, but when it was finally revealed, there was a great clue about who had really committed the murder. That placed Joe and his girlfriend in a race against the clock to gather enough evidence to have Mr Iverson pardoned. The book came to an exciting climax with Joe and his girlfriend putting their lives at risk.
Ad. Article continues below.
In his real life role as a criminal defence lawyer, Allen Eskens, has the inside running on writing about crime. This is his first published novel, and he manages to build suspense through to the finish. There is a prologue to his second novel 'The Guise of Another' at the back of this book.
The Life We Bury, by Allen Eskens, is available from all good booksellers.

Join Books at 60 on Facebook, or sign up for our weekly newsletter below for more great reading recommendations!