James Joyce was her father - Samuel Beckett was her lover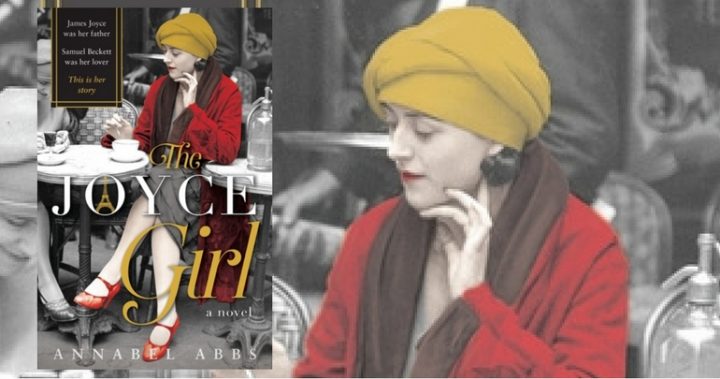 Lucia Joyce, daughter of famed author James Joyce, is a young woman with a passion for dance, living in Paris in the 1920's.
In the novel by Annabel Abbs, Lucia is The Joyce Girl. 
For a dancer, avant-garde Paris in the 20's is the place to be. So much creativity for all of the arts. Painters, writers, musicians everywhere. Paris is buzzing with potential and excitement. Dancing is Lucia's life, she is talented and dedicated and has such dreams for the future. She twirls and spins as a second language and her Father, who delights in her, finds inspiration in her movements and she, in turn, becomes his muse.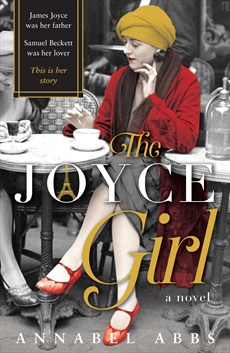 The Joyce household is a tumultuous place however, Lucia's Mother is a hard and brash woman who adores her son Giorgio, an aspiring singer, and despises her daughter for reasons that are never truly made clear other than her suggested jealousy of her daughter's place in her husband's heart.
This is not a loving environment, both Lucia and Giorgio have their demons to fight growing up with a "genius" Father, whose drive to write his novels come at the expense of his family. The world revolves around him and his pages and his wife Nora enforces this.
Ad. Article continues below.
This is a novel that has been written with such depth and richness but has such sadness and tragedy interwoven throughout as Lucia, navigates her tumultuous life desperately seeking a life of meaning and purpose, desperately trying to escape the web of family which had entangled her physically and emotionally.
As Lucia attempts to break free from her family, through dance, through young suitors who claim to love her, she is thwarted and manipulated at every turn. Desperation and despair turn to anger, which in turn overwhelms her and so the descent into madness begins.
I found myself quite outraged as I was reading, I became so invested in Lucia's struggle. I so hoped she would rise above the vortex that was dragging her down into the darkness. The pure selfishness and self-absorption of her family frustrated me.
This novel, though a work of fiction, is based on true events augmented by strong and thorough research by the author. Knowing this made my heart ache for Lucia, internally I wept as I felt her despair and her loss and her heartache. To be drawn into the pages as I was is a testament to the author. To be thinking upon this story with real emotion long after the last page turned, says it all.
Lucia's life was indeed forfeited for the artistic gains of James Joyce.
The Joyce Girl by Annabel Abbs, published by Hachette Australia, is available from Dymocks.
Join Books at 60 on Facebook, or sign up for our weekly newsletter below for more great reading recommendations!