Is it time for Jack Reacher to retire?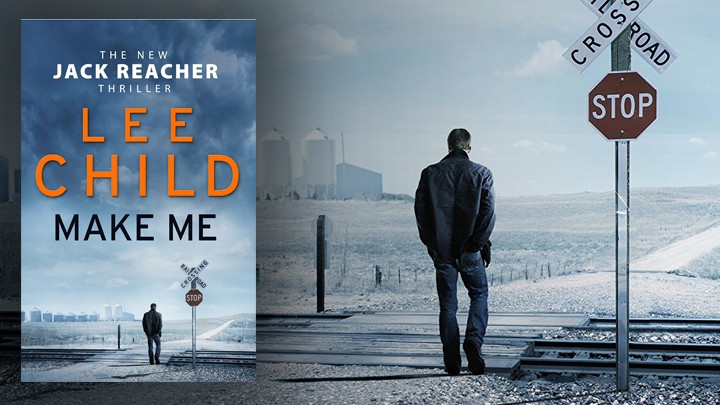 Jack is again on a trip to nowhere in particular, riding a train in the USA, destined to stop at a small wheat-growing town called "Mother's Rest".  His sole motivation for taking this journey is curiosity at the reason why this town was so named.  He intends it to be a one-day stopover and as he steps off the train, notices a woman waiting for a colleague.
Over a cup of coffee, she mentions a cryptic note about two hundred deaths and she reveals herself to be a retired FBI agent and now a Private Investigator. Reacher is intrigued and together they explore the small town full of silent and unwelcoming people.
They decide to join forces in an endeavour to discover the whereabouts of Private Investigator Michelle Chang's missing partner and gradually come to the conclusion that he has met with foul play. Their search for the truth and the puzzle of the two hundred possible mystery deaths leads them to Oklahoma, Los Angles and back to Mothers Rest.
In the meantime, the unwelcoming town folk are becoming decidedly more hostile and threatening and Chang and Reacher take steps to protect themselves as it becomes increasingly apparent there is something sinister taking place in Mothers Rest and a large group of residents are involved.
As I began reading this book I felt the mystery would draw me in, but unfortunately, aside from the first chapter, it slowed to a meandering shuffle. The pace of this novel was also dragged down by the padding out of inconsequential details which added nothing to the plot. My husband also read this and was disappointed, especially with the ending which we both thought fizzled out into nothing much at all.
Ad. Article continues below.
Lee Child is one of the world's leading thriller writers. His novels consistently achieve the number one slot in hardback and paperback on bestsellers lists on both sides of the Atlantic, and are translated into over forty languages. All have been optioned for major motion pictures, the first of which, Jack Reacher, was based on the novel One Shot. He was awarded the Crime Writers Association Diamond Dagger in 2013. Born in Coventry, he now lives in America.
Make Me, by Lee Child – click here to purchase from Dymocks
Is the new Jack Reacher thriller really "his most addictive yet", or is it time for him to retire? We'd love to know what you think – leave a comment below!
Sign up for the Starts at 60 Book Club for great reading recommendations, competitions and special offers!